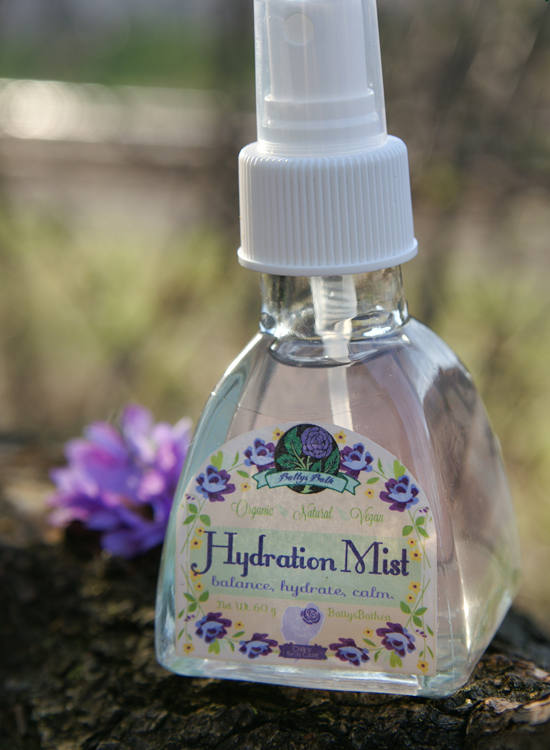 "My skin now is still dehydrated – I've been using the Hydration mist quite a lot recently, but still my skin feels tight and gets flaky. I exfoliate, but I don't feel like it gets rid of the flakiness – the most efficient thing is gently rubbing a towel – this targets the flakiness but I think in the long run might be too aggressive.  Also, I keep getting clogged pores and blackheads, and lately several tiny red blemishes (watery sort of). I use the tea tree nut scrub on these, but they linger and nothing seems to combat them. 
I've been looking at several of your products now, and am considering the Charcoal soap, Hydration and Acne BOP mists, and maybe the skin support serum. What I'm battling mostly is the congestion and flakiness, so those are my main priorities. Currently, I'm using a few facial oils, but I feel like I'm lacking a good cleanser to really deal with the congestion.   Would the products I've been looking at be suitable for me? Or would you recommend I try your Detox kit? Even though I've been using natural skin care for a year and a half I haven't been able to completely clear my skin, and I read that you recommend the kit in that situation. " 

Thanks for your email! It can be so hard narrowing down what products to use and how to use them! Especially when our skin is constantly changing. It sounds like you're having a problem that I experience (the dry / flakiness) if I'm not super diligent with my routine. It's due to acne medications and creams I used as a teen that forever changed my skin! I'm not sure if this is the same for you or not.  But in any case, I can definitely help you out with suggestions and some info!
First up, I think the congestion is actually a result of your skin being dehydrated (I'm glad to hear you've been using the hydration mist!). When our skin is dehydrated, even if it's moisturized since there's a

big difference

, it can't effectively flush anything out of our pores. And since the lining of our pores is actually made up of skin cells that constantly shed, our pores really need to be lubricated to get those dead skin cells (and other debris) out! So, because of that, I'm going to focus my suggestions on getting your skin balanced and in time, that should improve the congestion.  
Since you mentioned that you've been using natural products for a year and a half, I'm going to make alternative suggestions to the detox kit. All my products will help your skin to detox, but they just work more slowly than when they are combined into the detox kit. BUT, in your situation, I really think hydration is our main goal.  I also think that the watery red blemishes you're experiencing might be eczema (

see type 3

)! I don't know, but whether they are blemishes due to the dead skin cells clogging your pores or your skin's reaction to being dehydrated for so long (i.e. eczema), we can treat them fairly similarly. 
Ok, so without any further ado, here's my suggestions for you….. 
Start using the charcoal soap with bath mitts. Just be careful that the mitts aren't too rough. If they are, throw them in the wash with every load you do for the next little while and that will soften them up. Use the mitts no more than once a day. If done right, this should clear off any flakes (at least temporarily).  Also, scrub gently. If you need more scrubbing action / more exfoliation, scrub for longer, not harder.  The second time you wash your face for the day, just use the charcoal soap without the mitts.
Follow up (while your face is damp and very lightly padded with a towel) with the hydration mist. Let the first layer of mist dry slightly, then apply another later. Do this twice a day.
If it's the AM, before the second layer of mist is dry, apply the patchouli facial moisturizer – this is my primary recommendation – but if you'd rather not wear the patchouli moisturizer during the day, use the quick tint instead. 
If it's the PM, before the second layer of mist is dry, apply a serum. My suggestions would be the hydration serum, after acne serum, eczema serum, or acne BOP serum. My top picks for you would be the hydration serum or eczema serum to start with.  After you've used up a full bottle we can reassess your skin's needs.
Also, see the P.S. at the bottom of this post
 A few extra notes… 
If you find that you're skin starts to break out after you stop using the tea tree scrub, work it back into your routine by using it once a day or every other day (on the every other day that you're not using the tea tree scrub for exfoliation, use the charcoal soap with the mitts). 

An alternative cleanser for you to use, with and without mitts, is the soothing cleanser. If you find that after 2 months your skin is not showing improvements, try the soothing cleanser in the AM and PM (using the mitts one of these times) and stop using tea tree scrub (just like in the routine above, and work it in again if needed)

If one layer of the serum doesn't feel like enough (in the PM), apply another layer. The key here is to create a protective (breathable) barrier for your skin during the night. In the winter, especially, since our skin can dry out severely during the night. You don't have to worry about it absorbing completely. In fact, if it hasn't absorbed by the time you go to bed, this is a good thing! That means there will be serum for your skin to draw on later on in the night. This method combined with the mist will be essential to rehydrating your skin. 

Try to drink enough (non-dehydrating) liquids during the day. This won't help the top layers of your skin (that's what the products will do), but it will help the deeper layers of your skin that are working their way to the top. To find out how much water (or other non-dehydrating liquids) you should be drinking

see this calculator

.  

For all skin conditions, it's a good idea (and often necessary to see long-term permanent results) to make sure your digestion is working as efficiently as possible (even if you don't experience any digestive upset/symptoms, your digestion could still be compromised). See my tips below. 
 A few things you might want to try are…
Help your digestive system clear out more toxins by working as efficiently as possible! Something as simple as adding psyllium husks to smoothies (or any other food/drink of your choice) can go along way. 

My Skin Support Tea strongly supports healthy digestion with natural herbs and botanicals. It also helps balance hormones (a common cause of stubborn acne and cyclical breakouts). Check out the benefits of each ingredient to see if it's right for you here

Milk Thistle is another herb that is great for digestion, as is aloe vera.

My super brief tips on balancing hormonal acne may interest you. They are all about boosting your toxin clearing power, as well as targeting common causes of hormonal acne. That may not be the issue here, but clearing out toxins will always help your skin balance and heal! They can be found here.

 I hope that helps! Please let me know if you have any other questions.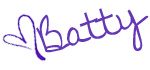 P.S. In the spring of 2014, I'll be introducing a new hydrating product. It will be the most powerful hydrating product in the Batty's Bath line! It's called Hydra Healing Skin Rescue Gel and when it's available you'll find it at ShopBattysBath.com
SaveSave