In our video series "Why do I still have acne when I follow an awesome skin care routine?", you'll find out the 7 factors that might be causing acne even though you've got your skin care routine under control. We'll go over quick tips for healing the most common root causes of acne! In this video we cover internal cause #5: hormonal imbalances.
Don't have an awesome skin care routine? Or you're not sure? No problem! We've got a work sheet to help you out! You'll find it here.
Ready for the next video? Let's go to video #6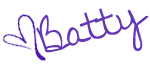 P.s. the jingling in the background is my rescue dogs 

 They always get excited when they hear me talking because they think I'm talking to them haha.
Jump to another video in this series:
Want even more info on internal causes of acne?