30-Day Detox Challenge

There's no better time than now to set your skin up for success!
Setting your skin up for success means giving your skin a clean slate, a fresh start, and complete reset.

HOW EXACTLY DOES ONE RESET THEIR SKIN?
Simply put, with a skin detox.
More specifically, a Grounded Sage skin detox entails:
Getting back to basics: simple, straightforward skincare
Focusing on clean, pure, holistic, and organic ingredients
Nourishing the skin with a balanced, complete routine
Support our skin with the most powerful detoxifying ingredients nature has to offer
Guiding the skin back to a calm, soothed, relaxed, irritation-free state
Purging build-up from congestion-inducing products, routines, or environments
Ridding the skin of issues caused by common routine mistakes or previous product choices
Essentially, a skin detox is the first step in correcting any previous actions that have resulted in our skin being unable to achieve a healthy, clear, and naturally radiant complexion.

HOW DO I KNOW IF I NEED TO RESET MY SKIN WITH THE DETOX CHALLENGE?
Knowing how to truly support our skin and set it up for it's best year yet can get a bit confusing – but it doesn't have to be.
If any of these questions are crossing your mind …
"Am I doing right by my skin?"
"Should I keep doing what I'm doing?"
"Do I need to change things up?",
"Is it time to see what's working for other people with similar skin to mine?"
… know that resetting your skin with a detox can answer all of these questions – and more!
Here's the deal- you know your skin best, but what you might not realize is that actions we take every day can have a major, accumulative effect on the health of our skin. Some of those actions move our skin closer to healthy, happy skin. Other actions make it harder for our skin to find balance and achieve that healthy glow!  The key is figuring out which actions are moving us in the direction we want to go, and what actions are keeping us stuck (or worse, moving us backward). Resetting your skin can help you figure this out. In fact, without resetting the skin, the answers are cloudy and don't come quickly. The last thing any of us want is to fight through confusing reactions and past mistakes to find out the truth.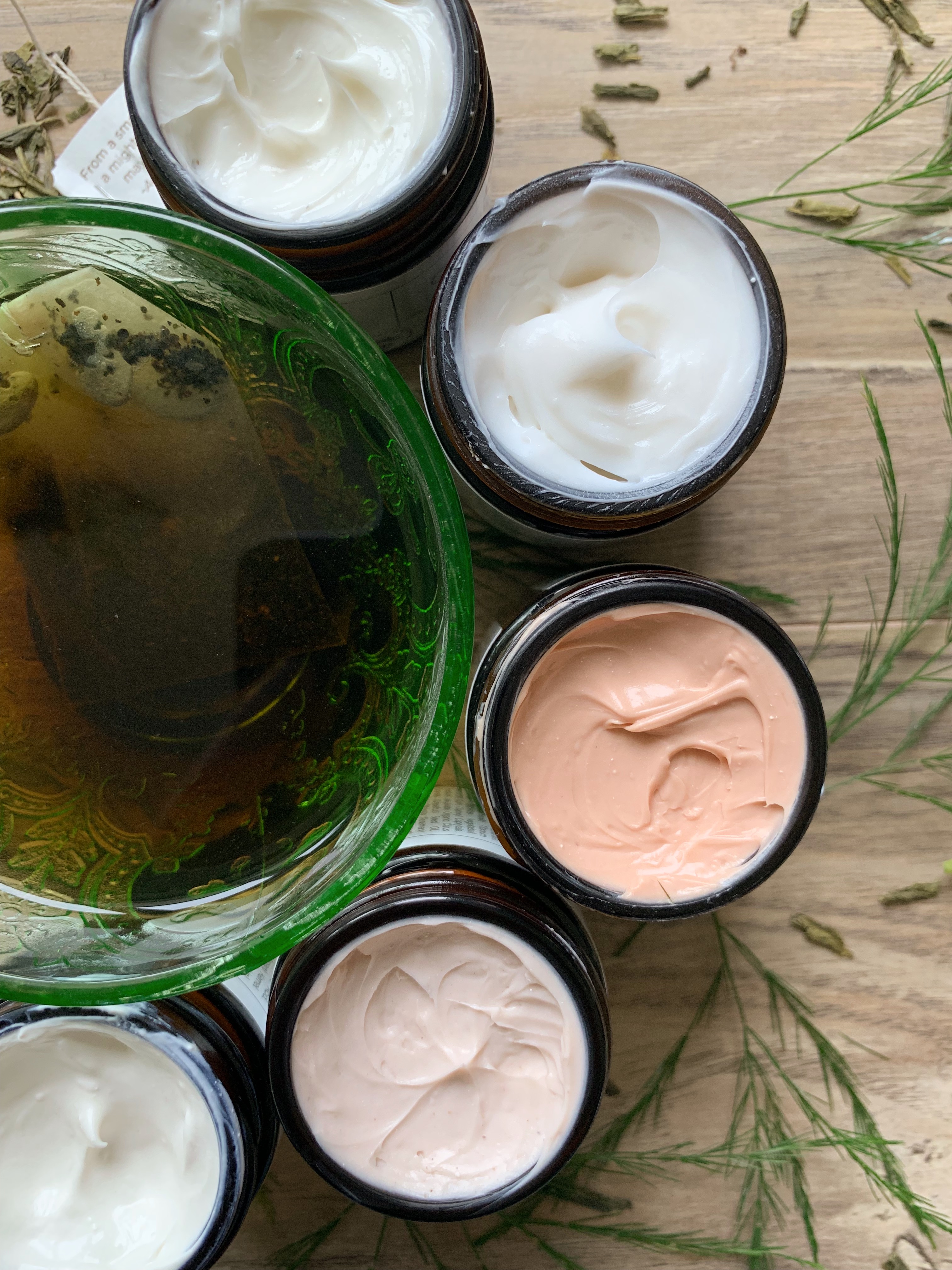 WHEN IT COMES TO HEALTHY SKIN, NONE OF US WANT TO BE WEIGHED DOWN BY LITTLE (BUT COMPOUNDING) MISTAKES, MISHAPS, OR GENERAL "LIFE STUFF" LIKE:
Missing too much beauty sleep
Forgetting to wash off makeup at the end of the day
Being too short on time (or energy) to commit to a skin care routine (or even attempt to figure one out)
Being duped by savvy marketers with greenwashing tactics
Succumbing to quick fix approaches when we're desperate to get our skin under control (only to regret it later)
Eating too few greens and too many "I'll quit after this" treats, sweets, and pick-me-ups
Running back to chemical-laden products in a pinch
Giving up when the search for natural alternatives gets too confusing, frustrating, or inconvenient
Skipping moments of self-care in favour of "sucking it up" and charging ahead
Hitting a plateau in our journey to radiant, glowing skin (even though we seem to be doing everything right)
Holding on to a mindset that focuses on forcing the skin into submission, rather than supporting it in gentle, loving ways
Making it to the end of another month only to realize you somehow got too busy to focus on thriving rather than merely surviving
WE'VE ALL BEEN THERE...
AND ARE LIKELY TO HAVE MOMENTS OF WEAKNESS IN THE FUTURE – BUT THAT DOESN'T MEAN OUR SKIN HAS TO CONTINUALLY PAY FOR IT!
We don't have to be a slave to the past any more than our skin does – whether we're talking about years ago, or just last night. A clean slate breaks us free of the past –  that's the beauty of a reset.
Ready to break your skin free of the past and move ahead on your radiant journey?
FIND OUT IF THE 30 DAY DETOX CHALLENGE IS RIGHT FOR YOUR SKIN BY TAKING OUR QUICK QUIZ


NEED ANOTHER REASON WHY THIS DETOX CHALLENGE IS SO AWESOME?
No problem! Here's what makes our challenge not only awesome but different from other approaches!
WE'LL BE WIPING THE SLATE CLEAN SO WE CAN MOVE FORWARD WITH:
A plan to care for our skin that's straightforward and easy to commit to
A soothed complexion that reveals what's really going on with our skin – not just the story that mismatched products, routines, or choices were telling us
A newfound understanding of what our skin needs (as in personally needs – not just what "all people with [fill in the blank skin type]" need! Nope, we're talking about getting to know your own skin deeply and intimately).
Getting a fresh start and setting our skin up for radiance all year long is why detoxifying the skin is a no-brainer.

READY TO SEE HOW THIS WHOLE THING PLAYS OUT?
Here's how the challenge will work:
Participants will sign up on this page (just enter your email address in any of the "join the challenge" sign up boxes)
After signing up, an email with your next steps will be sent to your inbox (as well as a guide on how to get the most out of this challenge and your pre-challenge checklist)
After that, you will start your detox by using one of Grounded Sage "detox challenge approved" Skin Care Kits, all of which include an easy-to-follow routine. You'll follow the specialized (yet straightforward) skincare routine for 30 days.
Throughout the challenge, you can connect with us on the Radiant Rebel Facebook Group. We have LOTS of members in there who have been through the experience and can help you with any questions that come up.  Plus, the whole Grounded Sage team will be in the group to support you during – and after – the challenge.
After your 30 days, we'll celebrate your clean, calm complexion and newly formed friendships. We'll also help you choose the routine that's best suited for your skin when the challenge finishes!
SOUND LIKE SOMETHING YOU'D LIKE TO GET IN ON?
IF SO, SIGN UP BELOW TO RESET YOUR SKIN WITH US!
WHAT RADIANT REBELS WHO HAVE DONE THE DETOX HAVE SAID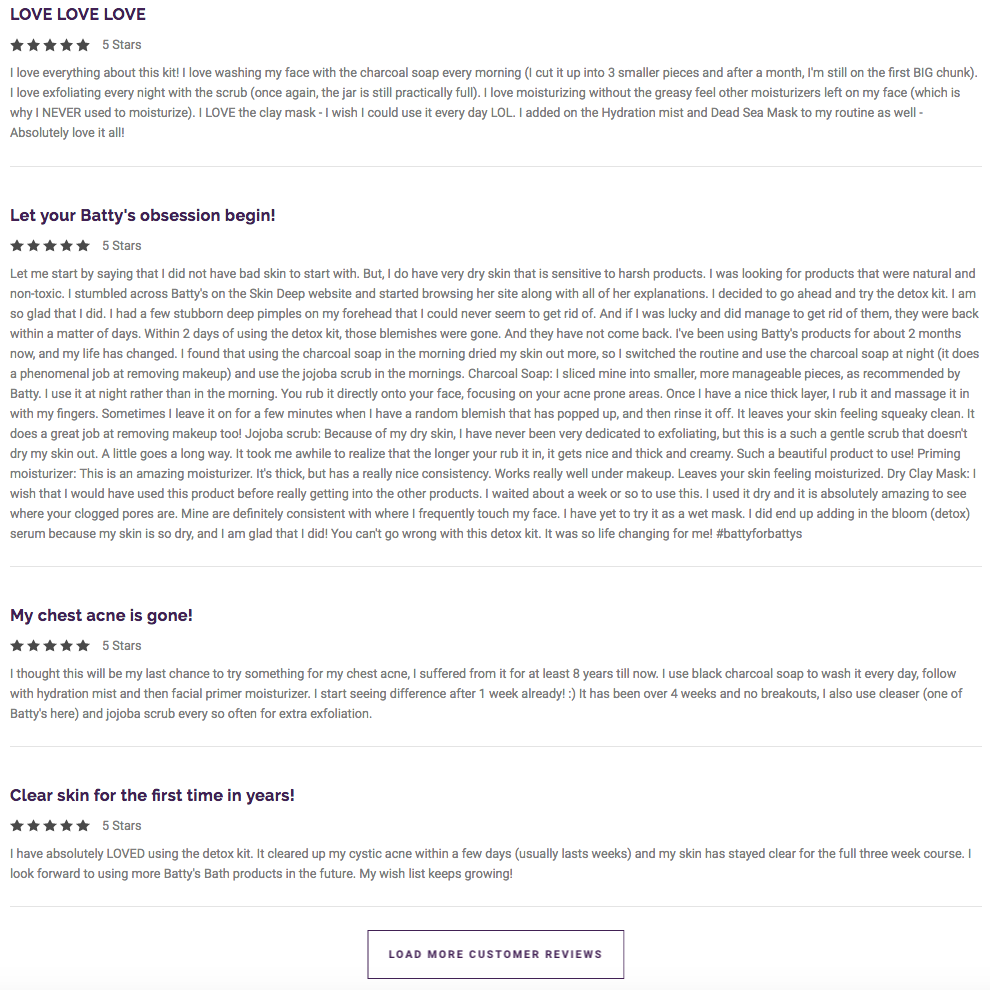 F.A.Q.
What if I've done the detox kit before?
You're welcome to join us for another round of the Detox Kit, or if you think it's time to move on to a custom routine, head over here. You can also join us on the 30-day challenge by using our other detox challenge approved kit, the Delicate Touch Skin Care Kit if it sounds right for your skin.
When does the challenge start?
The challenge officially starts when you receive your skin care kit and begin using the outlined routine.
What if I'm in the middle of a detox with the Grounded Sage Detox Kit or Delicate Touch Skin Care Kit?
No problem! You can still join the challenge as you'll score additional support and resources to help you during your detox.
When does the challenge end?
The challenge officially ends at the end of your 30 days, but if you're loving the results you're getting from the skin care kit, you're welcome to continue with it! At the end of the challenge, we'll talk about what to do to continue to move your skin forward towards your skin goals.
Do I need to purchase the Grounded Sage Detox Kit to participate in the challenge?
I already have a few of the products in the Detox Kit or Delicate Touch Skin Care Kit and want to participate in the challenge; can I just purchase the products I'm missing?
Absolutely! Just make sure you have enough of each of the products to last you 30 days and you'll be all set to follow the kit routines!
Where can I find the skincare routine?
You'll receive a printed card with the full routine when your skin care kit ordered arrives, but you can also find the digital version on the product page for each kit. Click here for the detox kit, and here for the delicate touch kit.
Does it cost anything to participate in the 30-day detox challenge?
The only cost required is the purchase of one of our detox challenge approved skin care kits. All the support, Facebook community, and resources are free!
Where can I find the pre-challenge checklist?
As soon as you sign up for the challenge (by entering your email address in one of the sign-up boxes on this page), we'll send it right to you!
Can I wear makeup during the challenge?
The quick answer is "yes, but…". The "but" has to do with what type of makeup you're using. If you'd like to continue to wear makeup during the challenge, I totally get it and understand completely! When I was resetting my skin, I continued to wear makeup but I made sure that the makeup I was using wasn't derailing my detoxifying and skin resetting efforts.
The easiest way to ensure that your makeup is "detox challenge" friendly, is to use Grounded Sage cosmetics. All our cosmetics (from foundations to cc cream and concealer) are all sensitive skin friendly, cruelty-free, and won't mess with your skin resetting efforts. If however, you have another brand of makeup you'd like to stick with during the challenge, there are a few steps to check to see if it's "detox challenge" friendly.

The first step is to check the toxicity rating in the Skin Deep database. For reference, here's a link to our ratings. If the makeup you're using does have a high toxicity rating, it's safe to say that it isn't compatible with our detox challenge. If the makeup you're using doesn't have a high toxicity rating, move on to the second step of the check.
The second step is to check for problematic ingredients (irritating, pore-clogging, acne triggering, etc). We can walk you through this check in the facebook group.  If your makeup passes this second check, you've ruled out the most common reasons a product from another brand wouldn't be compatible with our detox challenge. However, we can't say with 100% certainty whether or not another brand's products are compatible with our detox challenge as the only products we know inside and out are our own ?
Do I need to change my diet, exercise level, or turn my life upside down during this challenge?
Absolutely not. During this challenge, we're focusing on external skincare and the triggers associated with it. While following a whole foods diet, being active, and reducing your stress will all help your skin, actions outside of topical skincare are not our focus during the 30 days. If you'd like to focus on other areas of healthy living, we 100% encourage and support it though!
I have a question that isn't answered here.