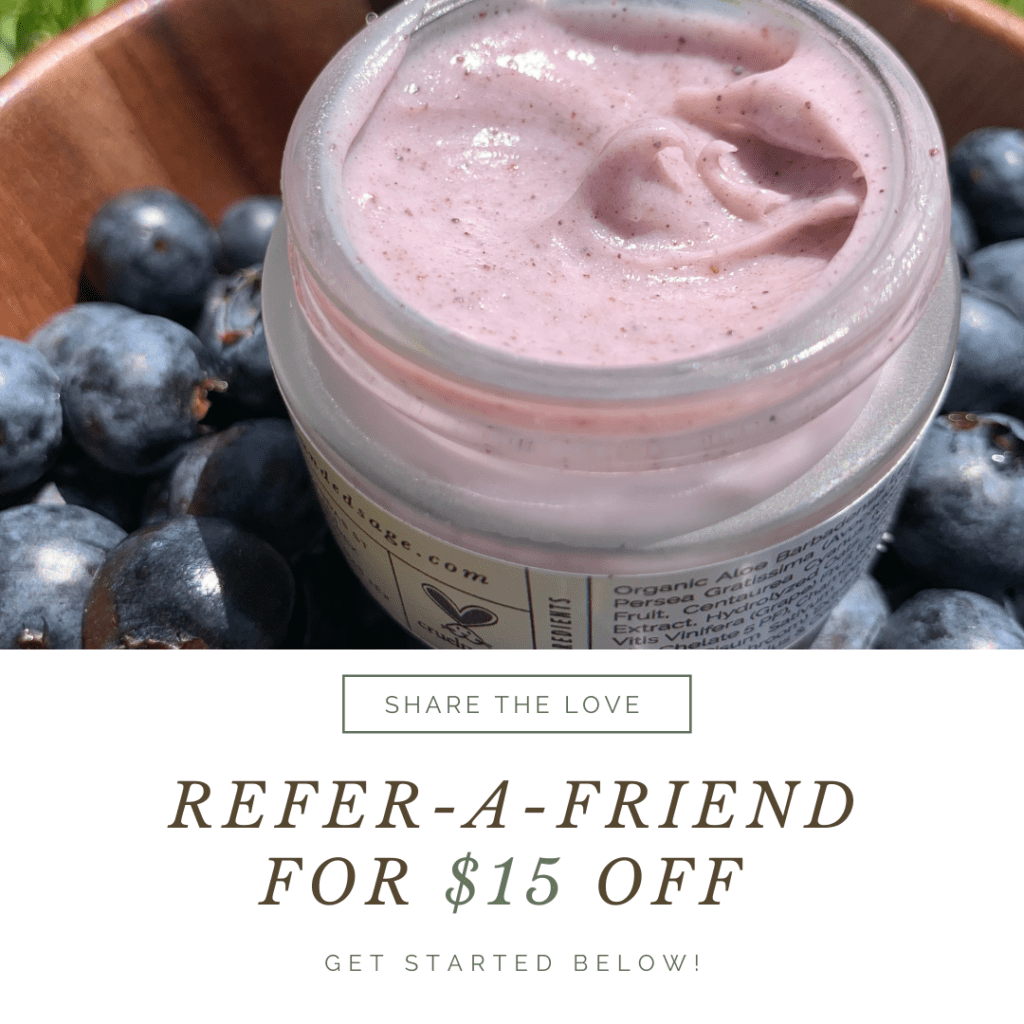 It's a great feeling to find something you absolutely love - those things that really make a difference in our lives and we can't help but talk about them.
It's an extra special feeling when those things fit perfectly into our lives and might just be what our loved ones would be delighted to experience too!
If Grounded Sage Skincare products feel special to you and you'd love to share them with people you care about, our spread the love promo is for you!
While we have gift-giving ideas, sometimes we just want to shoot off a quick link to a friend and have them experience the magic now!
If the latter is the case for you right now, why not use your very own refer-a-friend link?
What's special about sharing the magic via your unique link:
The special person you send the link to gets $5 off their 1st order of $30 or more
You receive a coupon for $15 off your next order of $60 or more when your friend places an order.
Where to get your shareable link:
Click the Rewards Program link at the bottom of our website (under the quick links list)
Copy + share the link in the "refer your friends" section (or simply click the "share" button)