The next session of this workshop is happening online on...
Friday June 28th, 2019 at 7pm EST
A replay will be available for those who can't attend live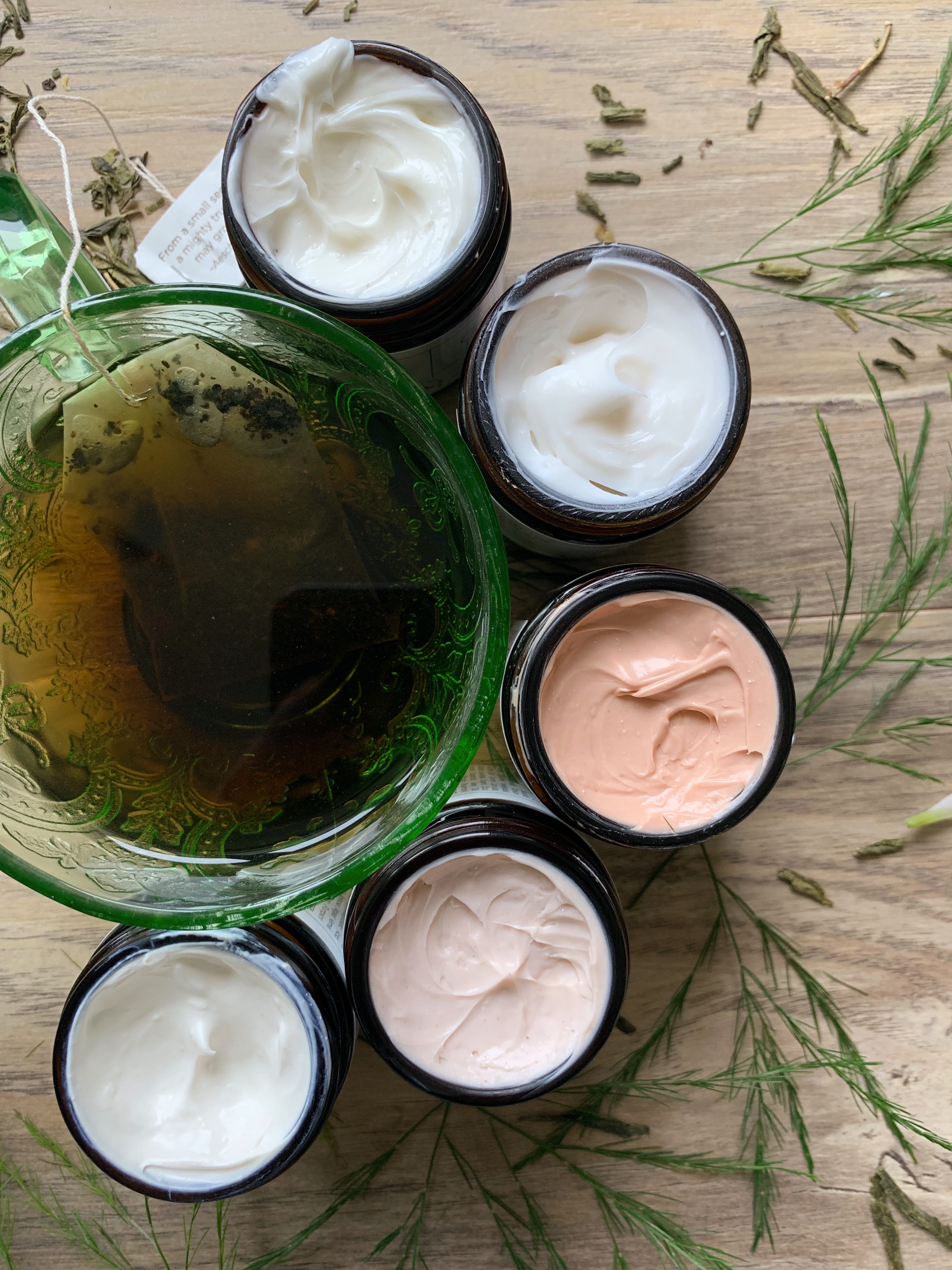 Building a skincare routine that works for your skin can be complicated. There are so many product choices, conflicting advice about what your skin actually needs, and everyone seems to be following a different 10 step routine. From fad ingredients to minimalist routines, to the search for clean or cruelty-free products (or both), things can get pretty confusing pretty fast!
But what does your skin actually need to be healthy?
What products or ingredients are must-haves and which can you do without?
Each one of us is different so in this live workshop, we're going to go into specifics! We're going to break down the steps that actually help your skin restore balance, calm down, and support it for the long haul.
We'll also review the products you're currently using to see if they are in line with your current skin goals. After all, a routine that focuses on mopping up excess oil is going to look vastly different than a routine that is working to restore an impaired lipid barrier.
At the end of the workshop, you'll have the clarity and insight you need to move ahead with a routine that works for you (without unnecessary bells and whistles) - including whether the products you're currently using are what you'll want to move forward with or not.
To deconstruct your current routine, put your products to the test, and build a simple, straightforward skincare routine that's right for you, grab your spot here.
Here's what we'll cover:
We'll all share (using the live chat function) what our current skincare concerns/goals are. We'll also share what our floral aura skin type is so we can find "skin care buddies" to connect with that have similar skin to ours. This will help us follow along with each other's process after the workshop (via the radiant rebel facebook group)

Next, I'll breakdown the steps in a balanced skincare routine and strip away all the extra, unnecessary steps that just confuse our skin.

Together we'll review the products you're currently using (whether they are Grounded Sage Skincare products or not) to see if they align with your skin care goals. Products will need to be submitted ahead of time via this survey so I can review them thoroughly before the workshop.

I'll provide guidance on what to focus on first if you have several concerns or complications that need addressing (including if you have a secondary or tertiary floral aura).

We'll discuss how to fill any holes your routine, including how to check off all the necessary boxes of supporting your skin with the fewest products possible.

Next, I'll share "guideposts" for how to know if the products in your routine are working for you as you move forward (and how to tell when they are just dead weight!). This will include how to set your own standards for "what's working" and what feels right to you (and your skin)

Finally, we'll discuss how to make simple tweaks as you need them (like during seasonal shifts, hormonal shifts, life changes, and more)
This is for you if:
You need help deciding on what products are best for your skin

You need help knowing what products to use when

You'd like to know if the current products you're using are helping your skin or not

You need clarity around what ingredients/product are the most beneficial for your skin right now

You'd like to know how to tell if a product just isn't working

You don't know where to start with building a nourishing skincare routine

You've got a lot going on with your skin and aren't sure what to focus on first

You aren't sure how to know when to change things up in your routine or how to navigate seasonal or hormonal shifts your skin goes through 
Let's give your skin a fresh start (if it needs it!) and double down on a plan that will support and nourish your skin (so you can stop worrying about what products you're using, when you're using them, and how to make sure they are actually helping).
This workshop is happening live on Friday, June 28, 2019, at 7 pm EST but if you're unable to attend live, you will be able to submit questions (as well as your current products) ahead of time. Everyone who grabs a spot in the workshop will receive unlimited access to the replay. 
For personalized support during the workshop (whether you're able to attend live or not), please fill out this survey (it can be filled out anonymously). The survey will ask you for your floral aura skin type (discover yours here), your biggest skin concern (so I can tailor my advice to address it), and if you'd like, the products you're currently using for me to review (if you're considering keeping them in your routine).