This workshop is happening online on...
Tuesday August 20th, 2019 at 7pm EST
A replay will be available for those who can't attend live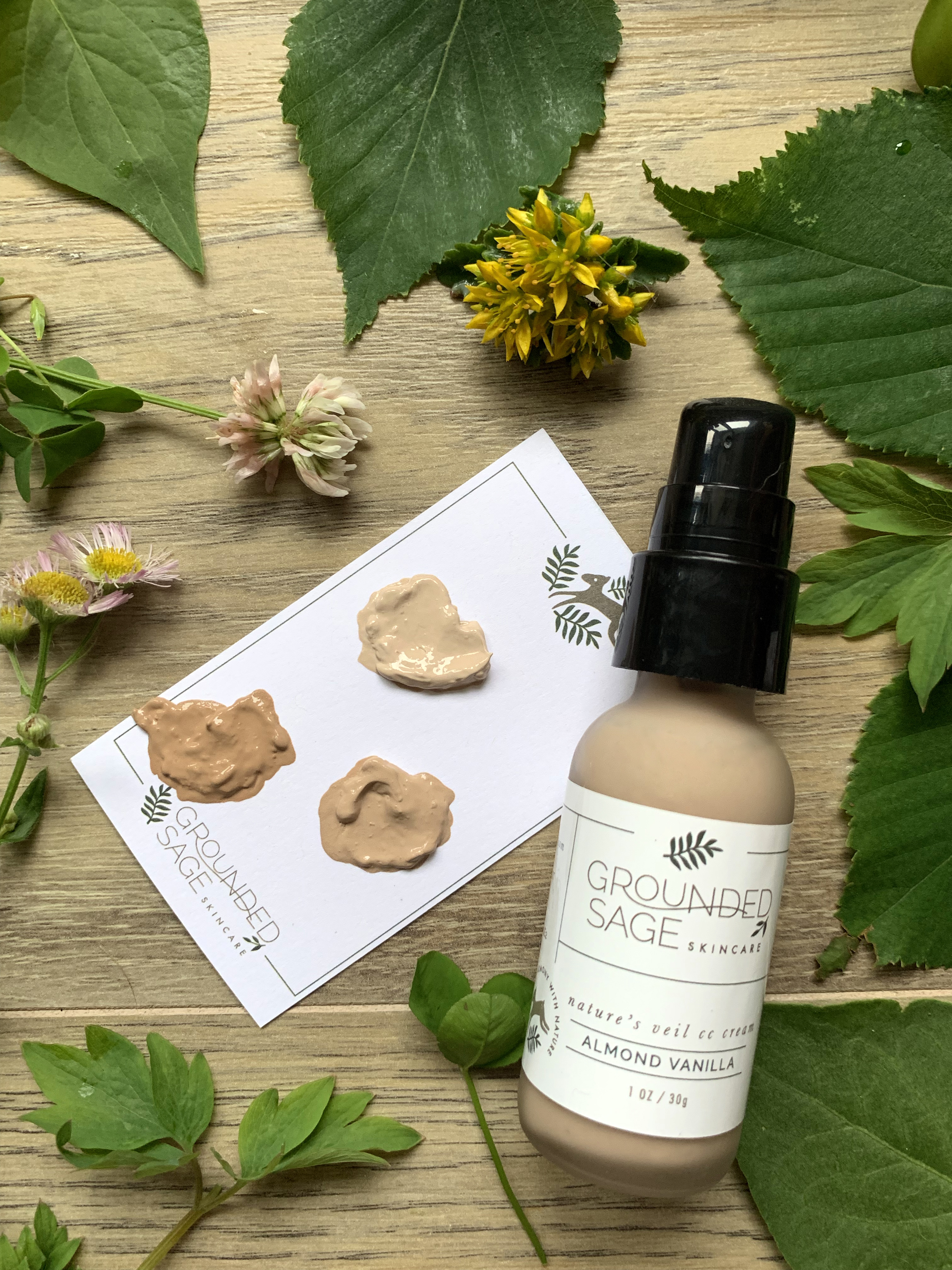 In the big and overwhelming world of makeup, it can be confusing to know which products are right for you and your skin. Between the ever-changing trends and complicated routines, it's easy to see how many us feel lost in the world of cosmetics.
How do I know which makeup products are safe and comfortable for my skin?
What should I be looking for in products when I'm looking to expand or build my makeup routine?
We believe that makeup should never feel like a chore or bring any negative emotions into the mix. It's meant to be fun and help you feel like your most radiant inside and out!
The green beauty cosmetics industry may still be in its infancy, but there are already so many brilliant and beautiful options on the market, and in this workshop, we'll teach you how to be able to identify these amongst the noise of greenwashing and mass media.
We'll look at the cosmetics you're currently using to make sure they align with your skincare and how to identify ingredients that may be getting in the way of you reaching your next skincare goal.
At the end of this workshop, you'll have the tools and knowledge to make purchasing decisions that feel comfortable and right for you and hopefully, you'll pick up a trick or two that will take your makeup routine to the next level.
Ready to review the products in your current makeup cabinet, and build a routine that brings joy to both you and your skin? Grab your spot now!
Here's what we'll cover:
We'll touch on how to get the most out of your makeup by prepping your skin with the right skincare products.
Since we believe that cosmetics should work with and compliment your skincare, we'll discuss the common ingredients found in cosmetics that can be harmful to or impede your skincare journey. Feel Free to bring your current products to this workshop so that you can follow along with their ingredient lists.
We'll take a look at the Grounded Sage cosmetics line and share the benefits of each product so that you'll have a better understanding of what to look for when seeking new products for other areas of your makeup routine.
I'll share some green beauty, cruelty-free alternatives for the staples in most makeup routines that Grounded Sage doesn't offer, including:

Primer
Liquid Foundation
Eyeshadow
Blush/Bronzer
Lipstick
Nail Polish

We'll talk about some of my favourite makeup tools & tips (like how to properly match your foundation to your skin tone) for achieving that no-makeup, makeup look that leaves you feeling fresh and radiant.
Lastly, we'll go through a demo of a five-minute face for day-time wear that's easy to achieve for even the most novice makeup users.
This is for you if:
You're new to makeup or just getting started and want to learn
You want to be able to make a conscious buying decision when it comes to cosmetics
You're curious about the Grounded Sage cosmetics line and its benefits
You'd like to know if your current cosmetics may be getting in the way of your skincare journey
You're looking to expand your makeup knowledge or introduce green beauty alternatives to your routine
You want to pick up some new tricks and have some fun chatting about one of your favourite topics- makeup!
Let's learn about cosmetics that fit into a healthy lifestyle, support our skin, are easy to use, and work well with your current routine!
This workshop is happening live on Tuesday, August 20th, 2019, at 7 pm EST but if you're unable to attend live, you will be able to submit questions ahead of time. Everyone who grabs a spot in the workshop will receive unlimited access to the replay. 
For personalized support during the workshop (whether you're able to attend live or not), please post your questions in the chat for the workshop (you'll gain access to the chat after registering for the workshop here). Questions can be posted ahead of time or as they come up during the interactive online workshop.