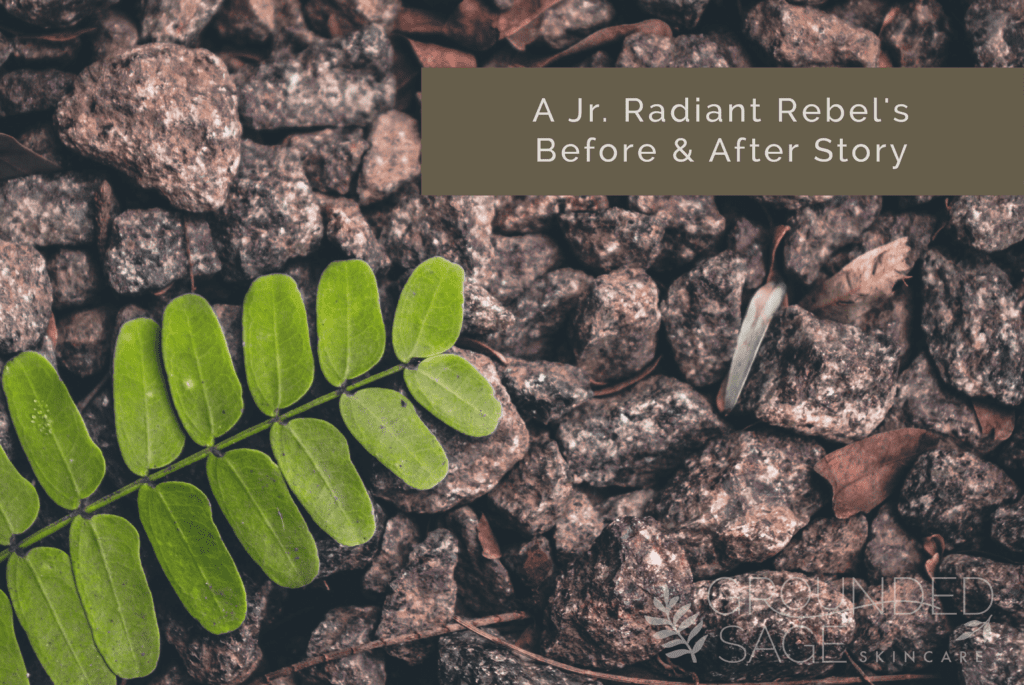 Radiant Rebels come in all shapes and sizes! We couldn't be happier to hear from one of our (long-time) Radiant Rebels, whose son had been dealing with some skin challenges. Here's what she shared…

"A HUGE thank you to Grounded Sage for the help. 
Our oldest son has recently began reacting to sunscreen. We have since realized that he's become sensitive to zinc oxide (not sure how or why, but ??‍♀️) so we started him on a daily routine of cleansing (Wild Basil & Cucumber Oil Cleanser) and moisturizing (Patchouli Facial Moisturizer) before bed. We also got him some titanium dioxide only sunscreen.
This is just day 6 of his new skincare routine and day 2 of the new sunscreen and check out the results!"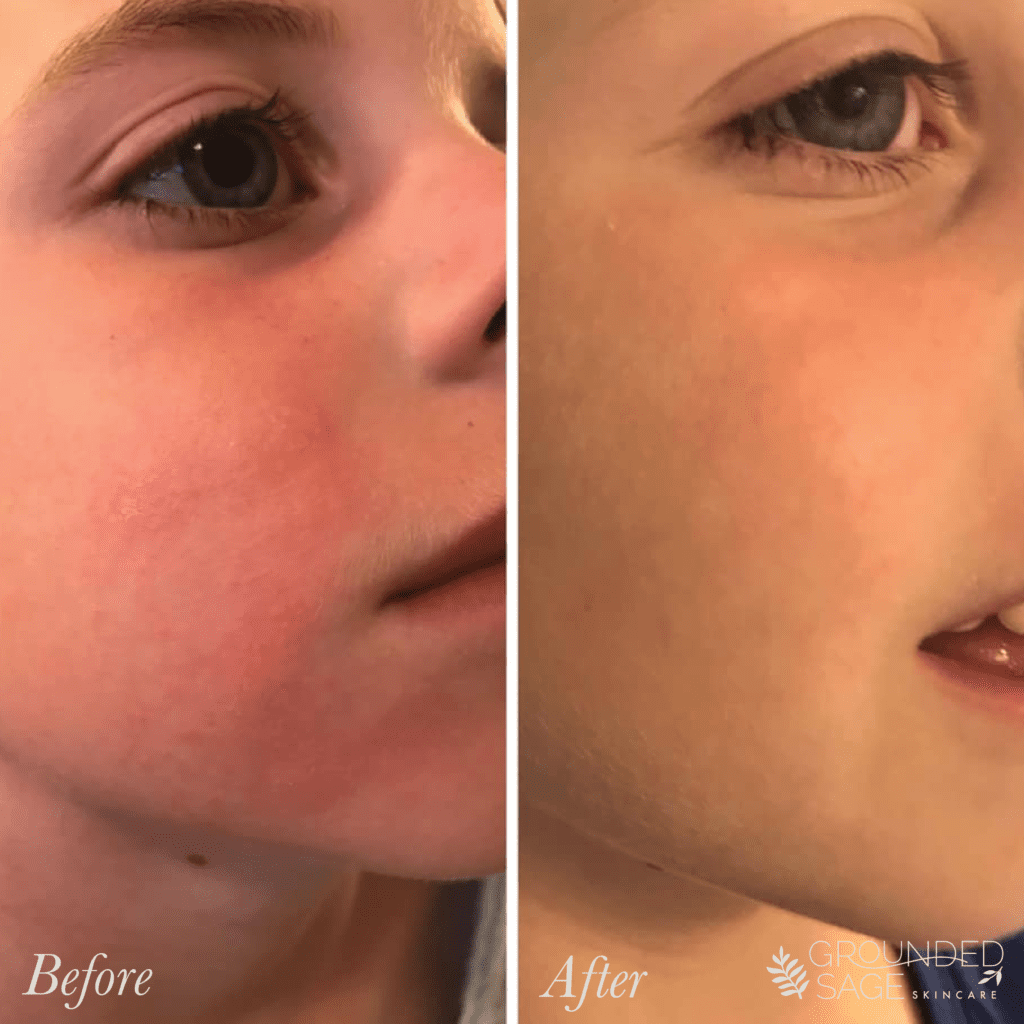 Thanks to this radiant Momma Bear for sharing her son's story with us. Have a transformation story like this that you'd like us to know about? CLICK HERE. Perhaps you'd like to read more before and after stories? CLICK HERE.
Not sure where to start when it comes to your skin? Take our FREE SKIN ASSESSMENT
With love & radiance,


Pin this article for later: