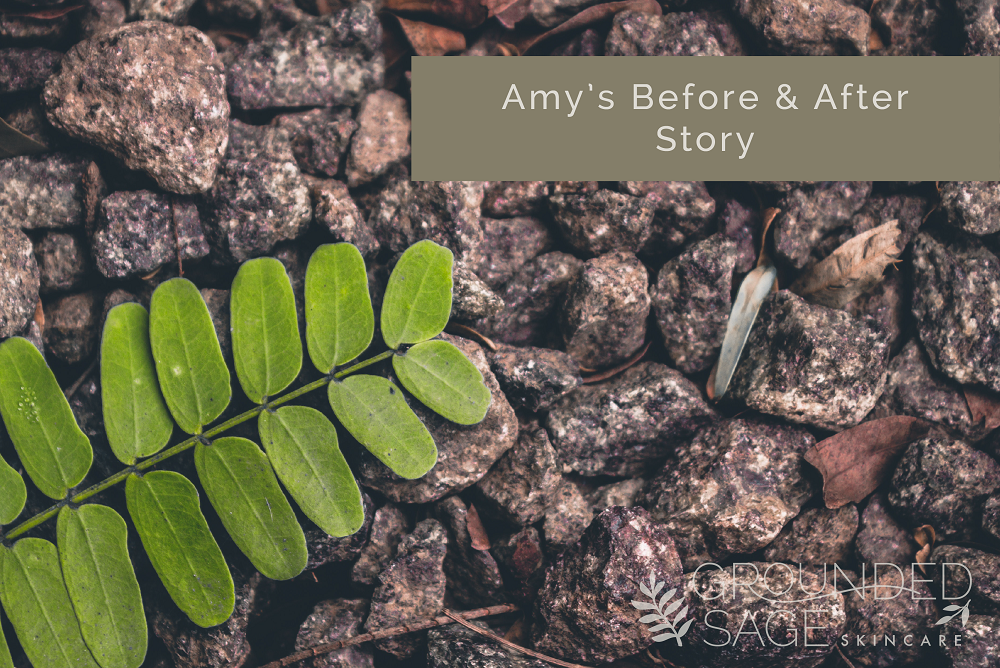 When Amy came across Grounded Sage she was looking for help with her severe acne. After a long struggle, she was ready for real answers and solutions.
Amy started out by using the Detox Skin Care Kit for Oily Skin to rid her skin of any build up from toxins and petroleum-based products. This gave her skin a clean slate for clean, healing ingredients to be absorbed and put to work!
During her skin detox, Amy contacted us for some extra help. She was experiencing some detox breakouts, but stuck with the process and began to see some major improvements.



After finishing up the products in the Detox Skin Care Kit, Amy followed the routine below.
A.M. ROUTINE:
Washes her face with Activated Charcoal CP Soap
Hydrates her face with Hydration Mist
Moisturizes her face with Daily Detox Moisturizer
P.M. ROUTINE:
Washes her face with either the Charcoal CP Soap or Mild Jojoba Scrub
Moisturizes her face with Patchouli Facial Moisturizer
WEEKLY ROUTINE:
Applies the Dry Clay Mask, mixed with pure aloe once a week, followed by a good exfoliation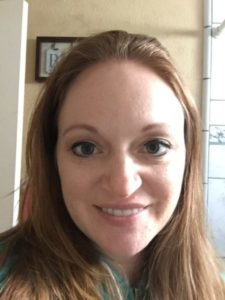 Thanks to Amy for sharing her story with us. Have a transformation story like Amy's that you'd like us to know about? CLICK HERE. Perhaps you'd like to read more before and after stories? CLICK HERE.
Not sure where to start when it comes to your skin? Take our FREE SKIN ASSESSMENT
With love & radiance,


Pin this article for later: