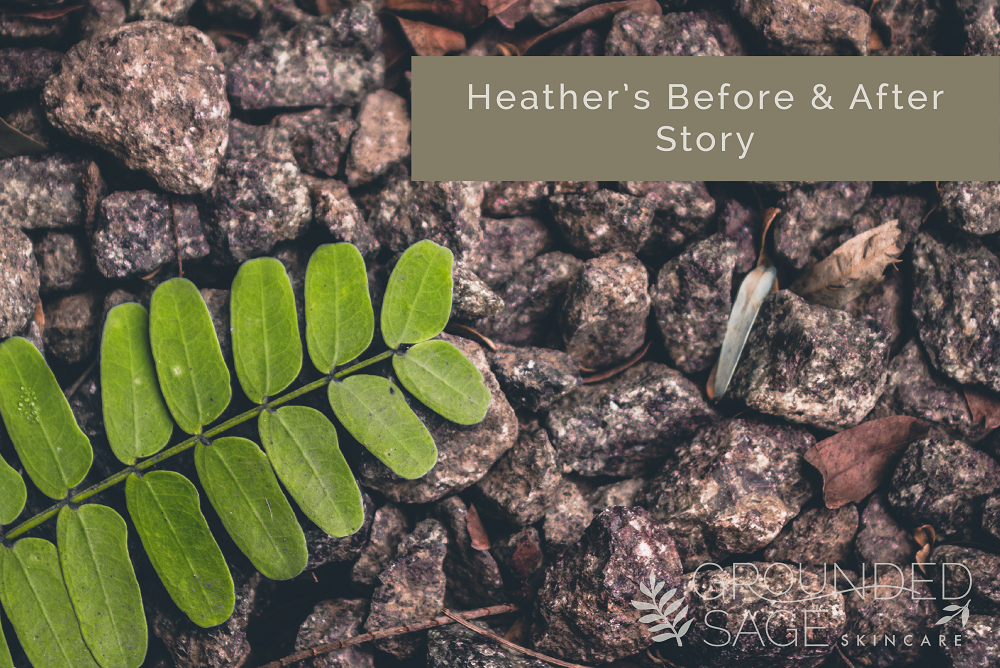 "I have taken a picture every week since I started getting serious about clearing up my skin. Every time I feel discouraged about my progress, I look through them, and I feel better instantly. Not only because of the noticeable difference but because I look more content with every week that passes. I never thought I'd feel this comfortable in my own skin. Slow and steady, folks. #progressnotperfection" – Heather



Heather started her journey with Grounded Sage Skincare by using the Detox Skin Care Kit for Oily Skin first and then moved on to a targetted routine meant for her skin.

Thanks to Heather for sharing her story with us. Have a transformation story like Heather's that you'd like us to know about? CLICK HERE. Perhaps you'd like to read more before and after stories? CLICK HERE.
Not sure where to start when it comes to your skin? Take our FREE SKIN ASSESSMENT
With love & radiance,


Pin this article for later: