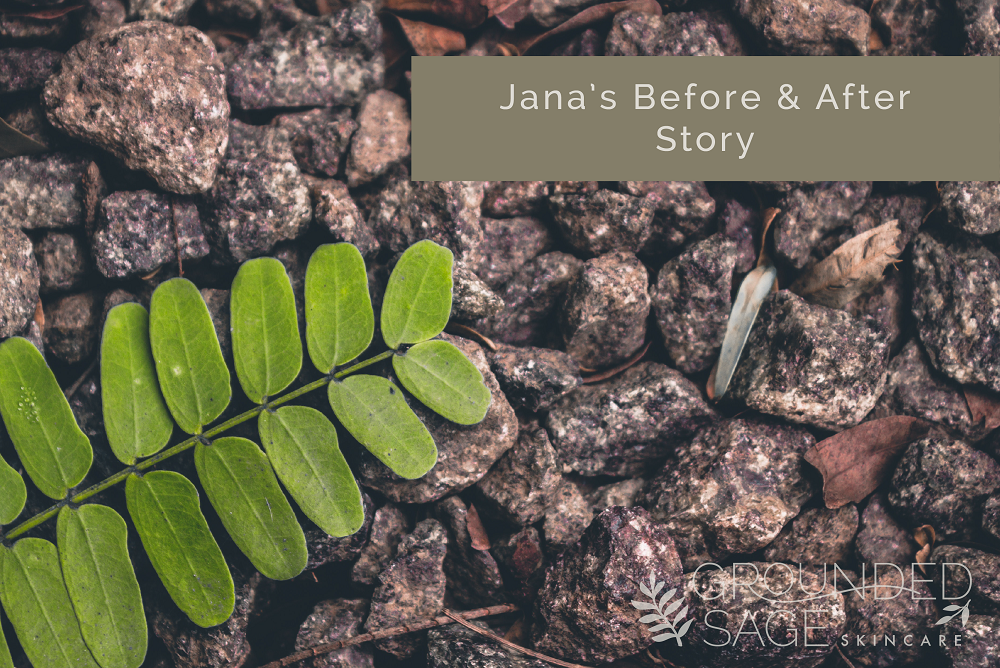 It had been a long time since Jana was able to wear clothes that showed her chest. She had developed acne that was constantly bothering her for over seven years. She had lost all hope in ever getting her body acne under control, and her confidence had taken a major blow.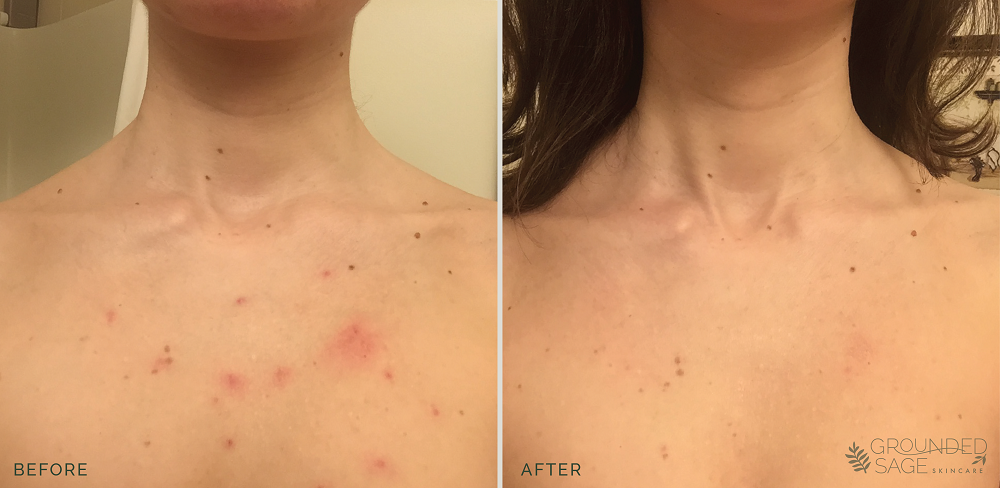 It was then that she discovered Grounded Sage Skincare and decided to give it a try. Jana began to see real results and has even begun to develop her own facial skin care routine starting with the Detox Facial Kit For Oily Skin. She is now happy to report that her faith has been restored and she's excited to, once again, be able to wear tops that aren't turtlenecks, all while doing it with confidence!

Jana was able to tackle her body acne with the routine below.
P.M. SHOWER ROUTINE:
She lathers her chest with the Activated Charcoal CP Soap for a few minutes before
washing the area
Post-shower, she sprays the Hydration Facial Mist to the area and allows it to absorb
She moisturizes the area, alternating between the Daily Detox Facial Moisturizer and Patchouli Facial Moisturizer
WEEKLY ROUTINE:
Exfoliates the area with Mild Jojoba Facial Scrub

Thanks to Jana for sharing her story with us. Have a transformation story like Jana's that you'd like us to know about? CLICK HERE. Perhaps you'd like to read more before and after stories? CLICK HERE.
Not sure where to start when it comes to your skin? Take our FREE SKIN ASSESSMENT
With love & radiance,


Pin this article for later: