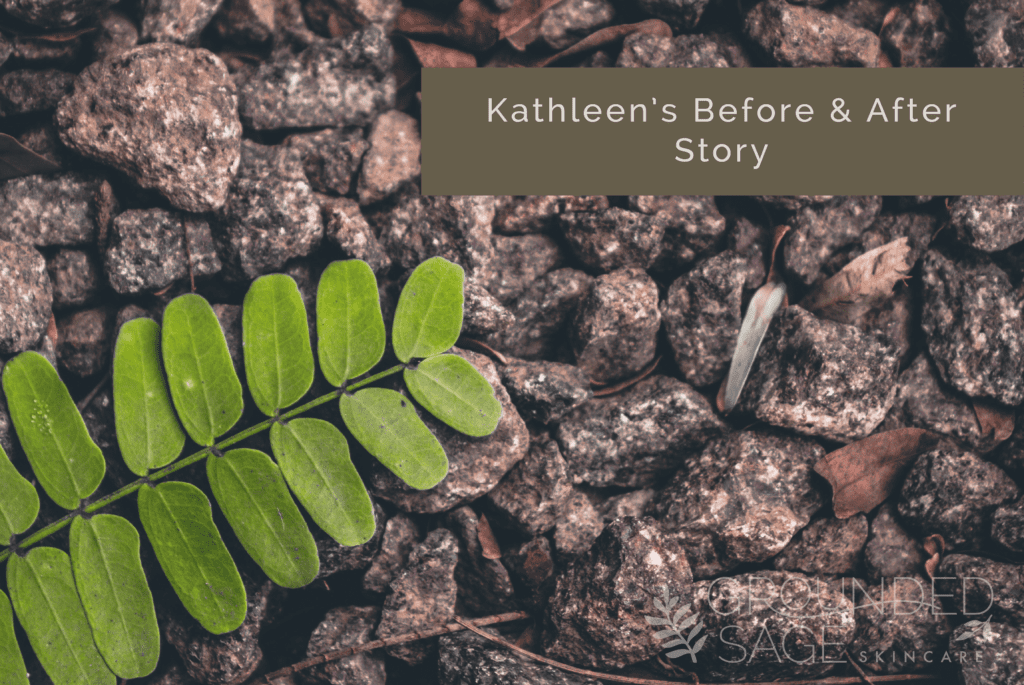 At 26, Kathleen felt lost when it came to her adult acne. She knew it was contributing to her crippling depression and anxiety, but she didn't know what else she could do. That's when she discovered Grounded Sage Skincare.
"Today, I wake up, look in the mirror and can excitedly say that I can get ready without piling on the makeup and feeling 10x worse before I even left my apartment. I can even use a moisturizer and not be afraid my skin is going to lash out on me. I'm honestly so excited that I have gotten (back) to the point with my skin that it is no longer an additional stressor or source of self-consciousness and distress. 
I want to say an ENORMOUS thank you for all that you do at Grounded Sage. I really believe that if I hadn't found/given you a chance, I would probably still be miserable and so would my skin. You rule."  – Kathleen



Kathleen's current routine:
AM & PM:
Weekly:

Thanks to Kathleen for sharing her story with us. Have a transformation story like Kathleen's that you'd like us to know about? CLICK HERE. Perhaps you'd like to read more before and after stories? CLICK HERE.
Not sure where to start when it comes to your skin? Take our FREE SKIN ASSESSMENT
With love & radiance,


Pin this article for later: