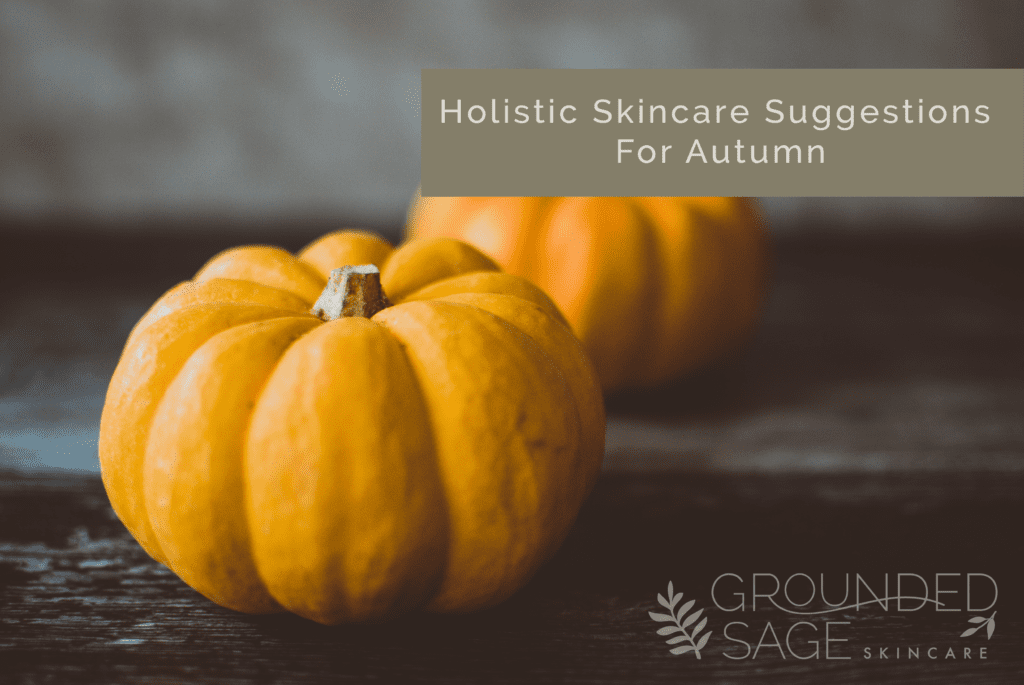 Here are some gentle prompts for supporting your skin as we transition into the season of cozy socks, pumpkin spice, and the last few campfires with friends.

🌿 Emotional Skin Support
Emotional stress can have my skin acting up FAST – and it's no surprise! Stress affects our hormones, and our hormones have a direct impact on our skin. Checking in with our boundaries (and perhaps lack of) as we transition into a new season can help us see where our boundaries may have gotten a bit "leaky."  Learning about, implementing, and reinforcing my emotional boundaries is the number one thing I've done for my emotional health.
To start exploring your boundaries, here are a few resources: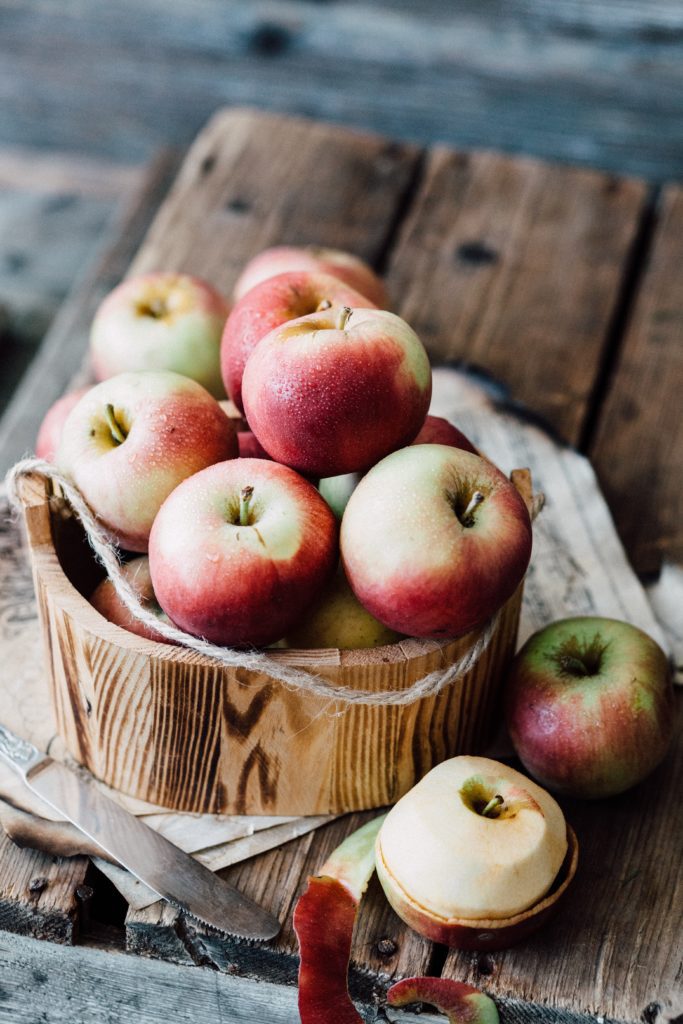 🌿 Internal Skin Support
As we leave behind the slower, more relaxed days of summer, it's normal for our stress levels to start creeping up again. The good news is that foods that are in abundance in autumn are the same foods that help keep our body cool, calm, and resilient against stress. Here are some suggestions for getting the most out of autumn's harvest:
🍎 Indulge in all things apple! Apples are powerful detoxifiers that help cool our body from the lingering summer heat
🎃 Bring on the pumpkins! Pumpkins are packed with vitamin A, which boosts cell turnover for nourished hair, nails, skin, bones and teeth!
🍠 Do damage control (especially if it's been a particularly indulgent summer) with foods that are rich in healing nutrients like sweet potatoes, red cabbage, and broccoli.


🌿 Topical Skin Support
As we watch the leaves turn beautiful shades of red, gold, and orange, we're reminded of one of the significant themes of autumn: letting go.  Now is the time to be honest about what you could let go of in your skincare routine. Perhaps it's time to let go of that one last product you've been waiting to swap out for a greener, cleaner option. It's also time to make sure your skin is "letting go" of dead skin cells readily. Effective cell turnover means your skin can easily absorb anti-oxidant rich, skin-supporting ingredients.
Start by using our pumpkin mask as a simple, overnight treatment that encourages the gentle release of dead skin cells while also feeding the skin the building blocks of a healthy lipid barrier.
Until next time,


Pin this article for later: