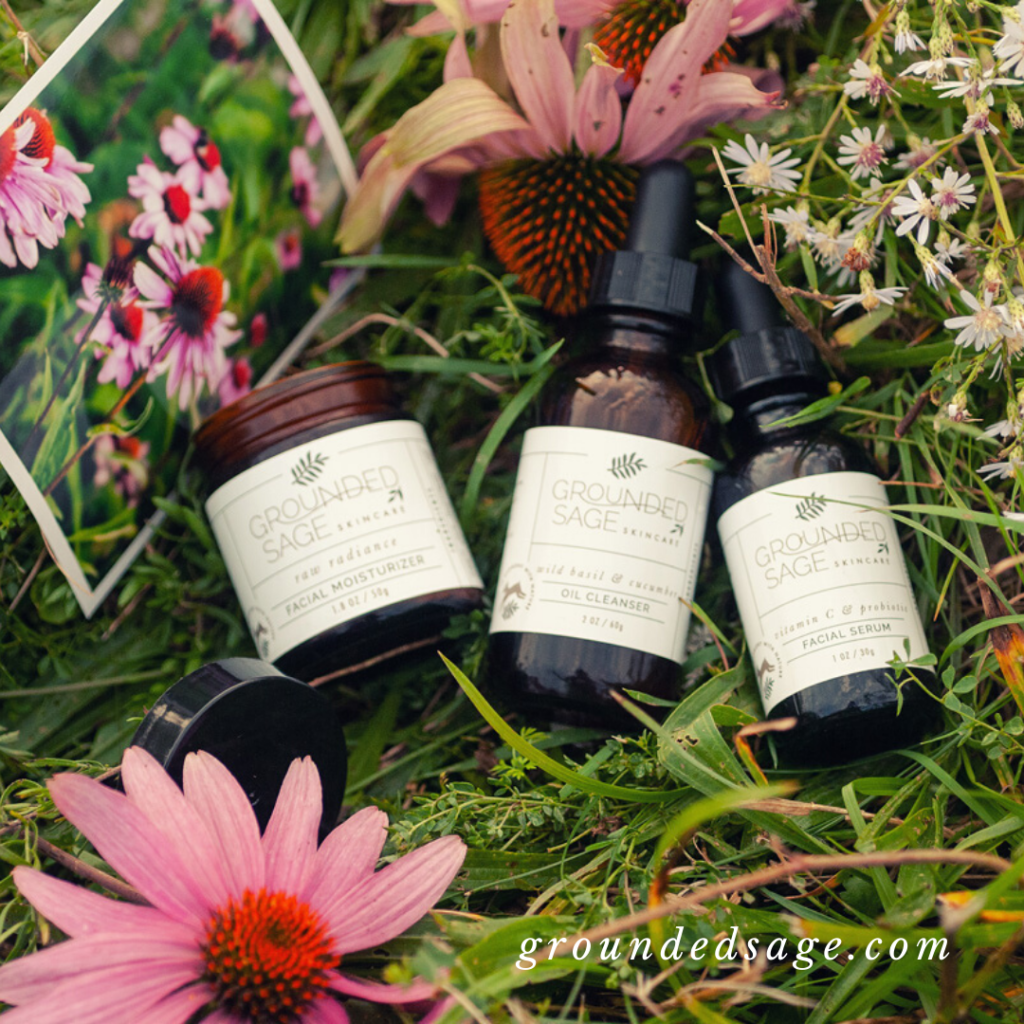 Spring is a time of renewal, new growth, and a fresh start. The plants and animals are waking up after a long winter, and there's a sweet fresh aroma in the air. I find that the more I embrace a gentle, nourishing lifestyle, the more I find myself gravitating towards living in tune with the seasons.
Since spring is upon us, let's talk about how a couple of central themes of spring can be translated into our skincare routines.


Renewal: Shedding the Heaviness of Winter
Spring can be a great time to focus on shedding any "pile-up" of dead skin cells that our skin might be carrying around (sort of like carrying around a winter coat long after the temperature has warmed up).
To dissolve bonds between dead skin cells gently, and without disrupting our lipid barrier (our skin's natural protective barrier), we turn to enzyme-based exfoliation. Enzyme-based exfoliation uses ingredients like pumpkin, pineapple, bilberry, and sugar cane to unstick "sticky cells" so they can be released and be on their way.
The gentle release of buildup has several benefits:
It fights congestion by flushing debris from our follicles, loosening up clogs in our skin, and expelling any buildup in our pores
Smooths out skin's surface texture as congestion sloughs off. This also improves how light reflects off the skin making it look (not just feel) smoother.
Encourages melanin-infused keratinocytes (that create uneven skin tone and hyperpigmentation) to slough off
Promotes cell renewal and a healthy lipid barrier by encouraging essential lipids to form.
Allows leave-on products (like moisturizers and serums) to be more easily absorbed (so their beneficial ingredients can nourish the skin)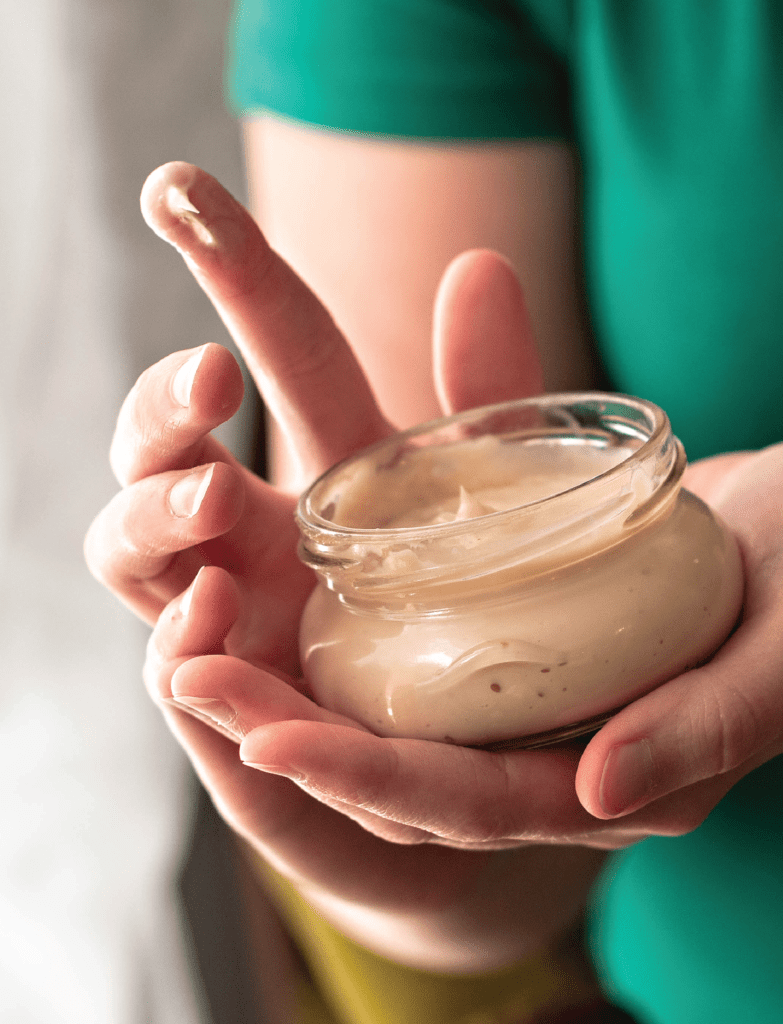 Exfoliating enzymes can be found in:


April Showers: Bring on the Hydration
Just like our flower beds need lots of water for our favourite spring flowers to bloom, our skin needs hydration to be clear, balanced, and congestion-free.
Dehydrated skin contributes to the vast majority of skin problems and for some, is a major trigger of acne! It's undoubtedly a major cause of congestion and blackheads, and it's can be experienced by dry, combo, and oily skin types, as it's not about how much oil you have on your skin. It's about how much hydration is being maintained within your skin.
Pairing enzyme exfoliation with a hydration-specific step in your skincare routine is an excellent combo for spring! While the enzymes are hard at work breaking down buildup in your pores and on the surface of your skin, well-hydrated skin looks plump, provides "slip" in pores so debris can be expelled, and can balance out the amount of oil our skin pumps out.
To add hydration into your routine:
First, cleanse with a gentle cleanser
Next, apply a hydration-specific product (find the perfect fit for your skin with this quiz)
Follow up with your moisturizing product
For a daytime routine, finish off with an SPF product
When picking out your hydration-specific product look for products that aren't a moisturizer/hydrator combo. These work well in some routines but if you'd like to give your skin an extra dose of hydration, it's best to hydrate and moisturize in two different steps.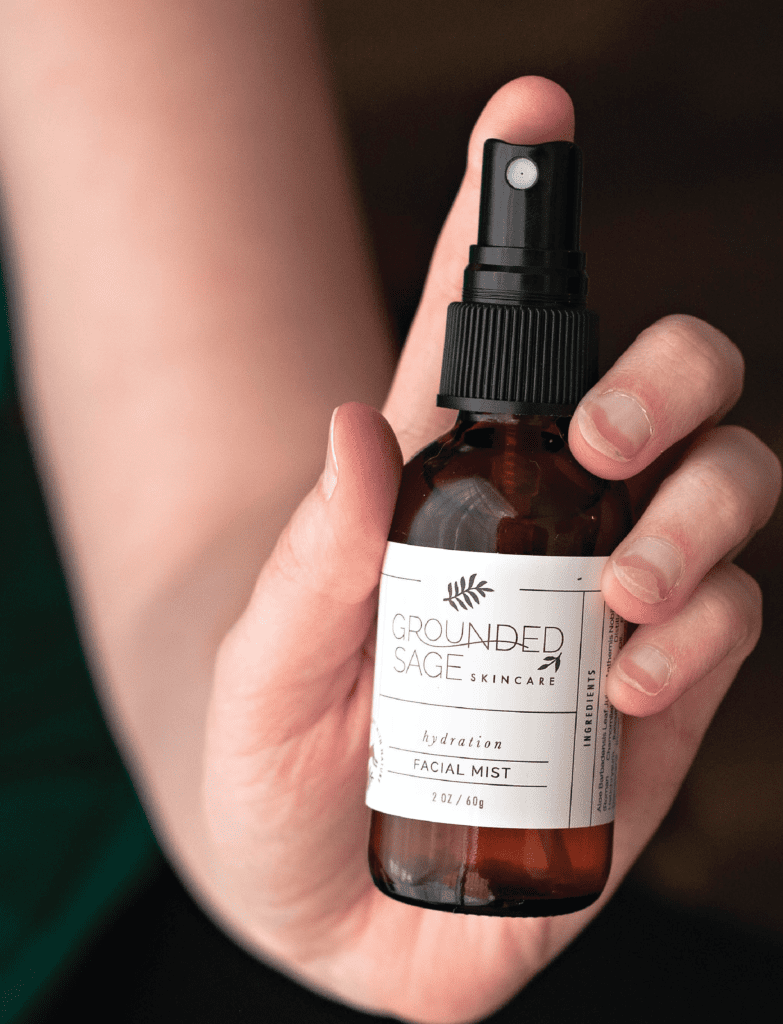 Our favourite Mother Nature approved skin hydrating ingredients:
Hyaluronic acid – hydrating, brightening, smooth texture, supports collagen production. Find it in:
Aloe – hydrating, soothing, calming, healing. Find it in:
Cedar Leaf Hydrosol – hydrating, soothing, oil balancing. Find it in:
Chamomile Hydrosol – hydrating, soothing, calm redness. Find it in:
Cucumber Extract – hydrating, softening, cooling, calming. Find it in:
Glycerin – hydrating, smooths texture, protective, strength's moisture barrier. Find it in:
Melissa (Lemon Balm) Hydrosol – hydrating, soothing, oil balancing, calming. Find it in:
Rose Hydrosol – hydrating, soothing, calms redness, supports collagen production. Find it in:
Rosemary Hydrosol – hydrating, calming, smooths texture, brightening. Find it in:
Watermelon Extract – hydrating, calming for stressed skin, oil balancing. Find it in:
Yarrow Hydrosol – hydrating, calming, antibacterial, soothing, calming. Find it in:

To make figuring out the best hydrator to start with, take this quiz.
Until next time,

Pin this article for later: