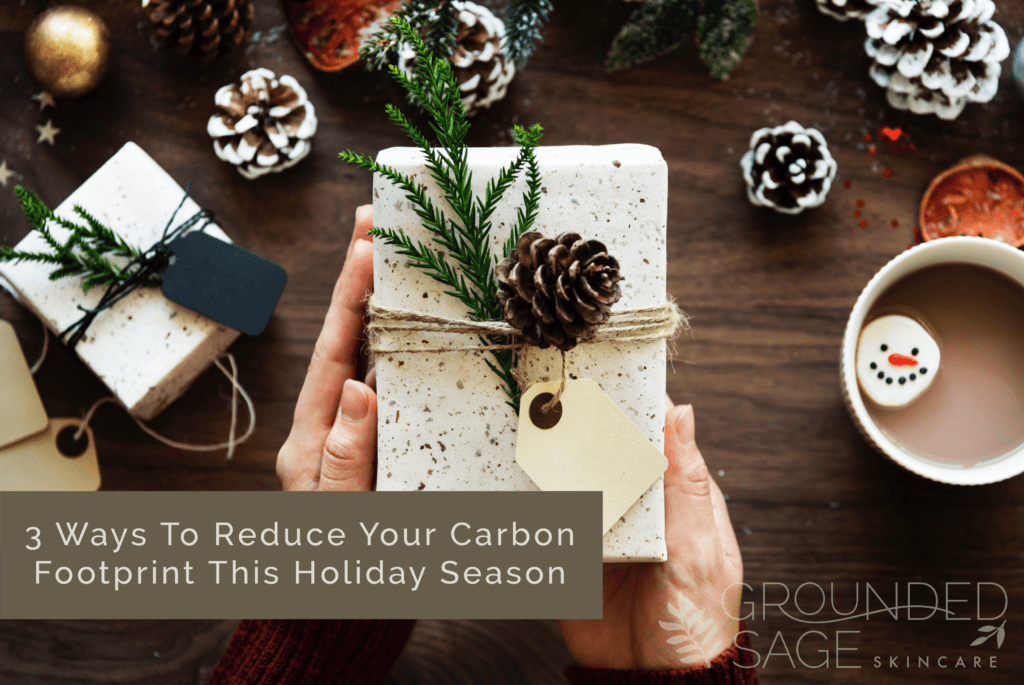 I don't know about you, but Christmas shopping often gives me anxiety. The crowds, the tricky to buy for folks, the time constraint- It's a lot to think about! On top of that, many of us want to make sure we're minimizing our carbon footprint over the holidays.
Our goal in this post is to provide you with a few ways in which you can cut back on the waste this holiday season – without adding to the holiday stress.

Shopping Sustainably
I've always been the type to get more out of giving than receiving when it comes to gifts. I love that "nailed-it" feeling when I find the perfect present, but part of that equation includes finding sustainable packaging. Here are a few tricks you can use on your shopping excursions this holiday season.
Look for glass packaging. Glass packaging provides a sustainable and reusable alternative to plastic. Glass can be recycled indefinitely, and the process uses 40% less energy than producing new material (like plastic – which can't be recycled indefinitely, meaning new plastic needs to be made). Pst- This is why we use glass packaging for the majority of our packaging at Grounded Sage.
Many cities are home to "unwrapped" markets where you can find beautiful gift ideas that use sustainable packaging – or no packaging at all (see our locations page for a local one that carries Grounded Sage products). If baking is on your list, you can also purchase many bulk ingredients at these locations and bring your own jars to store them in.
Many sustainable gift ideas, like metal/glass straws or knit produce bags, make fantastic stocking stuffers AND give back to the environment at the same time.
Consider experiential gifts over material gifts. No packaging required and memories last a lifetime.
Another no-packaging required gift idea is donating to a charity that's close to your recipients' heart in their name. (Got an animal lover in the family? Lily's Place is our home animal sanctuary, and we even offer branded apparel so you can sport your support).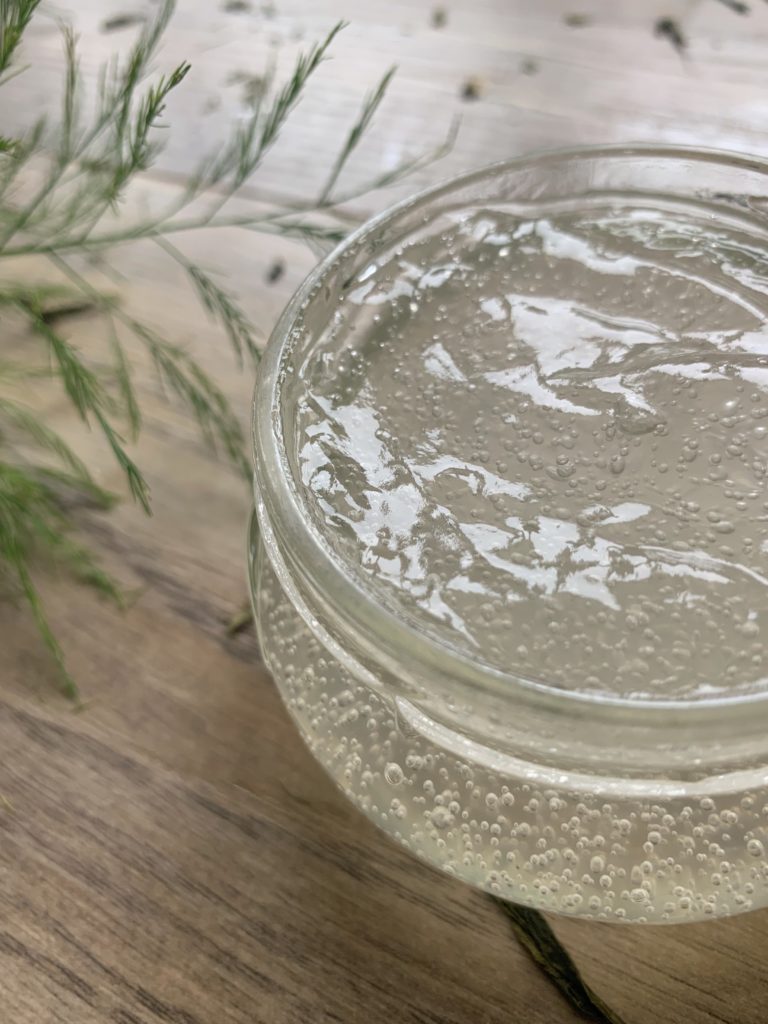 Get your eco-wrap on!
One of the biggest carbon culprits of the seasons is wrapping paper. The majority of wrapping paper can't be recycled and creates a whole lot of unnecessary garbage. The good news is that getting creative with your wrapping is fun and fashionable!
Upcycle old clothes into reusable bags like THESE. Old sweater sleeves also make beautiful wine bags for hostess gifts.
Newspaper offers a recyclable alternative to traditional gift wrap – accent with some twine and pine clippings for a simple and modern.
Hit up your local thrift store. They can be a gold mine for baskets and wooden boxes. The best part is, these can be used for storage post-holidays too.
Take a moment to consider if you even need wrapping paper. Some gifts look great with a bow or nothing at all.
Are baked goods on your to-give list? Glass jars display your work and are reusable – it's two gifts in one!
Lastly, if you really want to use wrapping paper,  there are alternatives on the market now made from 100% recyclable materials like THESE.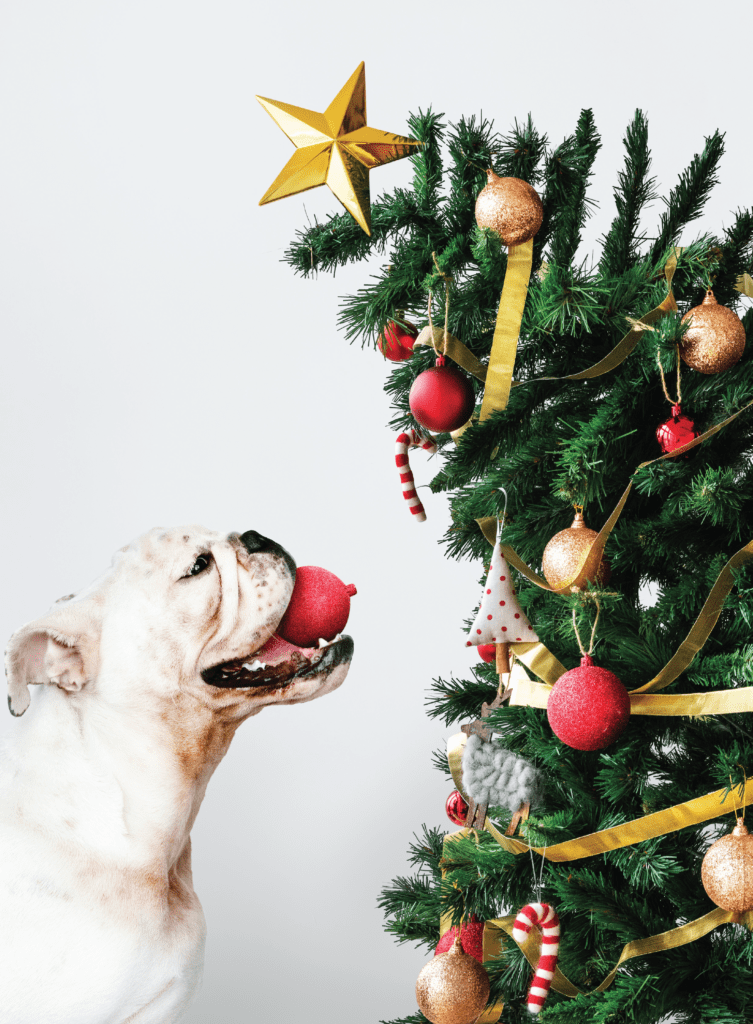 Oh, Christmas tree
Every family either seems to be on one side of the real vs. fake Christmas tree debate. The shocking truth is that once a fake tree has exceeded a life cycle of 5+ years, its carbon footprint is less than that of a real tree. With most trees lasting 15 – 20 years, that's a lot of trees you're saving!
The best part is that tree manufacturers are now looking at ways to make investing in fake trees even more evergreen. If you're in the market for a new Christmas tree, look for one made of PE plastic instead of PVC, which isn't as easily recycled.
Better yet – hit up your local thrift or second-hand store to score a fake Christmas tree as the ultimate way to reuse and reduce.
Christmas tree alternatives can also add a unique touch to your holiday décor. If you're a big fan of that  country chic feel, check out how you can use antique, wooden ladders instead HERE & HERE. The best part about this option is that the ladders make beautiful, year-round décor.
Or if you're a plant lover and have a plant that would make a good stand-in for the traditional Christmas tree, like this or this, consider decorating it instead.
If using a fake tree is not up for discussion, check with your tree farm to see if has an FSC certification (or similar certification) to make sure your tree is being sustainably sourced. My favourite option for real trees is to buy a potted tree for the holidays that can be planted in the spring. What a fun tradition this would make for your family each year.

With so many alternatives on the market these days, let's all make an effort to try and reduce our carbon footprint this year. As one last, fun option for you this season, check out THESE plantable (yes, plantable, as plant in your garden) gift cards. How cute!
With love & radiance,


Pin this article for later: