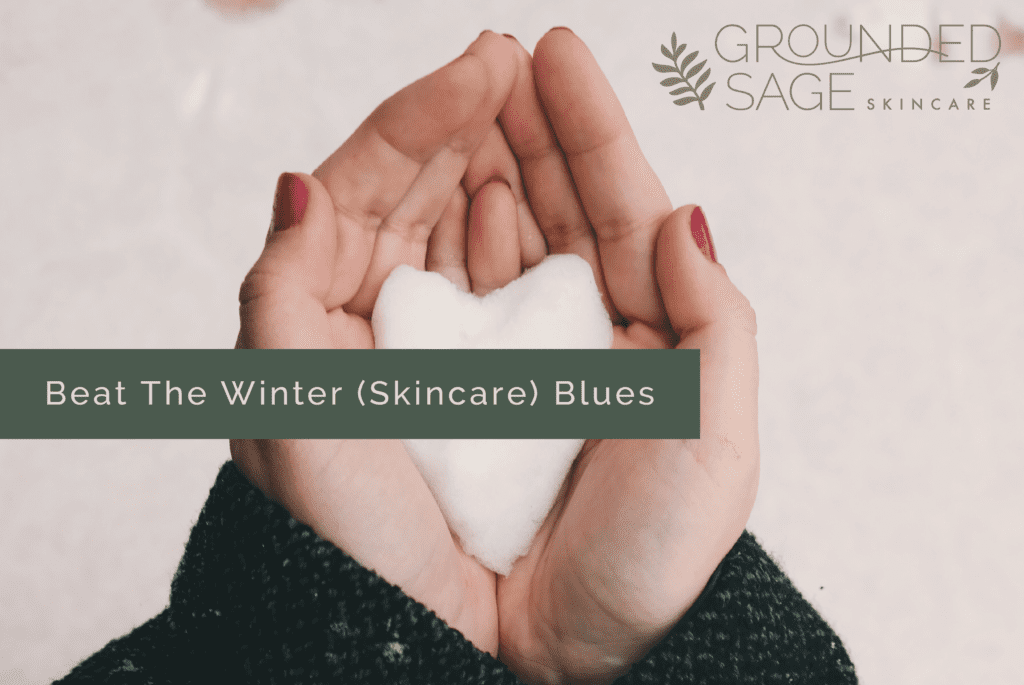 If your skin is suffering from a case of the winter blues, let's bring on the feel-good TLC and nourishing warmth that will have your skin saying SO LONG to the winter blues! Below are some of my favourite picks for banishing the winter blues from our skin – check out the WHY behind each to get a better idea of whether or not each product is the right feel-good choice for your skin. And as always, if you have any questions, reach out and connect!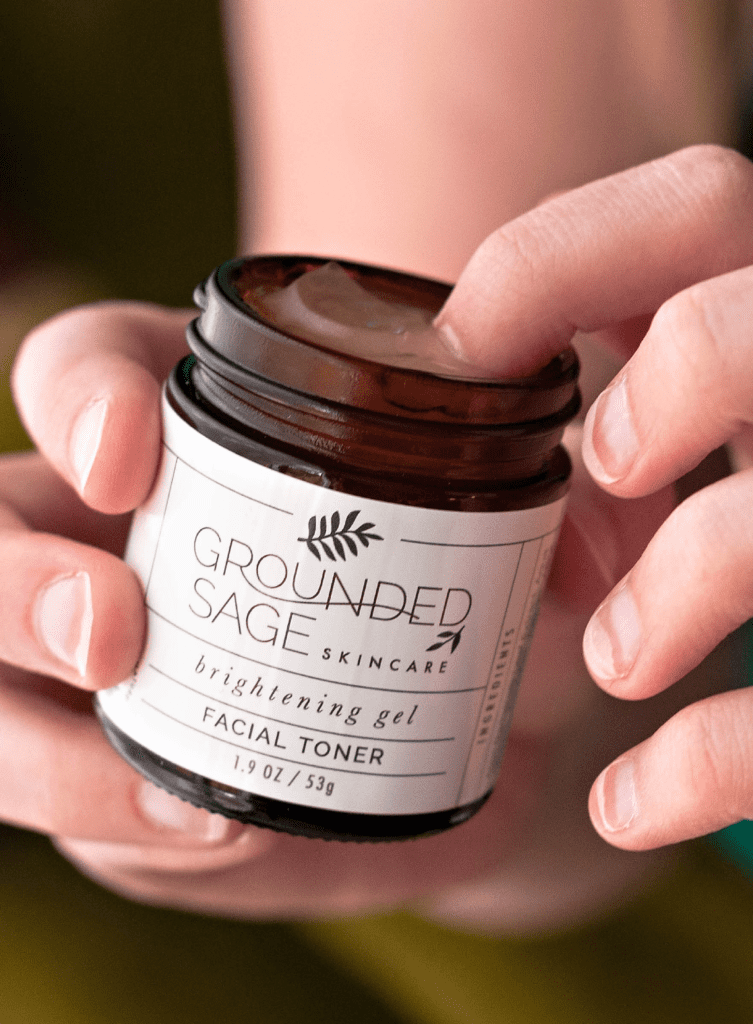 What makes our Brightening Gel Toner awesome:
Unlike traditional toners (which are known to contain alcohol and other drying and stripping ingredients), we formulated this product using only the most powerful NATURAL ingredients. We like to call it our Bloom Fresh Trifecta (Vitamin E, Vitamin C, and Carrot Seed Essential Oil). These 3 top-notch ingredients work together to brighten the past, present, and future of your skin. With regular use, you'll notice a more even complexion and a youthful glow.
How do you know if you need a brightening product in your routine? Brightening products can help with the following…
Fading redness and pigmentation left behind after breakouts
Giving your skin a healthy glow (aka a solution for dull skin)
When you'd like extra help evening out skin texture and tone
In the case of our Brightening Gel Toner, you'll be brightening and hydrating at the same time (read about why hydration is so important by checking out the blurb about our Calendula Gentle Gel Hydrator below)
Find out more here!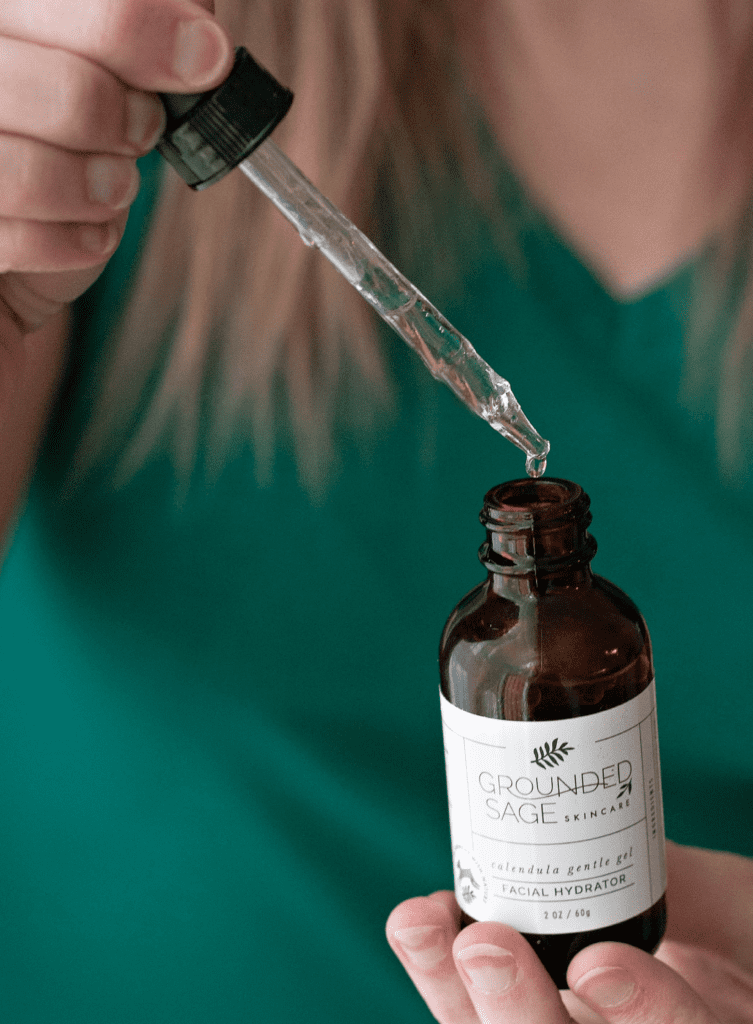 What makes our Calendula Gentle Gel Hydrator awesome:
We've kept this formula ultra-simple to ensure that it's safe for sensitive skin. We even made this hydrator as an alternative for those who are sensitive to aloe (which is the hydrating ingredient in the other hydrators in our lineup), AND YET, it's the most powerful hydrator in our line up!
It's the royal treatment for dehydrated skin.
How do you know if you have dehydrated skin? Here are some of the signs:
Oily Skin – Our skin pumps out more oil to make up for the lack of water! If your skin is oily, hydration is an absolute MUST to slow down the oil slick.
Oily yet dry skin – This often feels like the skin is a bit tight yet it's oily to the touch, or it can show up as skin that's oily yet it also has flaky patches or spots that have skin flaking off – this is especially noticeable after washing your face or applying makeup.
Congestion – Clogged pores, enlarged pores – or pores that appear larger because they have a build up of oil/dirt/debris in them.
Acne – Where congestion, oil, dry skin, or flakes are, acne isn't far behind.
Skin that doesn't feel moisturized… no matter how much moisturizer you use
Skin that absorbs moisturizer quickly yet… still feels like it could use another big helping of moisturizer later in the day (or night)
Your skin doesn't feel plump or appears dull – when our skin is well hydrated, it has a smooth, almost dewy appearance. It looks full (not shallow), supple, and bounces back easily when touched. If your skin doesn't feel smooth, and you've never been inclined to call your skin "beautifully dewy" (lol), there's a good chance it's dehydrated.
Dry and flaky skin can also be a sign of dehydration AND a lack of oil (Moisturizers and plant oil based serums balance the OILS in our skin. Hydrators balance out the WATER part of our skin. If we don't have enough hydration, our skin is dehydrated).
Often, SHINY skin is a sign of dehydrated skin. Especially when there isn't a build up of oil and/or the "shiny" isn't "oily". For example, if you wash your face your skin still seems "shiny", this is a sign that your skin is dehydrated.
Another sign, especially after continuous dehydration is that your skin will show fine lines or tiny lines when you push on it gently with your finger.. or when you make a facial expression – even a little one. And I'm not talking about "crows feet" or wrinkles here. Instead, I'm referring to the actual texture of your skin shows tiny lines when you look closely. Another way to explain this is the visual appearance of the skin being tight (not necessarily the feeling, though that could also be involved).
It's important to know that hydrating internally (i.e. drinking water) is a great way to hydrate your BODY (internal organs and systems) but it's not a great way to hydrate your skin. Yes, your skin needs water from inside as well, there's no doubt about that. BUT to bring your skin back from being dehydrated, a topical hydrator is needed. Drinking a lot of water won't ever give you enough hydration if you've been battling dehydrated skin for a long time
Find out more here!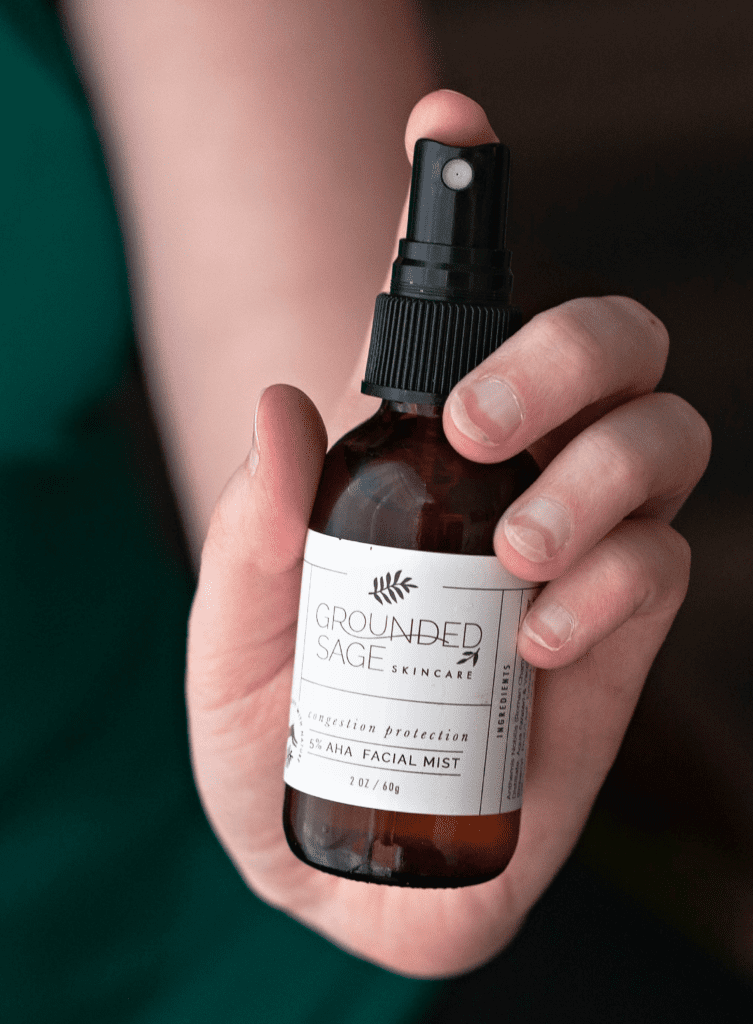 What makes our Congestion Protection Mist so awesome:
Traditional methods like peels and pore strips can temporarily empty your pores, but the long-term damage from these sorts of solutions can lead to premature signs of aging and major irritation. That's where our Congestion Protection comes in. It's made with natural AHA ingredients (aka enzyme exfoliating ingredients) that lift debris and dead skin cells out of pores. They also gently lift off rough, flaky skin cells that are ready to slough off. This gentle purging and lifting action makes sure that we're not lifting TOO much off the surface of our skin. This is important so our lipid (protective) barrier stays intact … other methods don't keep our lipid barrier from being damaged during the "lifting" process. A damaged lipid barrier results in hydration leaking out of our skin at a rapid rate creating dehydrated skin. Dehydrated skin is a whole other can of worms (as I mentioned under the Calendula Gentle Gel Hydrator blurb above).
Getting rid of congestion is super important for your skin to be clear, glowing, and healthy. Ensuring we don't damage our skin while getting rid of congestion is just as important – which is why our Congestion Protection Mist is such a stand out product! It solves a tricky problem without producing any additional issues!
How do you know if "congestion" is an issue for you? Congestion shows up in a lot of different ways including…
clogged pores
pores appearing larger because of buildup in them
blackheads and/or highly visible sebaceous filaments

Blackheads are a combination of oil, dead skin cells and debris that have hardened into a dark "plug". Blackheads are the ones that when extracted almost "ooze" out a wormlike plug. Sebaceous filaments, on the other hand, are much smaller, and everyone has them – they are pin-like dots, usually showing up on your nose. These are the stars of commercials and ads promoting pore strips / nose strips / etc and they are definitely not blackheads!

skin that feels rough or looks dull (even with a balanced routine)
the feeling of a buildup of dead skin cells on the surface of the skin (even with regular exfoliation)
hydrating and/or moisturizing products not absorbing readily
makeup never goes on smoothly, or application looks "rough" or "textured"
bumpy feeling around oily areas of the face (like nose, chin, forehead)
feeling like even a duo exfoliator (scrub + fruit enzymes) doesn't remove all the buildup
feeling like moisturizer "sits" on top of the skin without absorbing
milia
Does any of the above sound like your skin? Then our Congestion Protection Mist might be exactly what your skin needs.
Find out more here!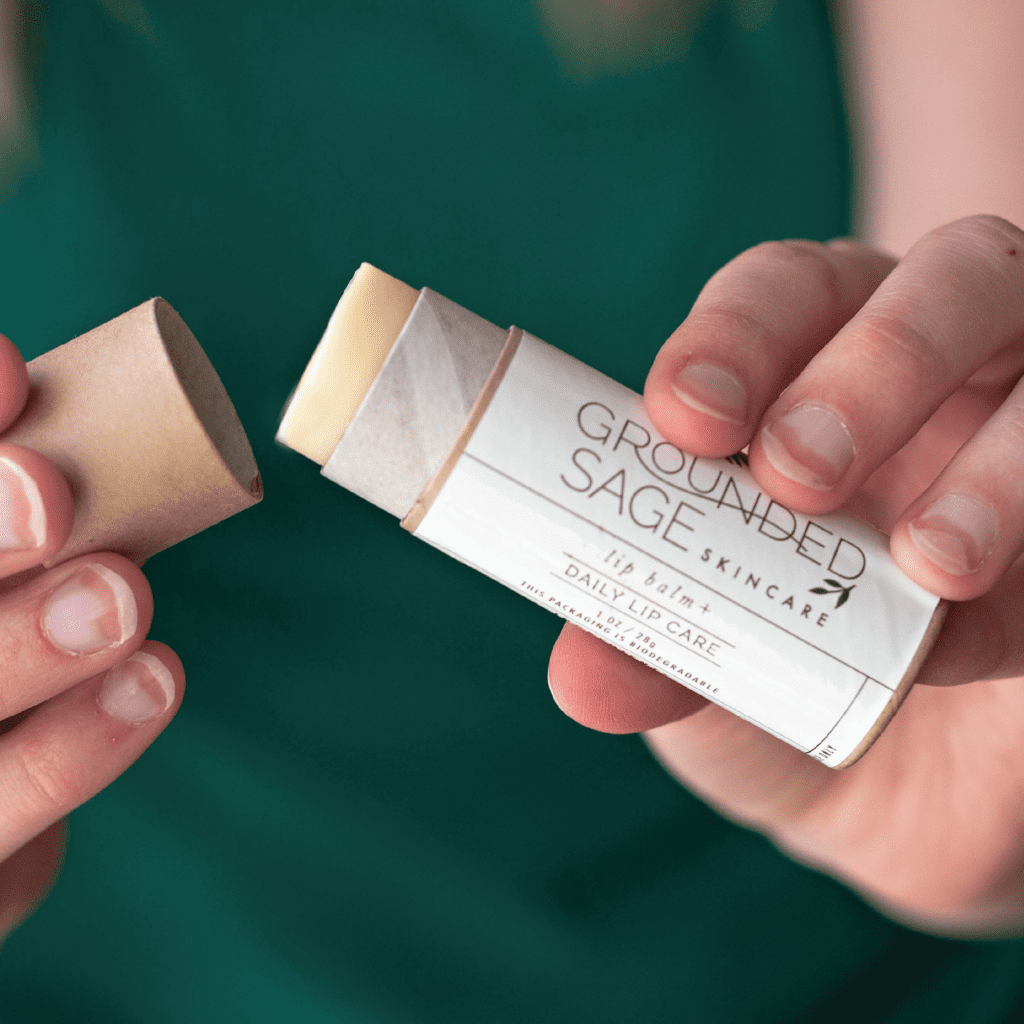 What makes our Lip Balm+ so awesome:
The ultra-soothing ingredients will restore moisture deep below the surface of your skin and provide protection again environmental stresses like wind, dry air and more. This is important year round, but especially so during cold winter months like we're experiencing now!
Not only will this formula keep your lips from getting chapped, cracked, and dry, it can actually bring them BACK to being smooth and soft if winter has done a number on them!
Find out more here!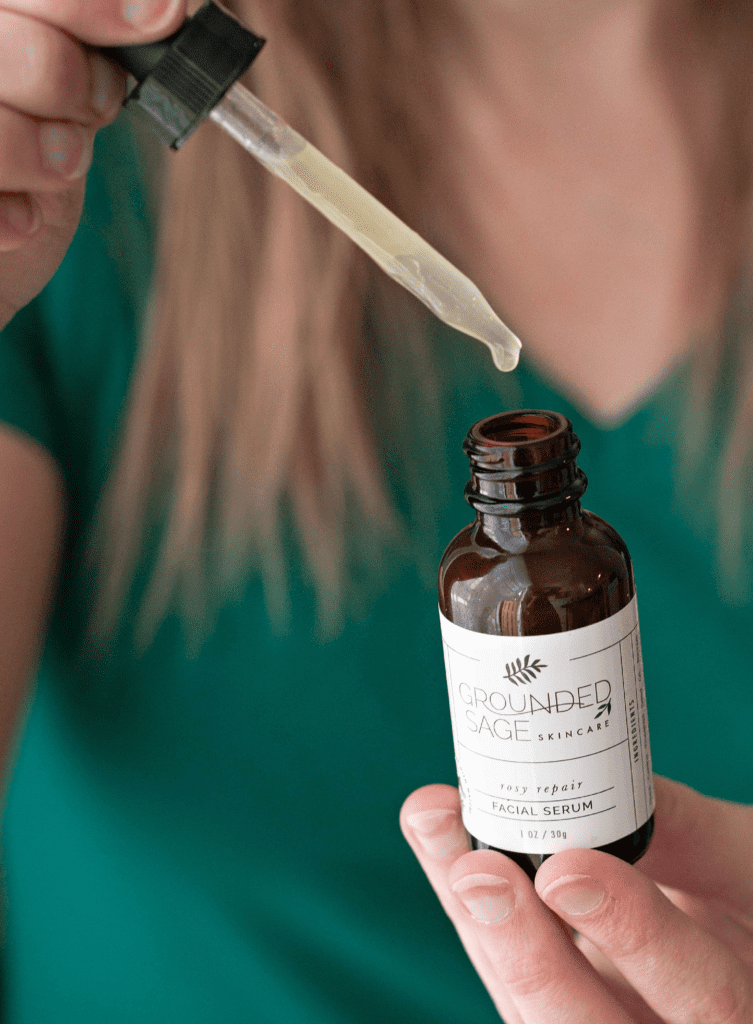 What makes our Rosy Repair Serum so awesome:
One of the biggest challenges for those with skin that's reactive, extra sensitive, red, or showing signs of rosacea is having a damaged or depleted lipid barrier. Our lipid barrier is made up of, you guess it, lipids – in other words, natural protective oils. If these lipids have been depleted or damaged, we can restore the lipid barrier by providing the skin with lipids that are similar to our natural ones. That's where our serums come in. Our serums are actually blends of plant oils (plant-based lipids), and each serum is a different cocktail of lipids. Each cocktail focuses on specific concerns and rebuilding the lipid barrier of specific types of skin! In this case, the Rosy Repair Serum has a blend of complexion soothing properties to bring down irritation, inflammation, and redness.
Tell me more about my lipid barrier…

Your lipid barrier is repaired topically with plant lipids – aka plant oils. This is the reason why there's no shortage of plant-based oils in Grounded Sage products.
Your lipid barrier keeps hydration INSIDE your skin – which is why we apply our hydrators first, then layer on plant oil-based products like serums and moisturizers. If hydration isn't kept inside your skin, dehydration happens (which you know is bad news! Scroll up and read about dehydration under the Calendula Gentle Gel Hydrator blurb above).
Our lipid barrier can be damaged or depleted in a number of ways and for a number of reasons but the most common reasons we see is: over cleansing, using products with stripping ingredients (even natural products can be stripping! And one of the worst offenders for this is cleaners – make sure your cleanser is well formulated, is right for your skin, and you're using it correctly!), over exfoliating, washing with hot water, exposing your skin to ingredients that aren't lipid friendly (many toners and masks can fall under this category), or failing to protect your skin from the elements. Genetics also play a role so some radiant rebels will always be prone to weak lipid barriers if they don't take proactive actions (I'm definitely in that boat!).
Being good to your lipid barrier doesn't mean your skin will get oiler or you have to worry about walking around feeling oily! Being good to your lipid barrier actually will help tell your skin to STOP overproducing oil if that's currently a problem for you. Check out what VA Karla (who's prone to oily skin) has learned about this over the years here.
It's not hard to see why keeping your lipid barrier intact is so important! Serums can jump-start the rebuilding process as well as keep your lipid barrier from depleting.
Find out more here!

So there you have it, 5 awesome products for busting the winter blues! Which products are speaking to you?
Have a wonderfully radiant day lovely!


Pin this article for later: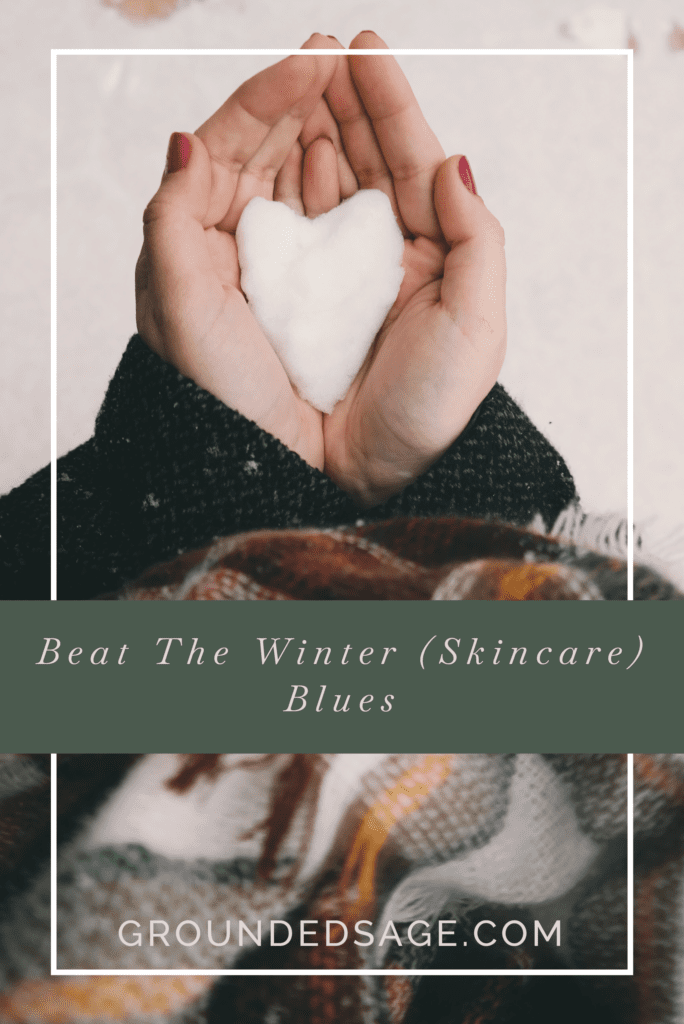 SaveSave