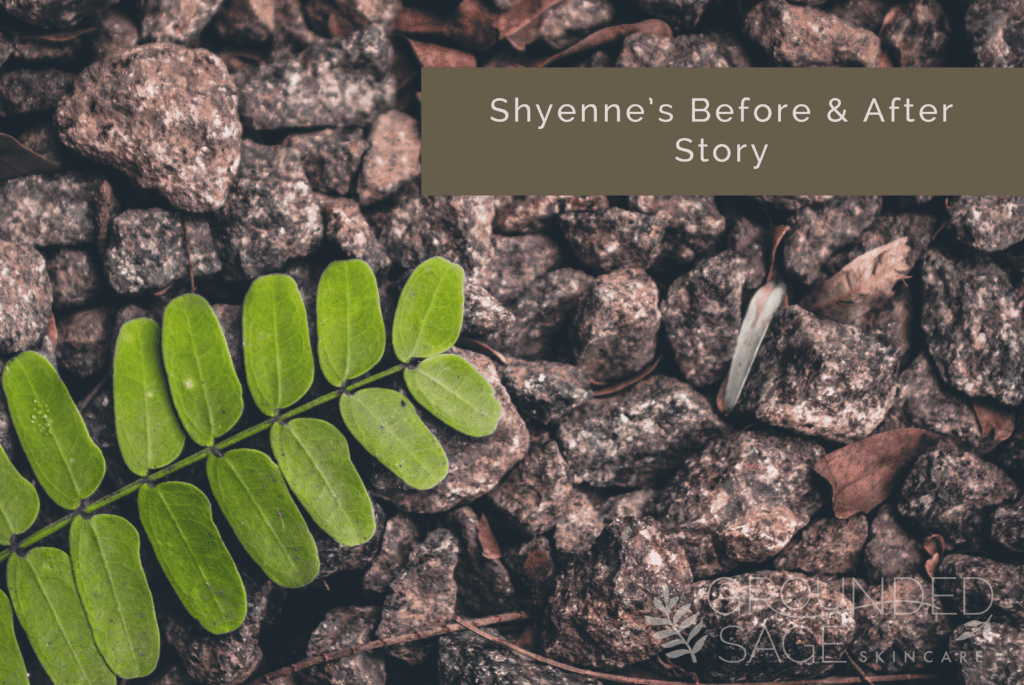 I've seen so many people talk about getting frustrated with your skin and the healing process, and thought it would be a good opportunity to share my story. I took these "before" pictures 2 years ago before I took the Roadmap to Radiance Workshop with Grounded Sage Skincare on how to treat your skin from the inside and out. It took a long time to determine my underlying factors, address my stressful, unhealthy lifestyle, and learn what my skin was trying to tell me.
However, I now feel that I am in a place where I have a healthy relationship with my skin and am able to cope with seasonal changes, stress, and whatever else life throws at me. I still get occasional hormonal flare-ups or inflammation if I indulge in some dairy, but otherwise, my skin is pretty happy most of the time.
(Psst- The "after" pictures with my long hair are also without any makeup.)
Basically, it takes a lot of time and lifestyle changes to address most skin concerns but it's 100% worth it! My entire life is so much healthier and more balanced, and that all started with a desire to clear up my skin. So hopefully this helps, and please give the gentle approach a chance. It is so amazing to finally have a healthy skin relationship and I am so thankful to Jamie and the team for leading me on this journey.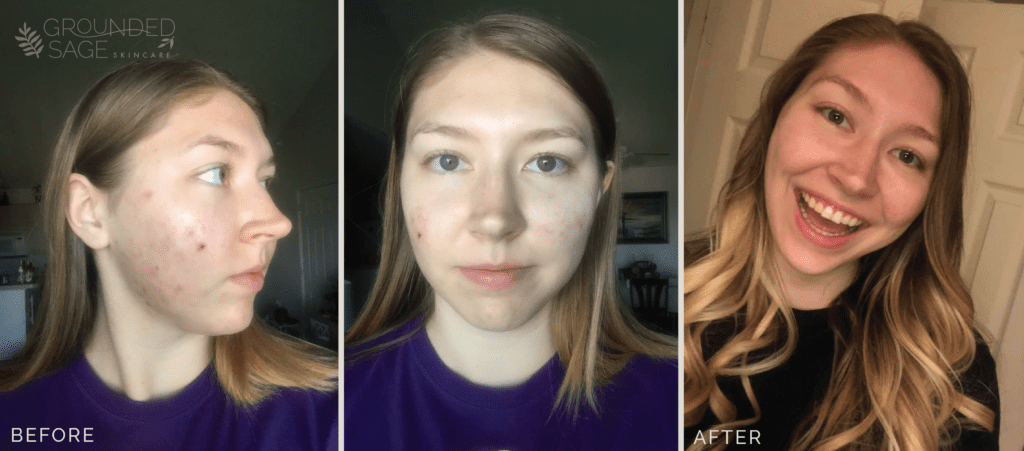 Shyenne's Skincare Routine
Prior to taking the workshop, Shyenne used a bunch of stripping/clogging ingredients in my routine. At the time of the "before" photo, this was her routine:
AM Routine:
PM Routine:
Weekly Routine:
Her current routine is still very similar with some adjustments she was able to recognize her skin needed. Her AM routine has remained the same except she now opts for the Mineral Foundation instead of the Nature's Veil CC Cream. As for her PM routine, Shyenne now uses the Patchouli Facial Moisturizer instead of the Raw Radiance Facial Moisturizer and has started to include the Balance Serum when her skin is in need of some extra TLC. She still uses the Acne & Oil Balancing Mask on a weekly basis but also includes the Quick Calm Calendula & Pink Clay Mask if she notices an increase in inflammation in her skin.

Internal acne contributors Shyenne was able to pinpoint
Shyenne contributes roughly 85% of her acne challenges to internal factors. Through the workshop she was able to determine the following needed addressing:

Thanks to Shyenne for sharing her story with us. Have a transformation story like Shyenne's that you'd like us to know about? CLICK HERE. Perhaps you'd like to read more before and after stories? CLICK HERE.
Not sure where to start when it comes to your skin? Take our FREE SKIN ASSESSMENT
With love & radiance,


Pin this article for later: