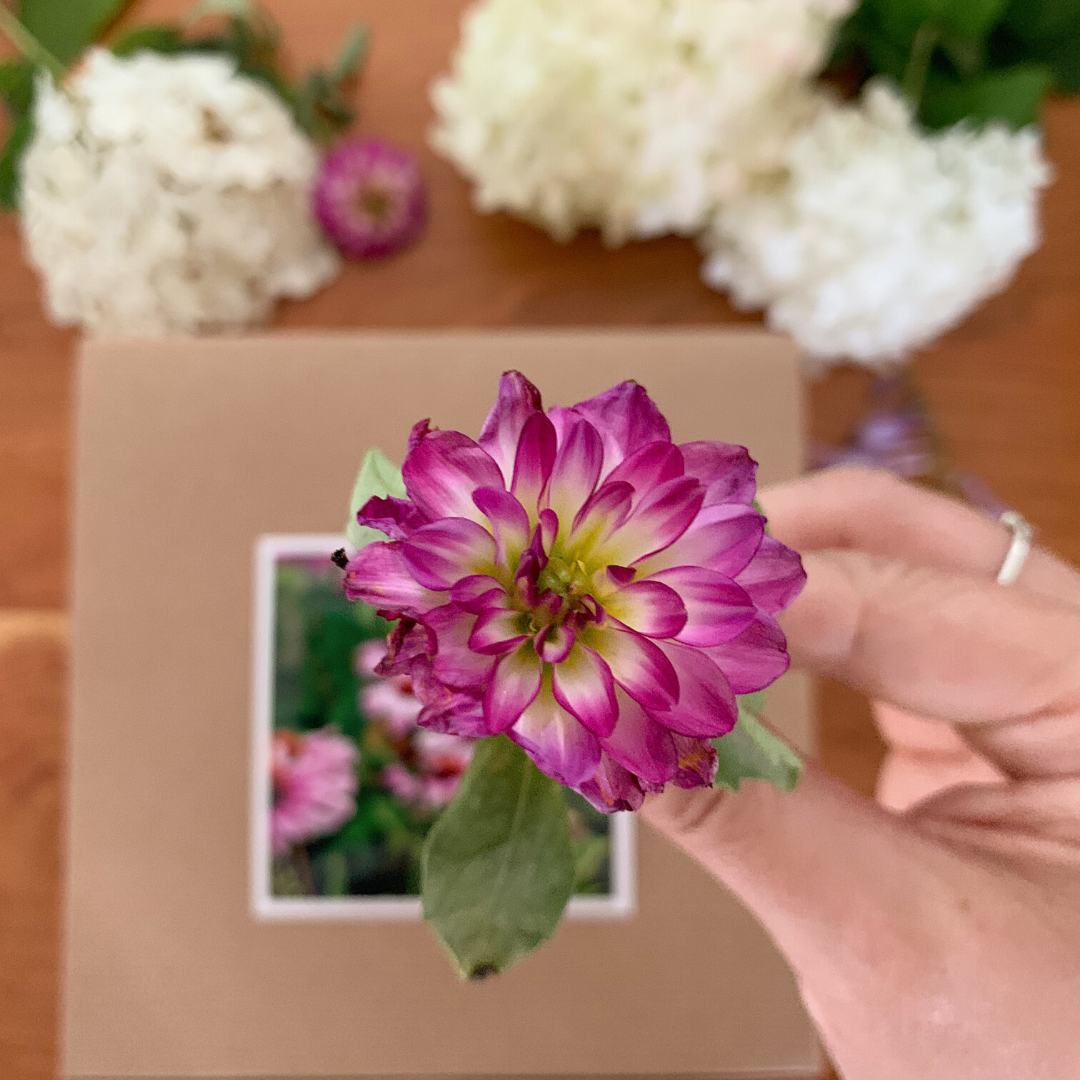 One of the places I love to hang out on the internet is in our Radiant Rebel Facebook Group.
It's a place for community, for support, for fun.
It's also a safe place for exploring the ins and outs of rebuilding a positive relationship with our skin.
Recently, one of our radiant rebel group members, Amy, shared a snapshot from her skincare + self-care journey.
I believe it's a snapshot that many of us can relate to, so I asked her permission to reshare here on the Grounded Sage Blog.
Amy, a desert marigold skin type, graciously said yes to me resharing her post, which you'll find below.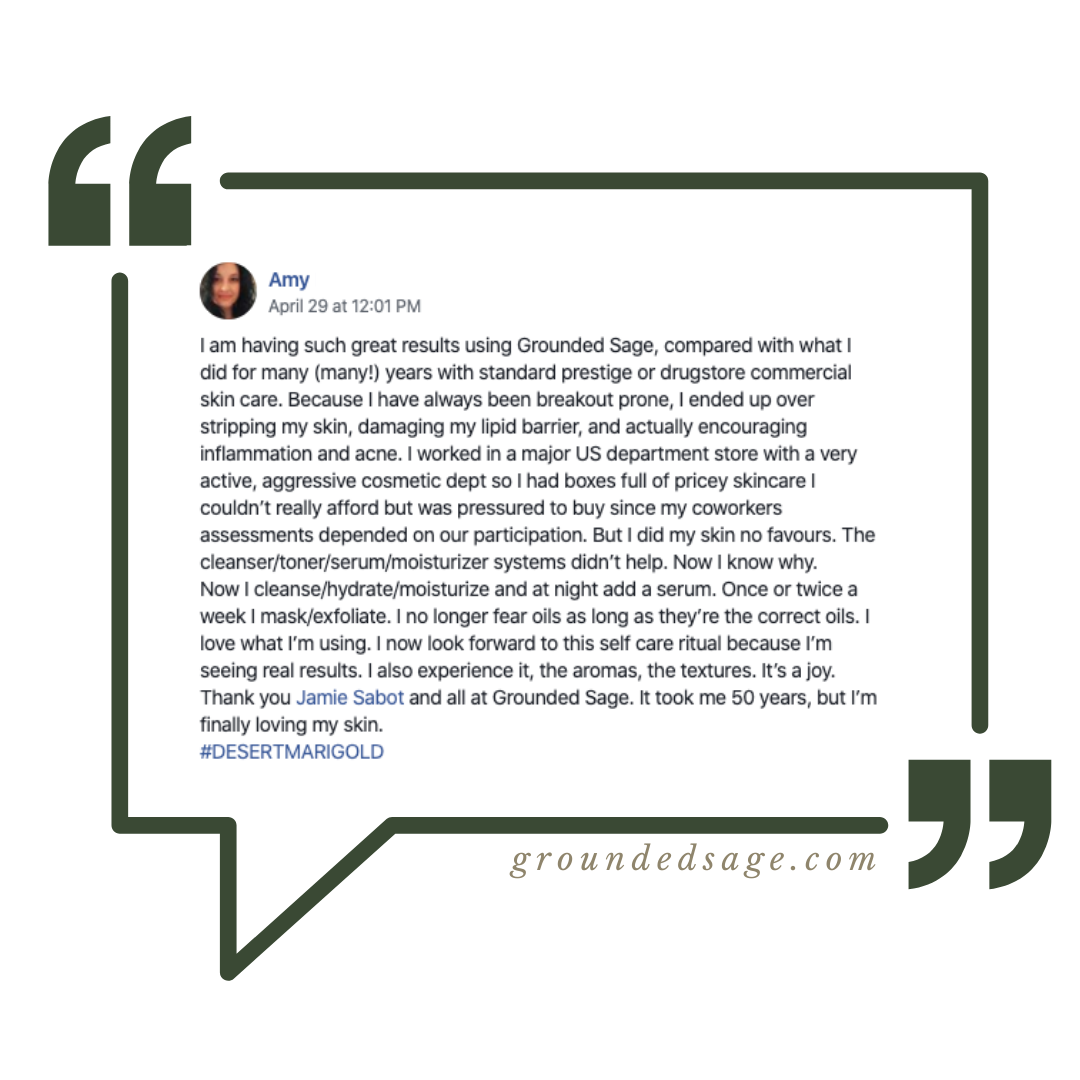 I am having such great results using Grounded Sage, compared with what I did for many (many!) years with standard prestige or drugstore commercial skincare.
Because I have always been breakout-prone, I ended up over stripping my skin, damaging my lipid barrier, and actually encouraging inflammation and acne.
I worked in a major US department store with a very active, aggressive cosmetic dept, so I had boxes full of pricey skincare I couldn't really afford but was pressured to buy since my coworkers assessments depended on our participation.
But I did my skin no favours.
The cleanser/toner/serum/moisturizer systems didn't help.
Now I know why.
Now I cleanse/hydrate/moisturize and at night add a serum.
Once or twice a week, I mask/exfoliate.
I no longer fear oils as long as they're the correct oils.
I love what I'm using.
I now look forward to this self-care ritual because I'm seeing real results.
I also experience it, the aromas, the textures. It's a joy.
Thank you, Jamie Sabot and all at Grounded Sage.
It took me 50 years, but I'm finally loving my skin.
– Amy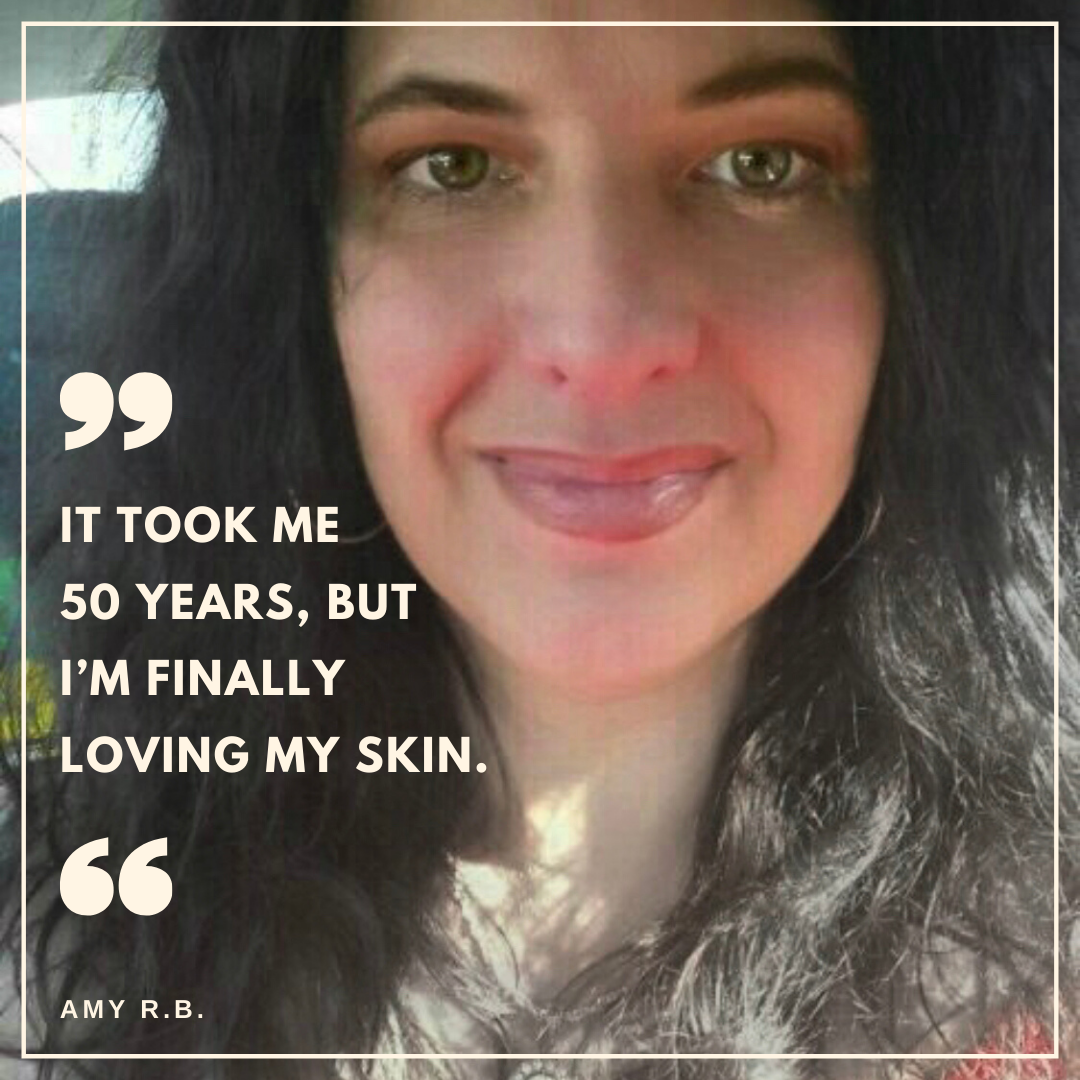 If you'd like to connect with our radiant rebel community (including with Amy – perhaps you'd love to know what skincare routine she's using right now?) on facebook, click here.
Have a story you'd like to share? Connect with me here.
Want to read some before and after stories? You'll find them here.
Finally, if you'd like to get started on your skincare journey, hop over to this page.
Lots of love, light and lavender,