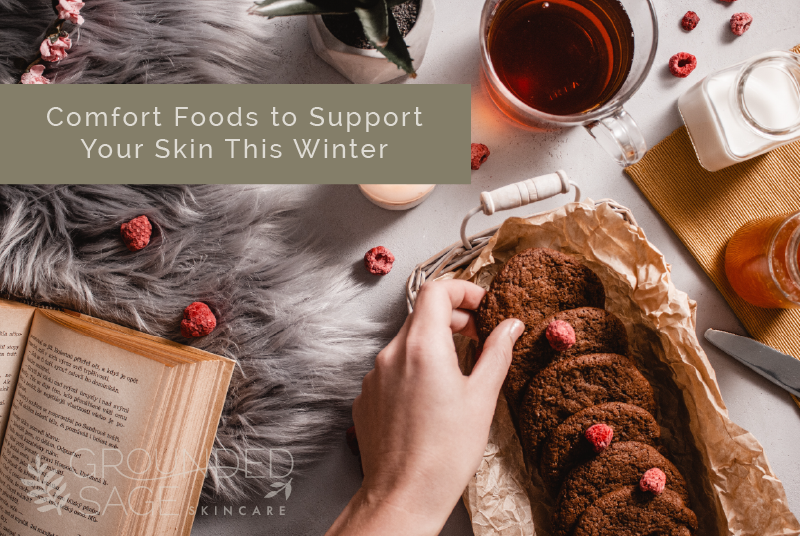 Supporting our skin happens in two ways: internally and externally.
Around here we typically talk about the external factors – like protective, nourishing skincare – but today we're talking about feeding your skin from the inside out.
Everyone loves comfort food – there's no doubt about that – but what's really magically is when comfort food is healthy and delicious! And let's be honest, sometimes we need to know that we're nourishing your bodies with good food (especially after too much time on the sugar rollercoaster that often comes along with holiday gatherings).
Over the years I've built up my own collection of "feel good" recipes that nourish my body but I wanted to hear from others about what makes them feel great when winter starts to get a bit old and dreary.
Below you'll find a mini collection of recipes from two experts on nourishing ourselves from the inside out. I know both of these gals personally and always jump at the chance to share good food with them!
Enter your email address below to get this curated mini collection of winter food recipes sent straight to your inbox. The best part of this collection is that each recipe supports our skin while filling our bellies with feel-good food!

Pin this article for later: