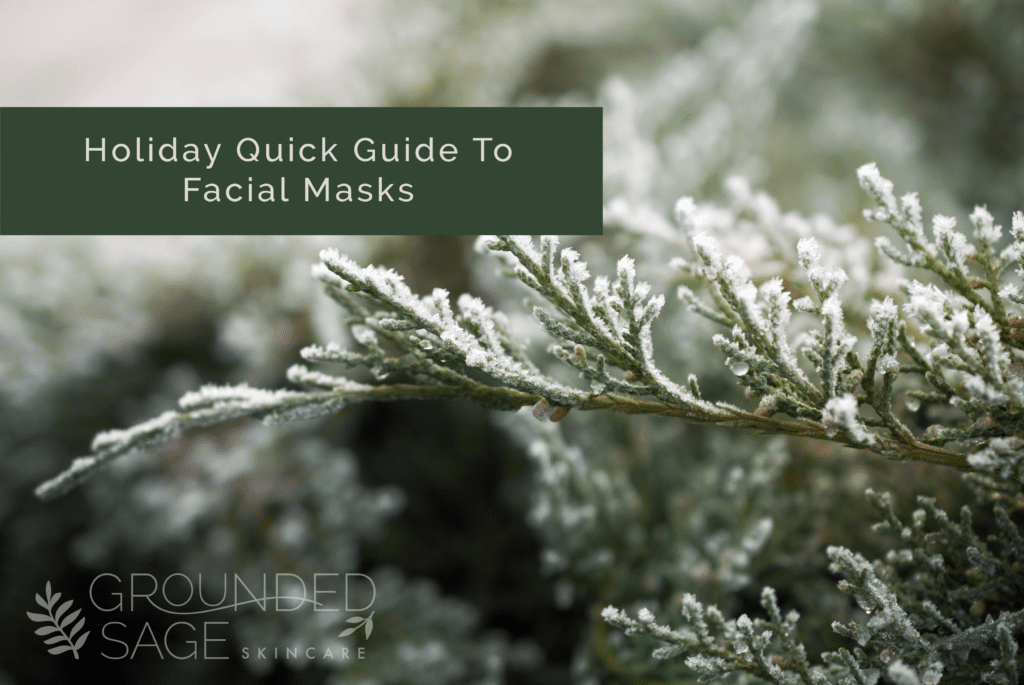 We love trying to find new ways we can help make life easier. One of the most complicated (and sometimes frustrating) parts of life is holiday shopping. The long lines, nosy crowds, tricky-to-buy-for folks- there's already enough challenges to overcome. If doing a little Grounded Sage shopping is on your list, then we've put together a series of quick guides to help make your purchasing smooth sailing.
Up this week: Face Masks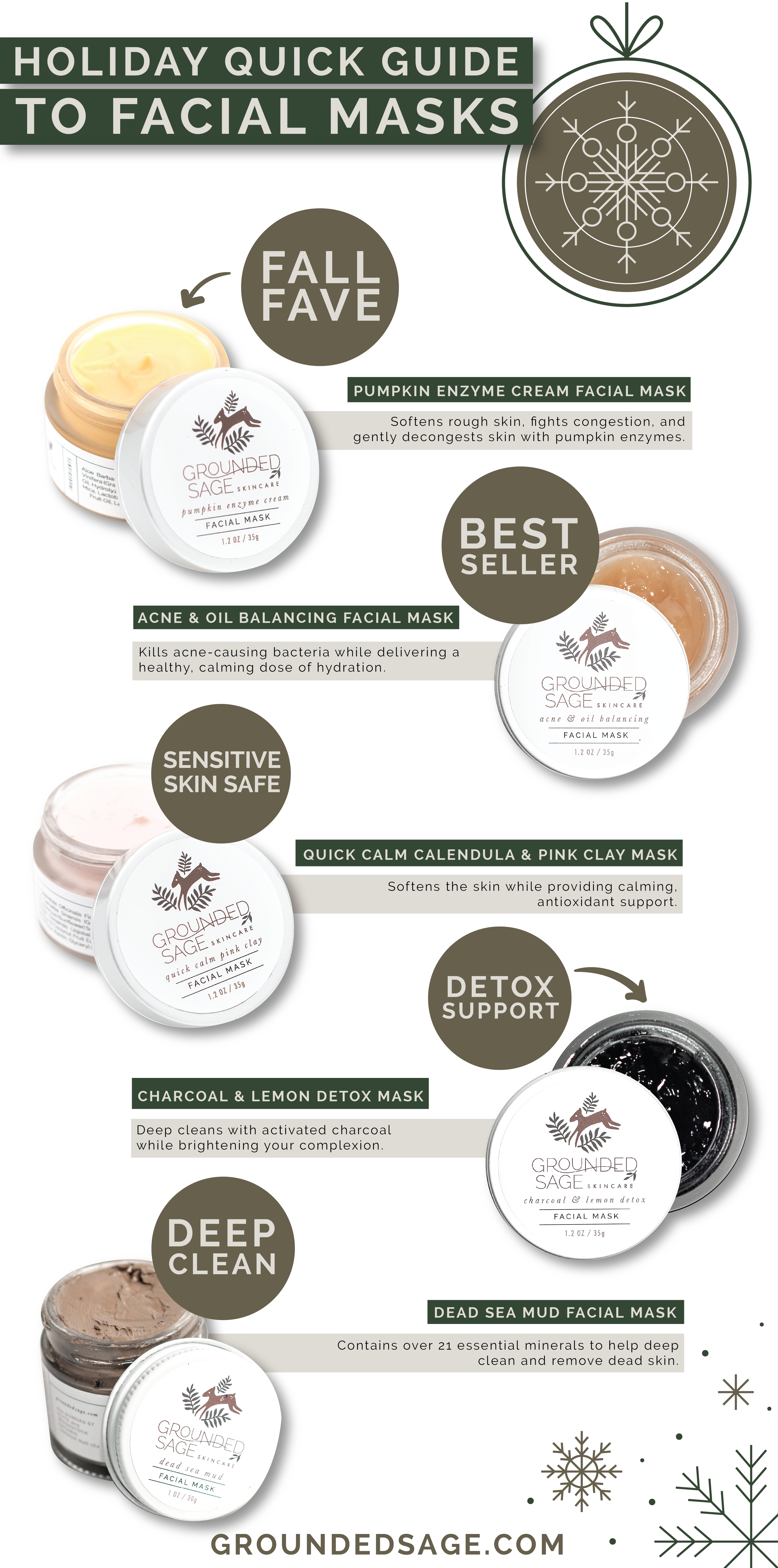 Products in this Quick Guides
(click the name to be taken directly to the product listing)
Pumpkin Enzyme Cream Facial Mask
Softens rough skin, fights congestion, and gentle decongests skin with pumpkin enzymes
Acne & Oil Balancing Facial Mask
Kills acne-causing bacteria while delivering a healthy, calming dose of hydration
Quick Calm Calendula & Pink Clay Facial Mask
Softens skin while providing calming, antioxidant support
Deep cleans with activated charcoal while brightening your complexion
Contains over 21 essential minerals to help deep clean and remove dead skin cells.

Hopefully, this helps you make some quick picks so you can cross a few people off your shopping list. If you're looking for other skincare items, stay tuned. In the last instalment of our holiday quick guides, we're talking about serums! We also covered facial cleansers,  hydrators and moisturizers in our first few posts of this series if you missed them.
Until next time,