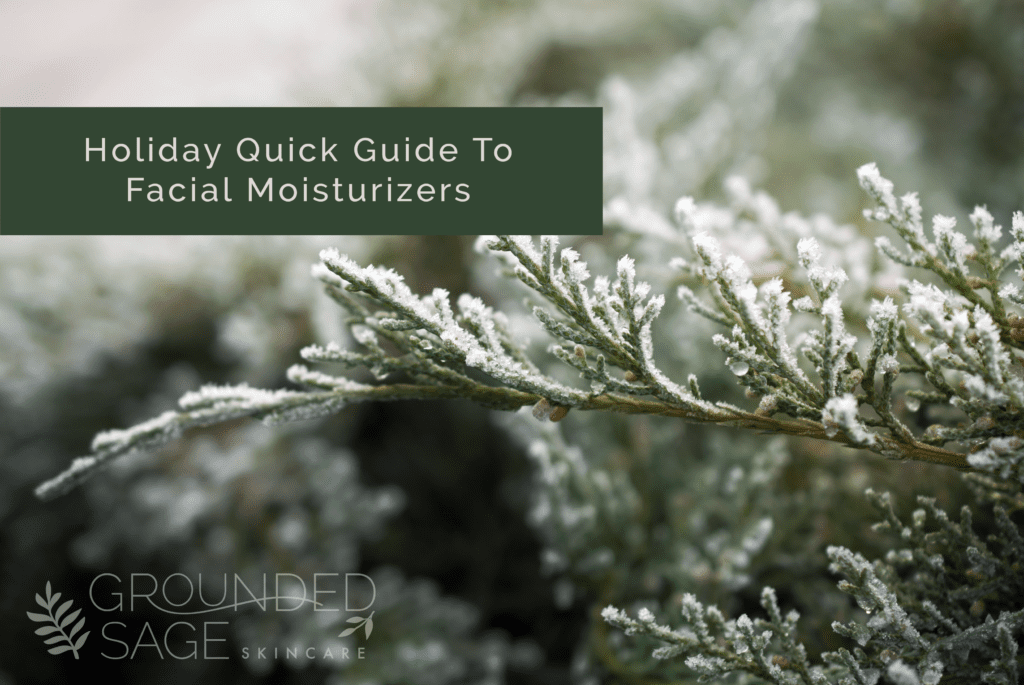 We love trying to find new ways we can help make life easier. One of the most complicated (and sometimes frustrating) parts of life is holiday shopping. The long lines, nosy crowds, tricky-to-buy-for folks- there's already enough challenges to overcome. If doing a little Grounded Sage shopping is on your list, then we've put together a series of quick guides to help make your purchasing smooth sailing.
Up this week: Moisturizers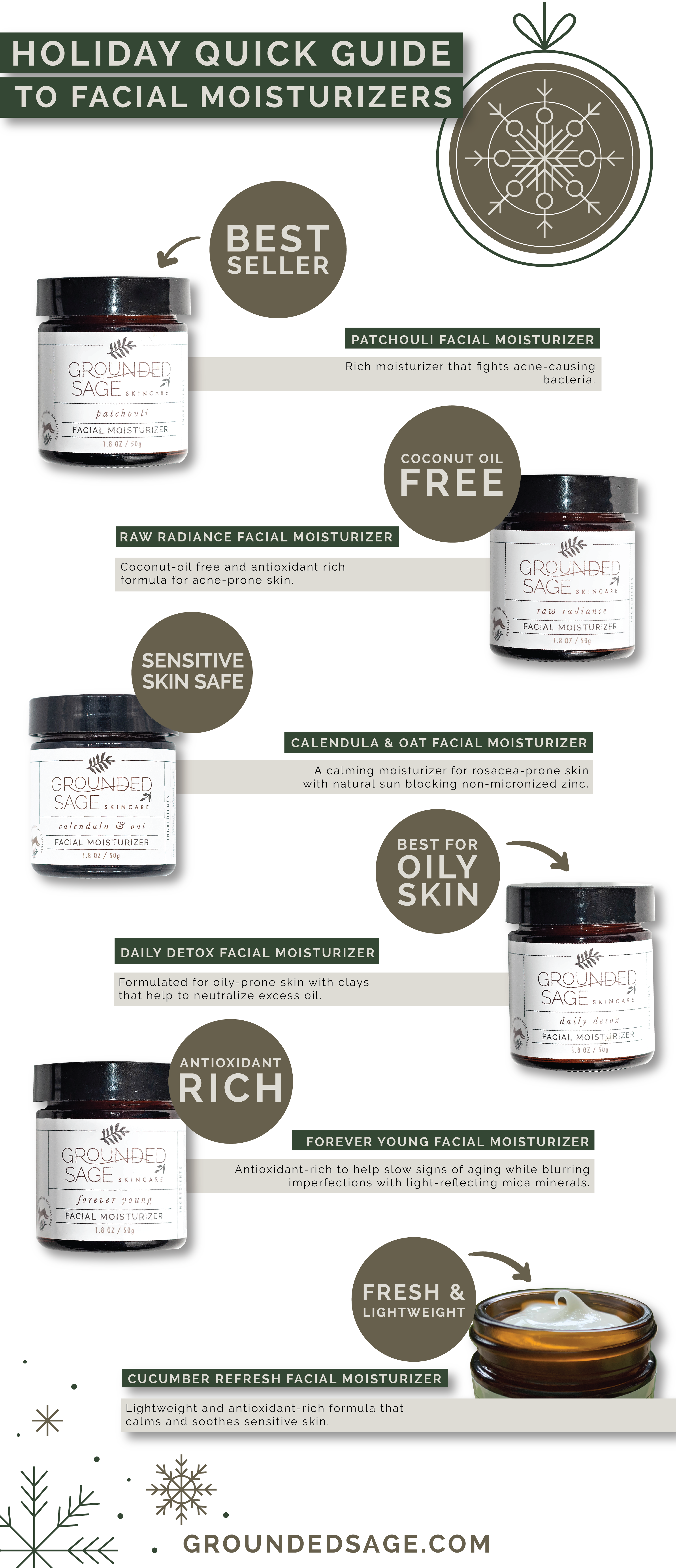 Products in this Quick Guides
(click the name to be taken directly to the product listing)
Our best selling moisturizer
A rich moisturizer that fights acne-causing bacteria
Soothing patchouli that clarifies and calms stressed skin
Amazing for dry and combo skin
Raw Radiance Facial Moisturizer
Our coconut oil free antioxidant-rich moisturizer
Fights acne-causing bacteria and balances acne-prone skin
Amazing for combo and oily skin
Calendula & Oat Facial Moisturizer
For ultra-sensitive skin
A calming moisturizer for rosacea-prone skin
Contains natural sun-blocking non-micronized zinc
Amazing for combo and oily skin
Daily Detox Facial Moisturizer
Our best oil balancing moisturizer
Formulated for oily prone skin with clays that help to neutralize excess oil
The best moisturizer for nourishing the t-zone while controlling excess oil
Amazing for oily skin
Forever Young Facial Moisturizer
Our "facial smoothie" blend that's packed with antioxidant-rich plant-based ingredients
Help support mature skin
Our anti-pollution moisturizer that fortifies skin against environmental stresses and pollution.
Blurs imperfections with light-reflecting subtle mica minerals
Amazing for mature, depleted, or stressed skin
Cucumber Refresh Facial Moisturizer
Lightweight and fresh!
An antioxidant-rich formula that calms and soothes sensitive skin
Amazing for oily, combo and dry skin

Hopefully, this helps you make some quick picks so you can cross a few people off your shopping list. If you're looking for other skincare items, stay tuned. In the next instalment of our holiday quick guides, we're talking about face masks! We also covered facial cleansers and hydrators in our first few posts of this series if you missed them.
Until next time,