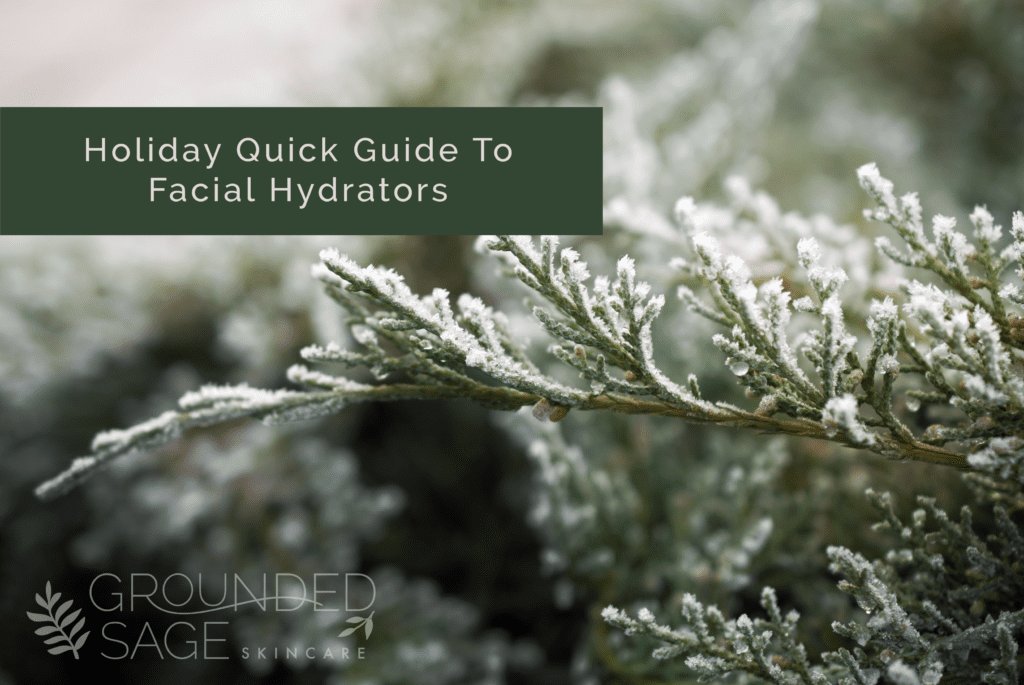 We love trying to find new ways we can help make life easier. One of the most complicated (and sometimes frustrating) parts of life is holiday shopping. The long lines, nosy crowds, tricky-to-buy-for folks- there's already enough challenges to overcome. If doing a little Grounded Sage shopping is on your list, then we've put together a series of quick guides to help make your purchasing smooth sailing.
Up this week: Hydrators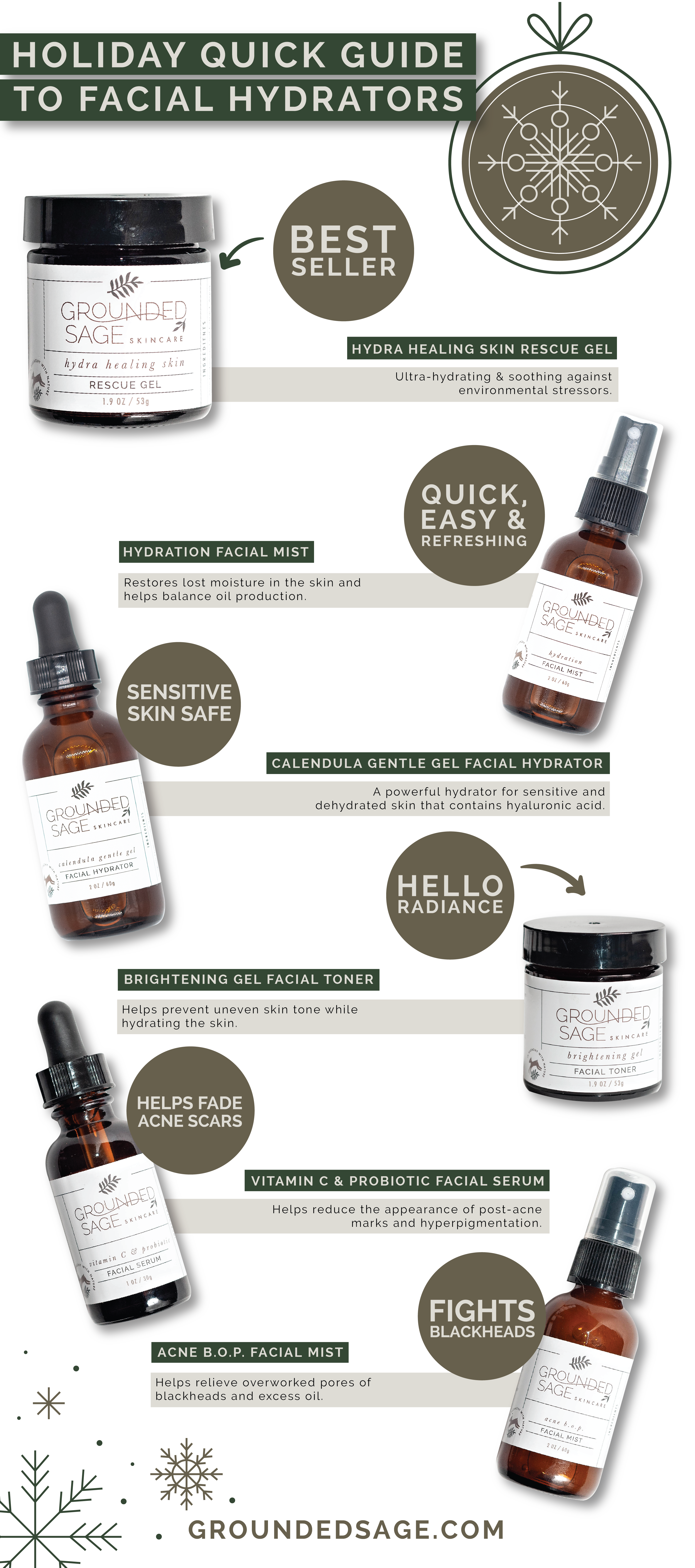 Hydrate Your Skin This Winter
Products in this Quick Guides
(click the name to be taken directly to the product listing)
🎄Ultra-hydrating & soothing against environmental stressors
🎄Our best selling hydrator
🎄Good for all skin types
🎄Quick, easy, and refreshing
🎄Restores lost moisture in the skin
🎄Helps balance oil production
🎄Good for all skin types (though especially great for oily skin)
Calendula Gentle Gel Facial Hydrator
🎄For super sensitive skin
🎄For dehydrated skin
🎄Lightweight, easy glide liquid hydrator
🎄Helps prevent uneven skin tone while hydrating the skin
🎄Contains Vitamin C
🎄Great for acne-prone skin types (especially combo skin)
Vitamin C & Probiotic Facial Serum
🎄 Helps fade acne scars and uneven skin tone
🎄 Helps reduce the appearance of post-acne marks and hyperpigmentation
🎄Anti-pollution skincare solution
🎄Great for acne-prone skin types (including oily/combo/dry)
🎄Fights blackheads
🎄Helps relieve overworked pores of blackheads and excess oil
🎄Great for oily skin

Hopefully, this helps you make some quick picks so you can cross a few people off your shopping list. If you're looking for other skincare items, stay tuned. In the next instalment of our holiday quick guides, we're talking about moisturizers! We also covered facial cleansers in our first post of this series if you missed it.
Until next time,