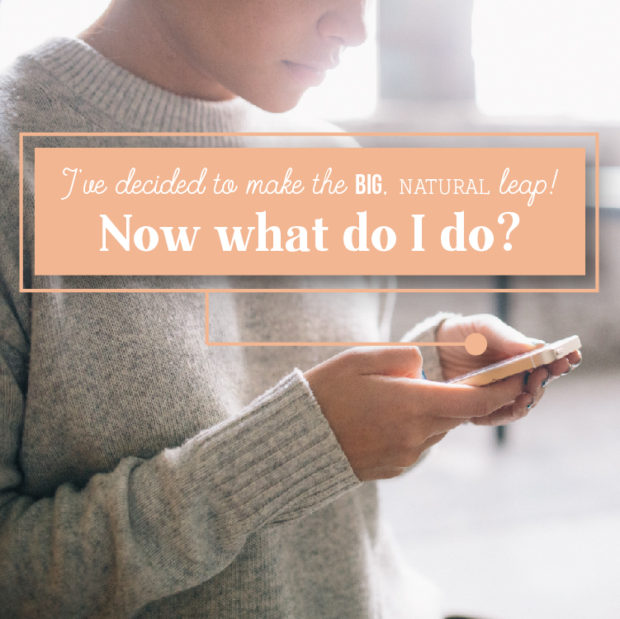 You've made the decision to switch things up. You're finally ready to make the jump into using green beauty skincare (and likely looking to naturalize other areas of your life too), but what now? .
All we have to say is – YIPPIE- Welcome aboard… and breath!
We know how overwhelming it can be to create an upheaval in your cupboards, but we can also tell you that it doesn't have to be an overnight process (unless that's what you want of course), and you don't have to do it alone. As seasoned vets at the natural game, the Batty's Bath team is here to support you through the process.
Let's start by chatting about what we mean when we're referring to toxic products!
Essentially, do the products you're currently using contain ingredients harmful to your body? Whether they cause hormonal imbalances, are carcinogenic (cancer-causing) or pore clogging, these kinds of ingredients do more harm than good. The longer they're used the more damage they leave in their wake, but it's never too late to make a change!
It will take time to get to know what each of those crazy names on a label means, but you'll be surprised how quickly you'll learn your way around an ingredients list with a little know how.
Here are a few places to get you started:
The most commonly referred to list of 'bad-for-you' ingredients is called the Dirty Dozen. HERE is a great guide by the David Suzuki Foundation, to help you learn to identify these ingredients on labels
In addition to the dirty dozen, you'll want to avoid the following

Benzoyl Peroxide
Salicylic Acid
Alcohols
Products containing plastic scrubby beads
Another great tool to use when out-and-about is the EWG Skin Deep Database. It makes searching products really simple and provides you with a safety rating that helps you feel confident in your decisions. You'll want to aim for products with a rating of 1 – 3 (the lower the better)
If you regularly experience breakouts (or have started to experience them after trying a new product), take your product check-up one step further and use this handy flowchart to see if the product(s) you're using may be the cause of your breakouts.
What next?
Now- the products you've got all seem to pass the test, but your next task is to determine if you've got a balanced routine that includes all four major steps: cleanse/exfoliate/ hydrate/moisturize.
Each one of these steps is crucial to maintaining healthy and balanced skin. We also recommend a weekly booster or two to take your routine to the next level. These can be masks, serums, mists, etc.
If you've discovered that your routine is missing one or more of the above steps, you're in luck. We have three very simple quizzes to help you determine which products are best suited for your skin's needs
There are also some handy tips for picking a booster on our Routine Builder Worksheet!
On the other hand, if you've now found your cupboards are completely void of any products or you've just simply decided to start with a clean slate, we've got an awesome solution for you. We make the process super simple with our Detox Challenge Approved Skincare Kits and we even have a 30-Day Detox Challenge!
Sign up to join the challenge HERE!
Once subscribed, you'll receive an email that directs you through your next steps. Be sure to join the Radiant Rebel Facebook Group too. You'll be going through the actual detox process (step-by-step) with the entire Batty's Bath team and other Radiant Rebels who are facing/have faced the same challenges as you! When we're done, you'll be left with a clean skin slate where real healing can begin. You'll be free of toxins, build-up, and congestion.
You've taken a huge step in setting your skin up for success. We're so excited for you and this new journey you're on. Just remember- you got this!
With Love & Radiance,