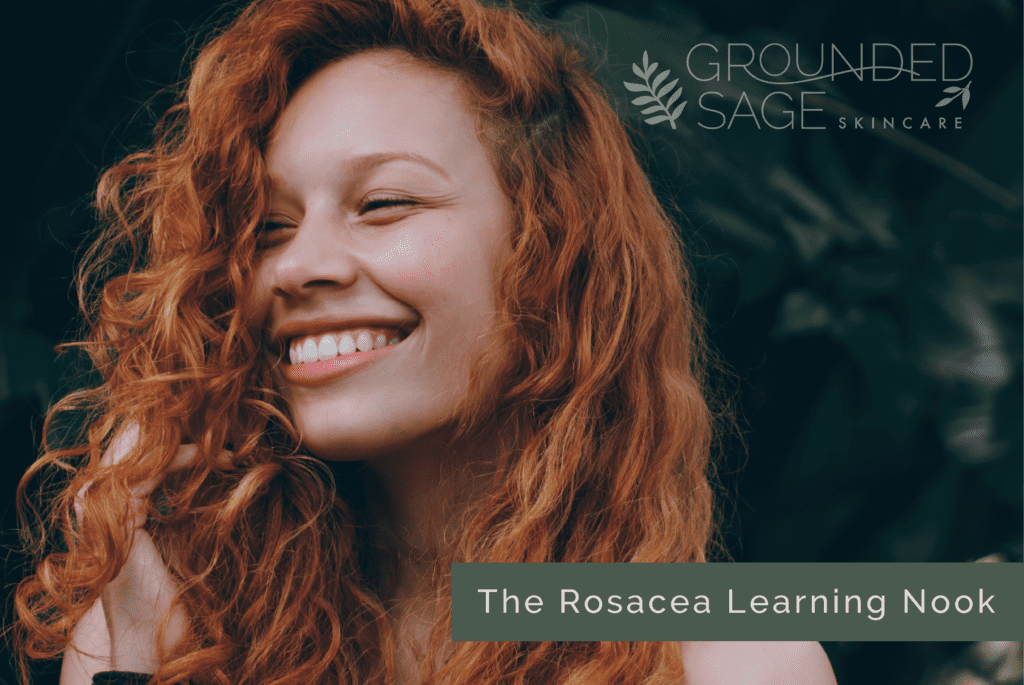 Rosacea is a frustrating skin condition that begins subtly, with the intermittent appearance of redness along the cheeks and nose. If left untreated, rosacea almost always worsens.
P.S. We update this blog regularly to ensure the most up-to-date resources are available. Be sure to bookmark for future reference as you're working through your skincare journey.

Symptoms of rosacea:
Red flushing over the cheeks and nose
Consistent, though random, and often extreme skin sensitivity
Acne-like bumps (but the bumps are not acne)
Flaky skin, sometimes accompanied by oily skin
Visible tiny blood vessels that may become more noticeable over time
Other concerns, which can still be present: dry skin, wrinkles, sun damage, and skin discolouration
Almost anyone can get rosacea, but those affected most often are lighter skinned women. Men are less likely to have rosacea, but when they do, they have more noticeable problems, including swollen bumps along the nose called rhinophyma.

What to avoid if you have rosacea
If you have rosacea, it is critical that you eliminate anything that could increase inflammation (and therefore increase redness) such as the following:
Harsh cleansers such as "beauty bars" that contain detergents (find out how to identify these on product labels here)
Drying liquid or lotion cleansers (again, that contain detergents)
Toners with alcohol and fragrance (more info here)
Abrasive scrubs
Rough washcloths
At-home facial peels
Topical vitamin C and citrus oils

Soothing Your Rosacea + Learn More