Wondering if You have Rosacea?
Rosacea is a frustrating skin condition that begins subtly, with the intermittent appearance of redness along the cheeks and nose. If left untreated, rosacea almost always worsens.

Here are the signs to look for:
Red flushing over the cheeks and nose
Consistent, though random, and often extreme skin sensitivity
Acne-like bumps (but the bumps are not acne)
Flakey skin, sometimes accompanied by oily skin
Visible tiny blood vessels that may become more noticeable over time
Other concerns, which can still be present: dry skin, wrinkles, sun damage, and skin discolorations
Almost anyone can get rosacea, but those affected most often are lighter skinned women. Men are less likely to have rosacea, but when they do, they have more noticeable problems, including swollen bumps along the nose called rhinophyma.

What causes rosacea?
Although the exact cause of rosacea is unknown, various theories about the disorder's origin have evolved over the years.
Facial blood vessels dilate too easily, and the increased blood near the skin surface makes the skin appear red and flushed.
Various things — called trigger factors — can increase this redness response.
Acne-like bumps appear, often in the redder area of the central face. This may be due to factors related to blood flow, skin bacteria, microscopic skin mites (Demodex), irritation of follicles, sun damage of the connective tissue under the skin, an abnormal immune or inflammatory response, or psychological factors.
None of these possibilities has been proven, although potential inflammatory pathways have been identified in recent ongoing research — including an immune response triggered by a type of antimicrobial protein known as cathelicidin.
A recent study also found that certain bacteria present on otherwise harmless Demodex mites could prompt an inflammatory response in rosacea patients.

What You Should Eliminate from Your Skincare Routine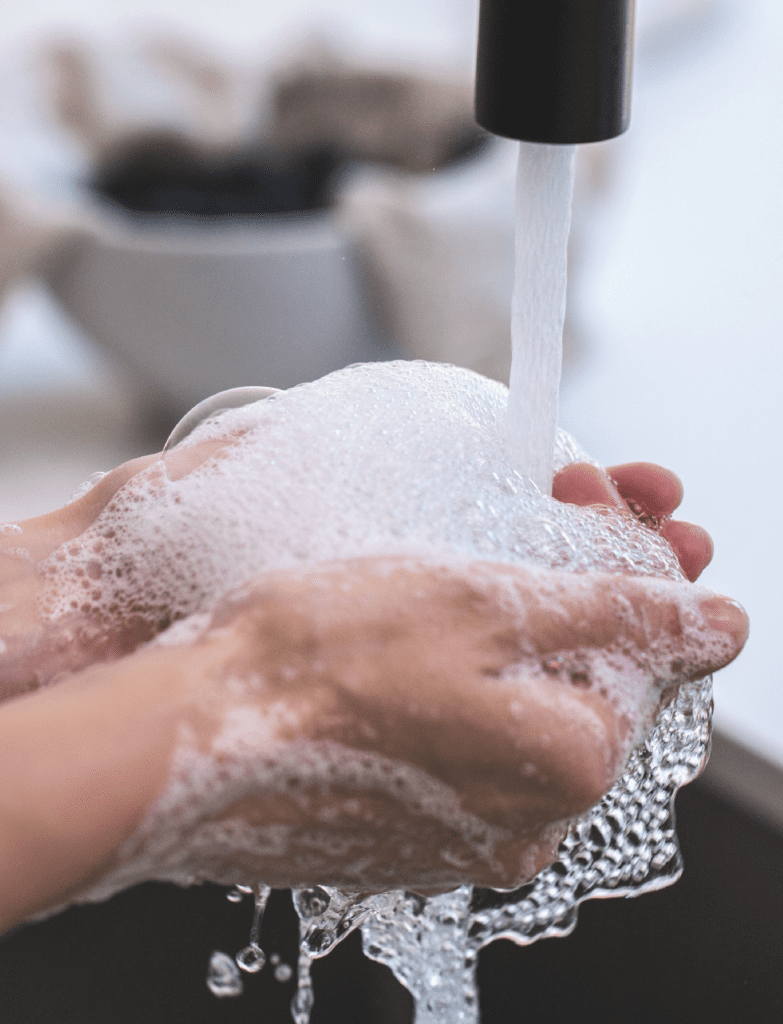 If you have rosacea, it is critical that you eliminate the parts of your normal skincare routine that increase inflammation, and make skin redder, such as the following:
Harsh cleansers such as "beauty bars" that contain detergents
Drying liquid or lotion cleansers (again, that contain detergents)
Toners with alcohol and fragrance
Abrasive scrubs
Rough washcloths
At-home facial peels
Using too many products at the same time
Topical vitamin C and citrus oils

Rosacea can be one of the trickiest skin conditions to overcome. Now that you know the basics, hopefully, you're feeling a little less confused and a little more optimistic about your journey.
Until next time,

Not sure if it's rosacea or something else?
Check out
this post
.

Pin this article for later: