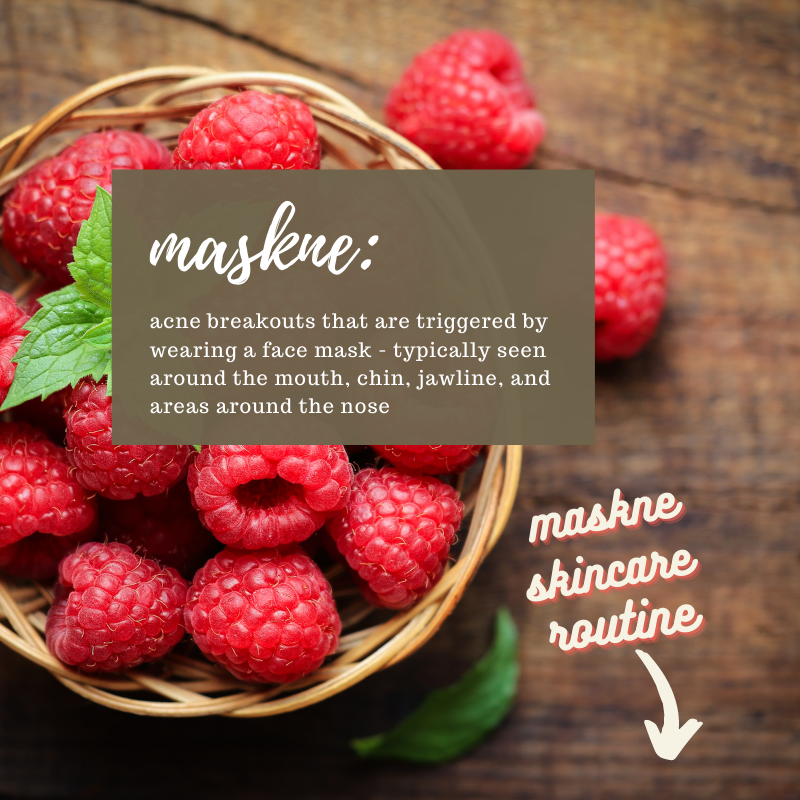 Struggling with acne breakouts due to wearing a mask all-day? Scroll down for a clean beauty skincare routine to calm and protect your skin.
Before the pandemic, if someone asked about acne breakouts due to a face mask, they were typically talking about a skincare mask (which I wrote about here).
However, that's not what we're addressing in this skincare plan. Nope, instead, we're talking about what simple skincare steps you can take to reduce the number of acne breakouts that result from wearing a face covering for long periods of time.
First, why are facial coverings causing acne breakouts in the first place?
If you didn't experience acne breakouts before this, the trigger is FRICTION on your skin, which causes inflammation (resulting in clogged pores and irritated skin) and a damp environment for bacteria to thrive in
If you did experience acne breakouts before, the friction and damp environment will serve to amplify triggers your skin was already navigating (like congestion, sticky oils due to hormones, topical damage, inflammation, and more).  Learn more about these root causes + triggers here.

YOUR PLAN: A natural skincare routine for morning and night
So what do we DO about keeping our skin calm, protected, and breakout-free when we're wearing fabric masks all day?
MORNING SKINCARE ROUTINE:
Use a micellar cleanser to remove anything your skin purged during the night.
Apply a generous layer of the acne & oil balancing mask (and leave on) to create a hydration-shield that keeps skin calm and deliver soothing, healing ingredients throughout the day. This mask is translucent so you can wear it during the day without anyone knowing!
If your skin is feeling raw or depleted, apply a layer of cucumber refresh facial moisturizer (for a scent-free option) or patchouli facial moisturizer (to repair damaged skin and create a protective layer against friction)
EVENING SKINCARE ROUTINE:
Use green tea & pineapple cleanser to remove dirt, oil, and bacteria.
Soothe and hydrate skin with hydra healing skin rescue gel
Repair your skin and decongest pores overnight by applying the pumpkin enzyme mask and leaving on overnight.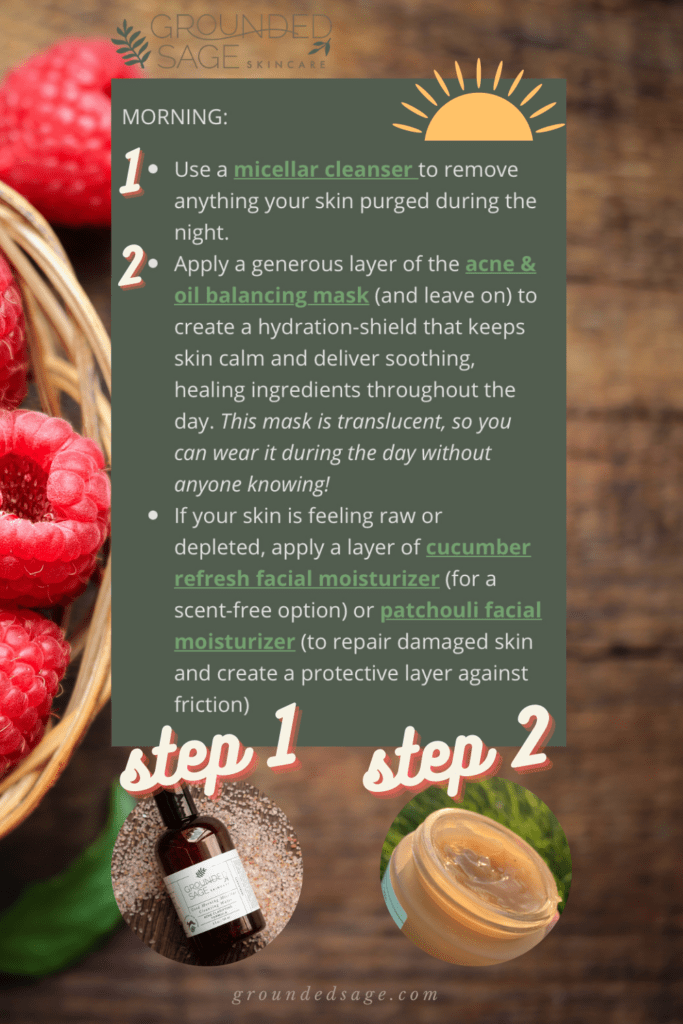 micellar cleanser  / acne & oil balancing mask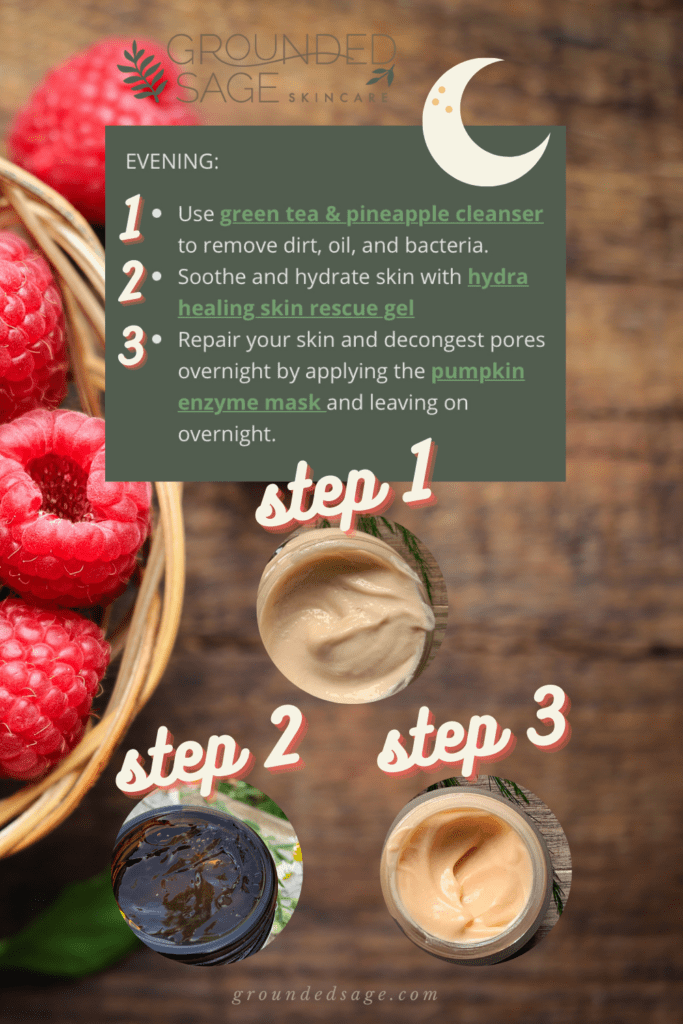 green tea & pineapple cleanser / hydra healing skin rescue gel / pumpkin enzyme mask

I hope that helps!
If you need any extra support, feel free to reach out.


Pin for later: