WOW! Take a look at the newest before and after story we received. Read all about Katrina's experiences with Batty's Bath products and how making a few amazing lifestyle changes have helped her clear her skin.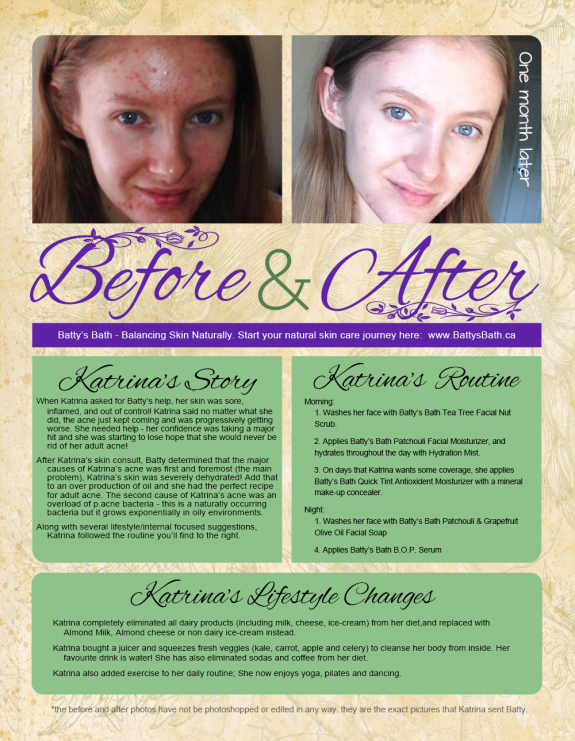 Thanks for the inspiration Katrina! Keep up the awesome work, and don't be afraid to show off your natural beauty.
Have you seen drastic improvements in your skin with Batty's Bath products? Share your story, and you could receive the full line of Batty's Bath product you use for FREE!
Caught your attention haven't I? LOL!…  Just click HERE to find out how.