Willow bark extract can be found in natural skincare formulas as an alternative to salicylic acid. Most people who find their way to Grounded Sage are here because, like me, their skin is easily irritated, inflamed, or prone to breakouts when attempting to use common (and often popular and easily accessible) skincare options.
But we need formulas and ingredients that are as effective as they are gentle.
Salicylic acid is one of the ingredients notorious for causing problems for radiant rebels – which is often super disappointing for those looking for help with congestion-prone skin and clogged pores.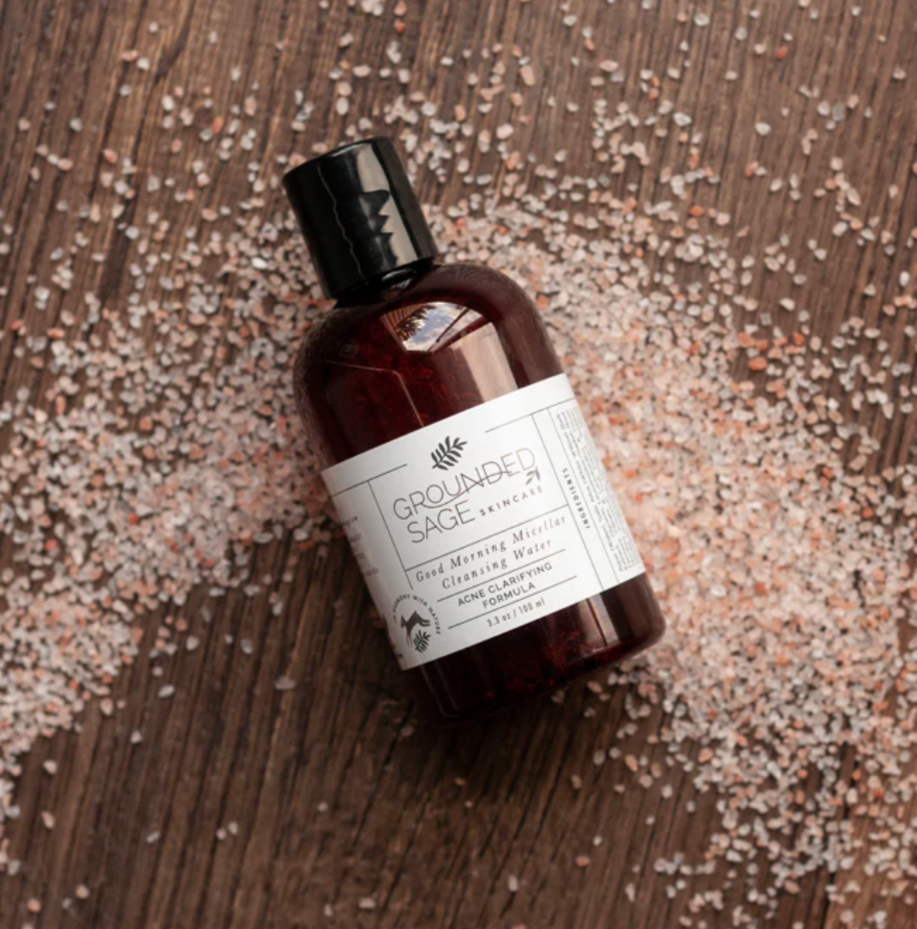 Enter the natural alternative to salicylic acid: willow bark extract.
Willow bark extract contains a natural form of salicylic acid – a beta-hydroxy acid (BHA) that helps to exfoliate and unclog pores, just like synthetic forms of salicylic acid found in many acne treatments.
In fact, many products use synthetic salicylic acid because it's a proven acne treatment.
However, the natural form found in willow bark is much gentler and great for people who have sensitive skin but still need to clear blackheads, whiteheads, and other impurities.
Plus, willow bark also has anti-inflammatory and anti-irritant properties, which means that it can help reduce redness and irritation, especially in those with acne-prone skin.
The extract also has polyphenols and flavonoids – powerful antioxidants that can help prevent damage from environmental stressors like UV radiation and pollution. This means that not only will willow bark extract help calm down acne-prone skin, but it will also protect skin from further damage.
Back to our original question; is it effective?
You bet it is! Willow bark extract is truly a powerhouse ingredient that can deliver amazing benefits without harsh chemicals.
And for radiant rebels, that's a win-win!
---
pin for later