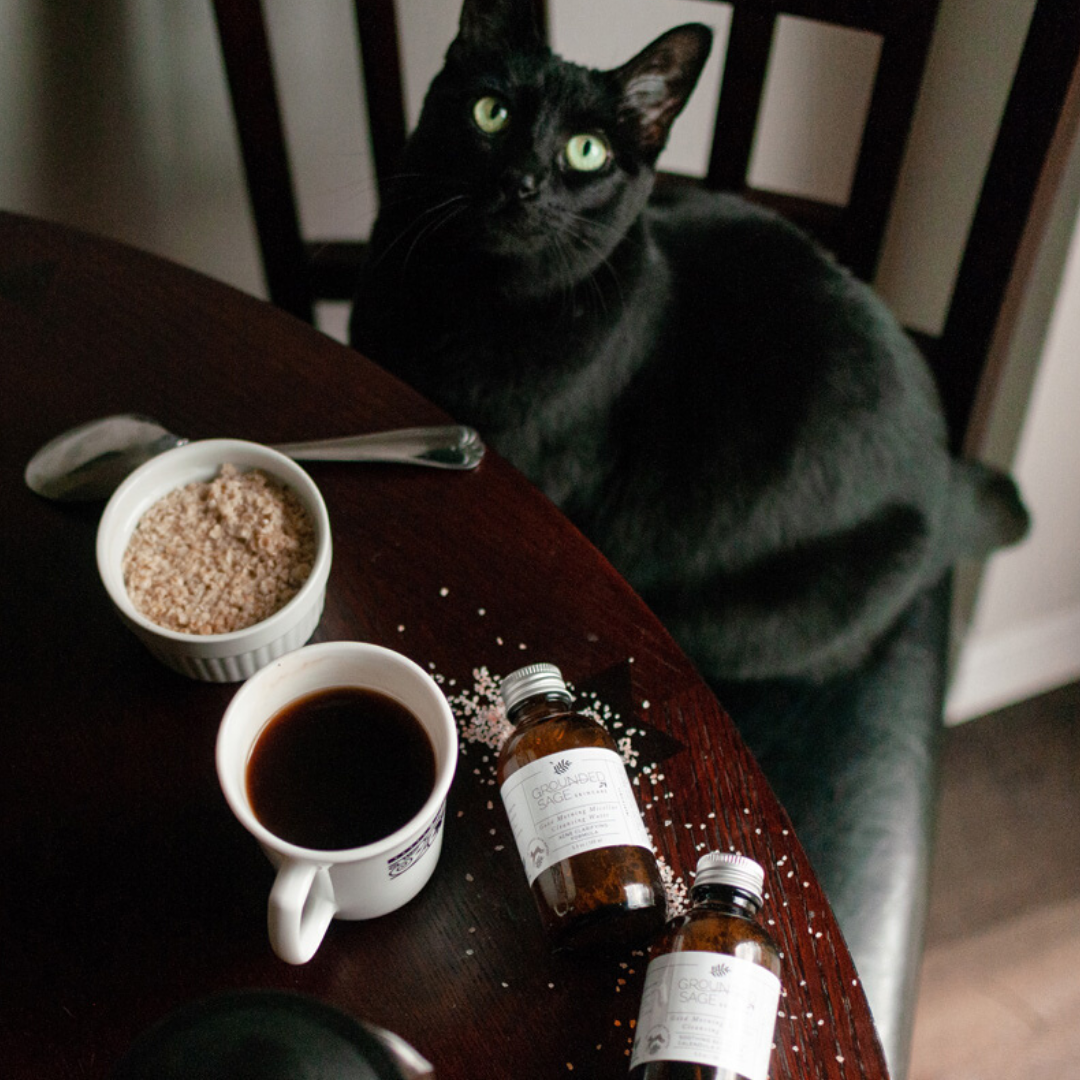 One of the challenges to managing skin that's prone to dehydration, irritation, inflammation, and sensitivity is washing it without making things worse.
It can be even harder to figure out how to wash your face when we need to repair and restore our skin's natural barrier.
Skin that has a hard time keeping moisture in or is trying to rebuild a healthy lipid barrier often shows up as:
Sensitive

Prone to redness

Breaks out in acne easily

Feels tight (even if it's oily)

Feels congested

Can swing from flaky to oily

May have a difficult time absorbing skincare products

Dehydrated and depleted (even if it's not dry)
Basically, your skin feels uncomfortable and is hard to manage. Yet you're at a loss as to how to follow a basic skincare routine (cleanse, hydrate, moisturize) without exacerbating your symptoms.
When faced with a compromised barrier (read more about your skin's natural shield here), we want to focus on replenishing the building blocks our skin needs to repair itself. The solution starts with removing dirt, oil, debris, pollution, and, most importantly, irritants, so all your barrier repairing products absorb correctly.
Let's get started.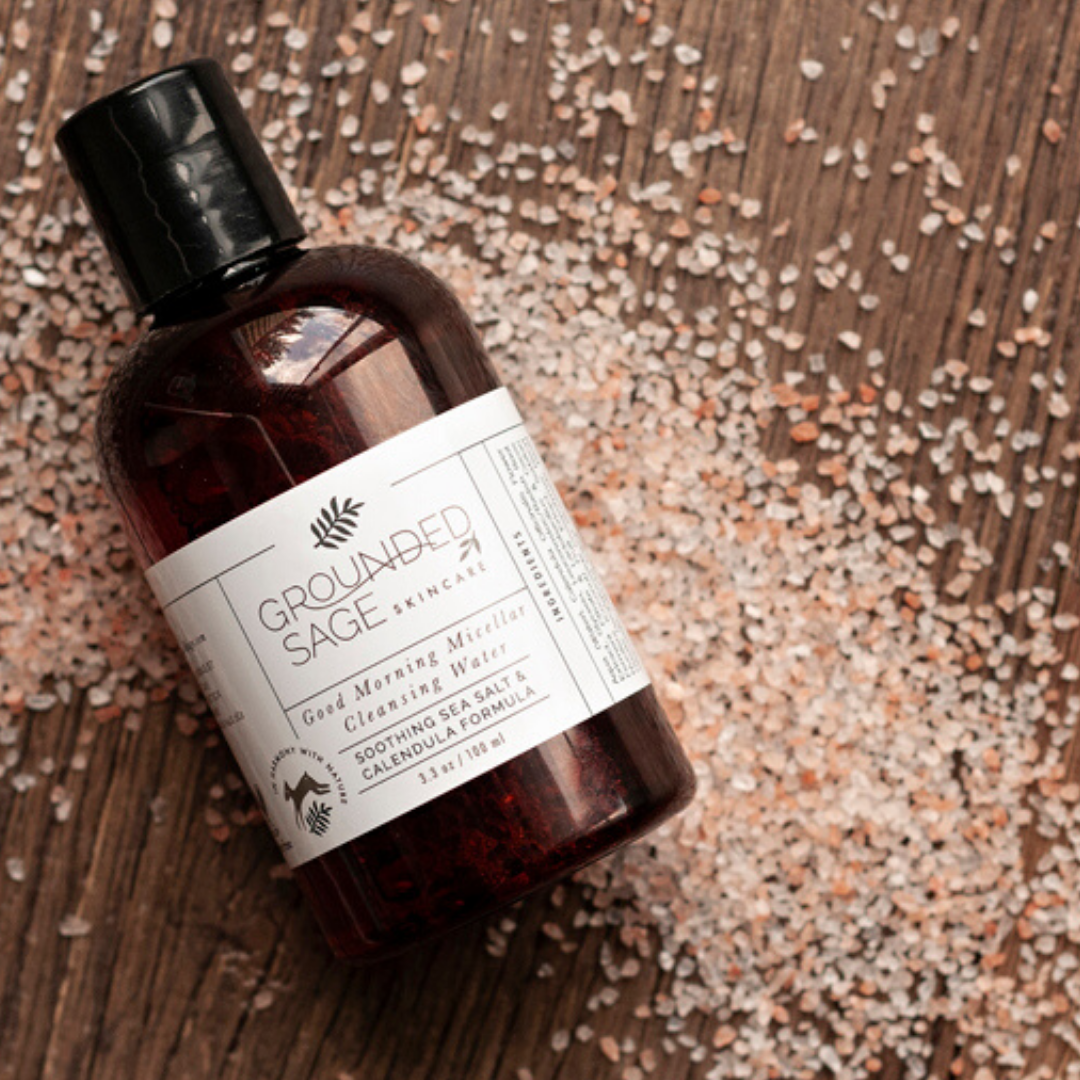 Why washing our face is still essential when your skin barrier is compromised (even if cleansing has made things worse in the past):
Removes irritants that cause sensitivity (a compromised barrier lets more irritants in than a healthy barrier!)

Removes anything our skin has purged throughout the night

Removes nighttime products so our daytime products can absorb properly (and visa versa)

Removes excess oil our skin may have pumped out during the day (excess oil is prone to oxidizing – when that happens it becomes sticky and clogs pores)

Removes skin-damaging pollution and debris

Removes excess bacteria to keep our skin microbiome happy
So how do we go about removing all of the above?
… especially when we're focused on rebuilding a compromised skin barrier?
… and without making things worse?
The answer is Micellar Water.


How to wash your face when you need to repair and restore your skin barrier: reach for a clean, irritant-free micellar water.
Micellar Water lets us wash our face without compromising our skin barrier.
At first, using micellar water sounds an awful lot like just splashing your face with water – which you may have found to be drying and can't imagine how any cleanser could be less drying than water!
I get it!
But hear me out.
Using micellar water rather than tap water can reduce sensitivity and help you fortify your skin's barrier faster!
Micellar water is also the answer for anyone who hasn't been able to find a face wash that doesn't make their skin feel tight or dry.
Why washing your face with micellar water doesn't make things worse:
1) Using micellar water allows you to avoid the increased exposure to these irritating substances.
Tap water contains substances that irritate sensitive and rosacea-prone skin. For example, one of the most common causes of allergic contact dermatitis is nickel – which is present in tap water. 

Since micellar water doesn't need to be washed off, it allows us to skip using tap water altogether.
2) Micellar water removes pore-clogging substances (including those that tap water leaves behind)
Using tap water alone can clog pores. When the impurities in our tap water mix with our skin's natural oils, a change occurs. More specifically, the consistency of our oils changes from a liquid to a wax, which, as you can imagine, is far more likely to clog your pores than before the change occurred.

Micellar water, on the other hand, attaches itself to anything that's not water (like waxes, oils, dirt, grease, makeup) and "grabs them" so they can be wiped away on the cotton pad you're using to gently glide the micellar water over your skin.
3) Micellar water leaves hydrating substances alone.
Continuing from the point above (that micellar water attaches itself to anything oily), this is excellent news for anyone who is trying to rehydrate their skin!

Micellar water won't deplete hydration in the skin and will prep your skin to receive nourishing serums and moisturizers that can replenish your skin fast!
4) Micellar water allows us to avoid cell destroying impurities.
Impurities in tap water can bond with healthy skin cells and damage (or even destroy) them. This damage can lead to a breakdown of our lipid barrier as well as collagen.

Using tap water alone as your cleansing step is contributing to damage that will age your skin and deplete it faster than you may have released.
5) Micellar water is pH balanced to your skin's needs.
On the other hand, the average pH level of water is more alkaline than your skin. This matters because since tap water is more alkaline, it damages your lipid barrier. 


Picking the Micellar Water that's right for your skin
When picking the right micellar water for your skin, beware that not all micellar water cleansers are made the same (and some can be downright irritating)!
Always check the ingredients lists.
Avoid any micellar water products that contain:
Propylene Glycol
Fragrance / Parfum
Dimethicone
Cyclopentasiloxane
PEG-4 Dilaurate
Poloxamer 184
BHT
Dimethyl MEA
Salicylic Acid
Isopropyl Alcohol
Benzyl Benzoate

If your skin is congestion or acne-prone, go with this one: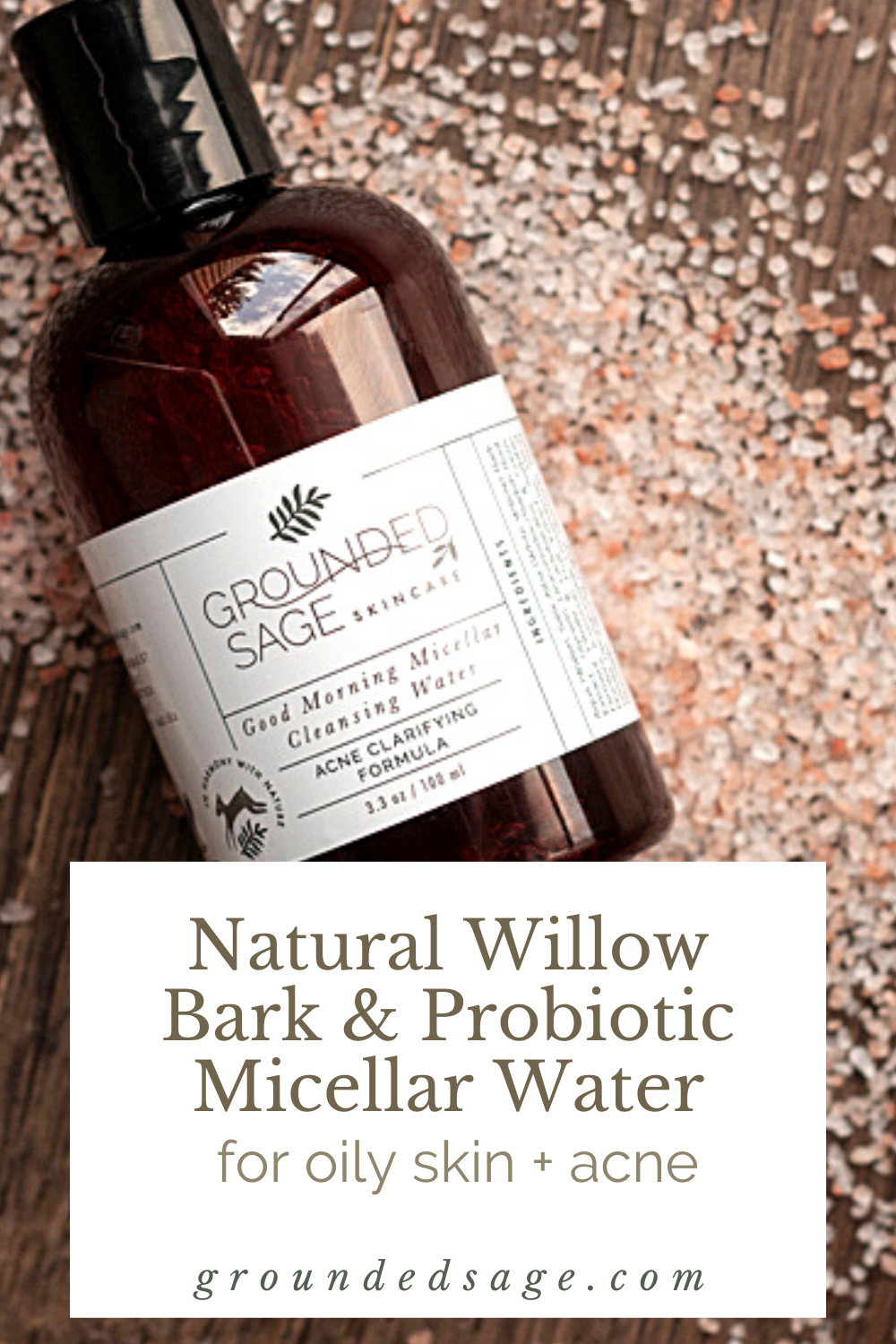 Enriched with naturally exfoliating, anti-inflammatory white willow bark extract, this formula helps calm acne-prone skin. At the same time, it sweeps away pore-clogging dead skin cells, impurities, sticky sebum, makeup, and pollution.

If your skin is hypersensitive, go with this one: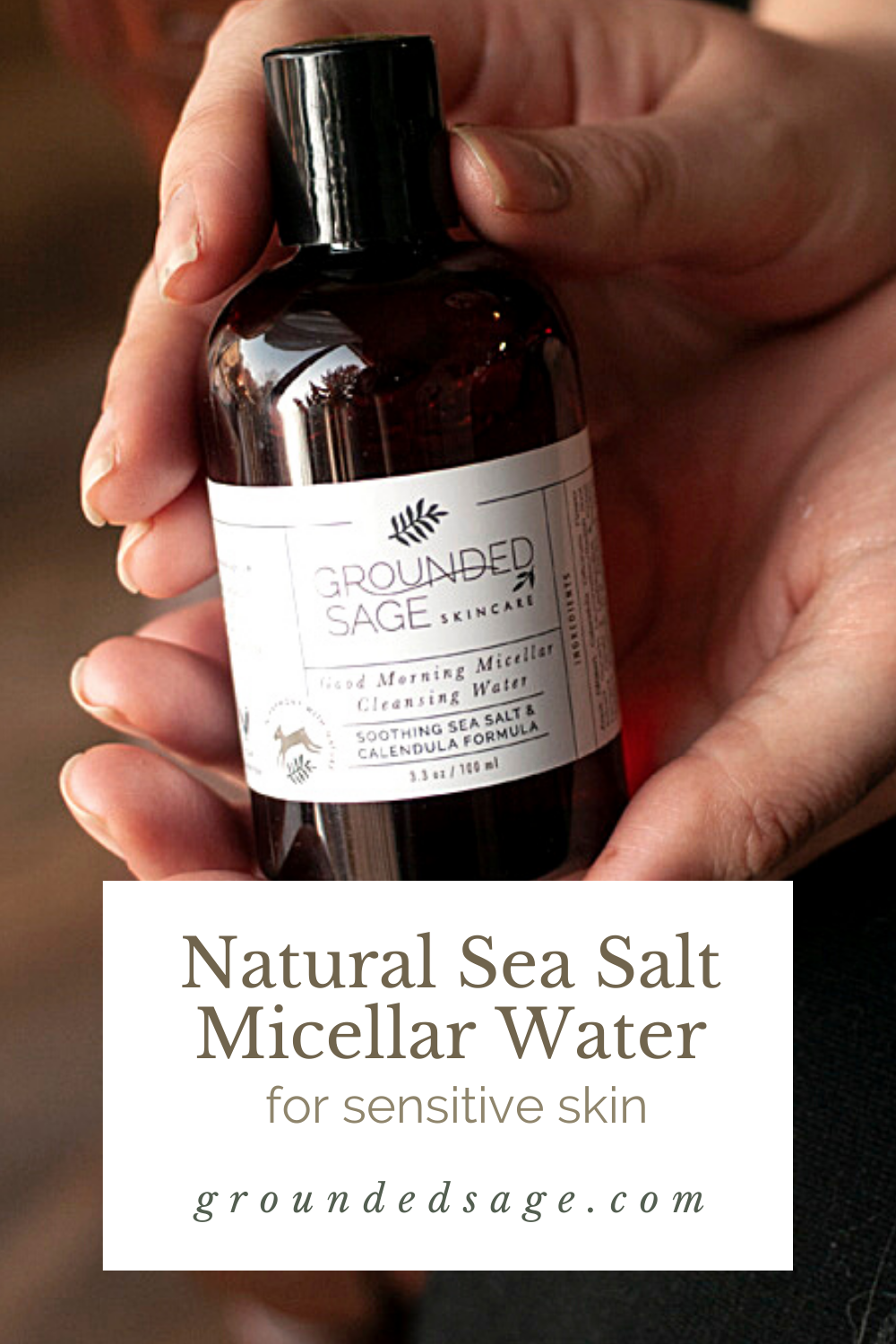 This gentle, soap-free, oil-free, fragrance-free cleansing water is enriched with soothing mineral-rich sea salts, calming calendula, topical probiotics, and hydrating glycerin.

Barrier Supporting Skincare Routines
If you're reading this article, I suspect you're already battling a severely depleted lipid barrier, and want to take immediate action to support your skin.
For the easiest, most straightforward routine to get things back on track, start using micellar water in place of tap water or any "wash off" cleansers (at least until your skin is feeling better).
How to use micellar water:
Apply a small amount of micellar cleansing water to a cotton ball or reusable cotton fabric pad.
Gentle sweep the cotton ball or reusable pad over your face. Repeat as needed to remove makeup, dirt, and excess oil. 1-2 sweeps over your face should be enough under most circumstances.
Then supply your skin with the building blocks it needs to rebuild itself through hydrating serums, nourishing creams, and UV protection.
Shop for the best micellar water for your skin here.

Pin for later: