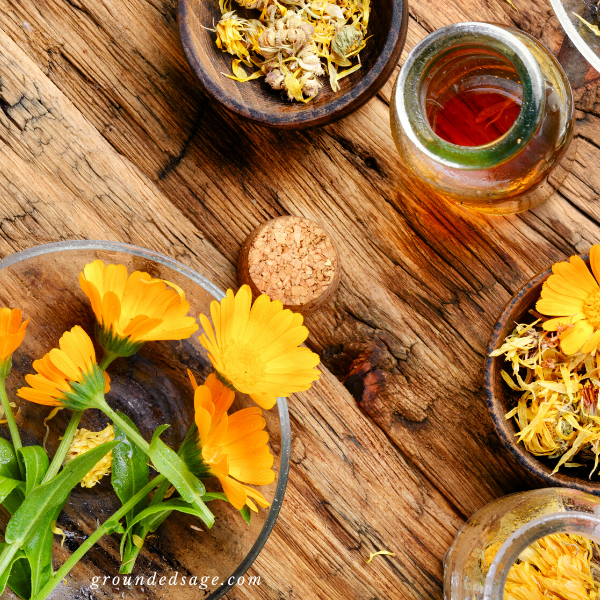 Seeing red? We can help with that. Whether it's rosacea, ultra-sensitive skin or inflammation from acne breakouts, our handcrafted Calendula & Oat hydrating moisturizer is enriched with soothing ingredients that calm redness by drawing on the anti-inflammatory properties of pure plant extracts.
Quick facts about Calendula & Oat Facial Moisturizer
Made for those with extra sensitive skin
Packed with mattifying, protective zinc
Infused with calming oats and soothing plant extracts
Non-greasy, rich formula
Nourishes and feeds the skin with antioxidants and barrier repairing lipids
Free of fragrance and essential oils
Formulated with clean and kind ingredients
If our consciously crafted Calendula & Oat face cream sounds right for your skin, you'll find it here in our online shop.
SHOP FOR CALENDULA & OAT FACE CREAM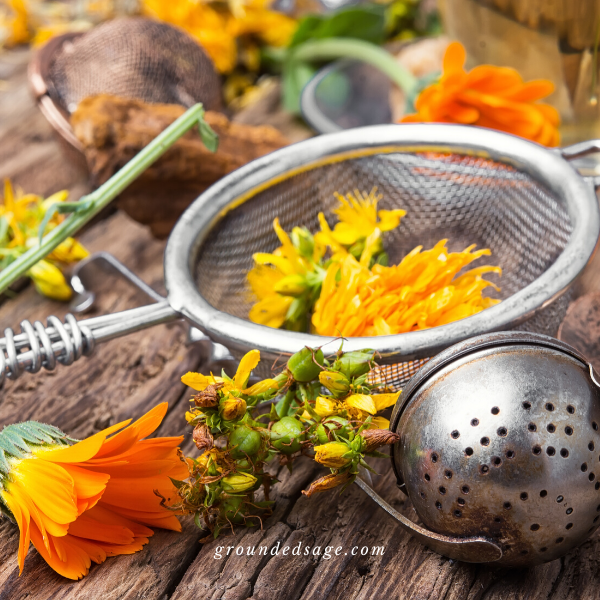 Healing Herbs for Sensitive Skin
Rich in healing herbs and botanicals for those dealing with acne breakouts, rosacea flareups and sensitive skin, this nourishing moisturizer focuses on traditional medicinal plants that are known for their ability to reduce inflammation and support the skin's healing process including,
Calendula – a sunny little flower that makes the perfect "first aid" botanical as it's soothing to irritated, damaged, and injured skin, comforts and calms itchy skin, and relieves redness quickly.
Rose – the pretty petals from this romantic botanical infuse cooling, antiseptic, and redness-reducing flower power into this moisturizer.
Cucumber – a soothing, cooling, water-rich vegetable that takes the heat out of sore, red skin.
Oats  – a deep healing whole grain for the skin, oats help soothe itchy, inflamed skin while providing antioxidant nourishment for depleted skin.
Pumpkin – a barrier-repairing, vitamin-rich vegetable that supports sensitive skin with a dose of essential fatty acids.
Ready to connect with nature with a feel good "farm to face" skincare routine? Calendula & Oat Facial Moisturizer is ready when you are!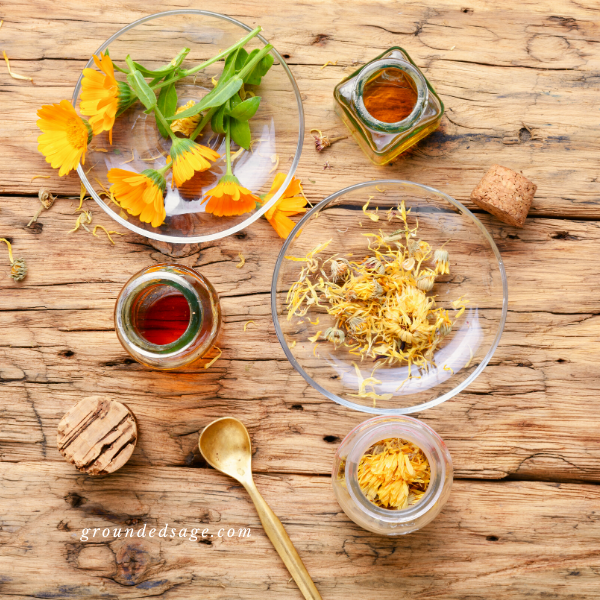 Zinc: Skin-Protecting and Oil Balancing
While all of our facial moisturizers contain either zinc or titanium dioxide (to help fight free radicals by blocking UV rays), zinc makes up 20% of the ingredients in this daily non-greasy moisturizer. That's the equivalent to many natural sunscreens on the market (though please see the "additional info" section on this page for information on being sun safe)!
Zinc also adds to the inflammation-reducing properties of this moisturizer and helps lock moisture in where it's needed most!
Constantly battling oily skin? Zinc also contains excellent mattifying properties that provide oil control support throughout the day.
Get your zinc fix by adding Calendula & Oat Facial Moisturizer to your skincare routine today!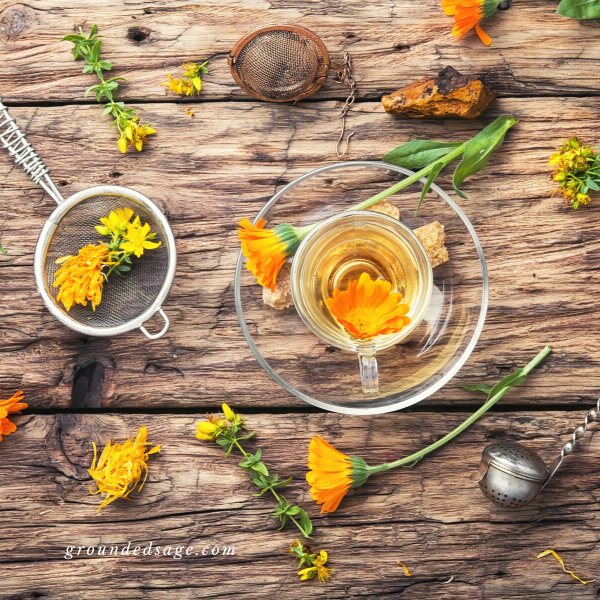 Potent Plant Antioxidants
To increase the level of potent skin-supporting antioxidants, we also blended in sunflower oil and turmeric into this hydrating face cream.
Non-comedogenic (non-pore-clogging) sunflower oil provides the skin with the lipid building blocks it needs to repair its natural barrier – this barrier keeps irritants from causing further redness and sensitivity. Supporting and fortifying this barrier is essential for reducing and preventing redness. Once absorbed, sunflower oil delivers moisture deep below the skin's surface, along with vitamin E and A.
Turmeric has been used for centuries to reduce the effects of rosacea and other inflammatory conditions while feeding the skin a rich source of potassium, vitamin B6, magnesium, and vitamin C.
Want to give Calendula & Oat Facial Moisturizer a try? Head this way…

Pin for later…