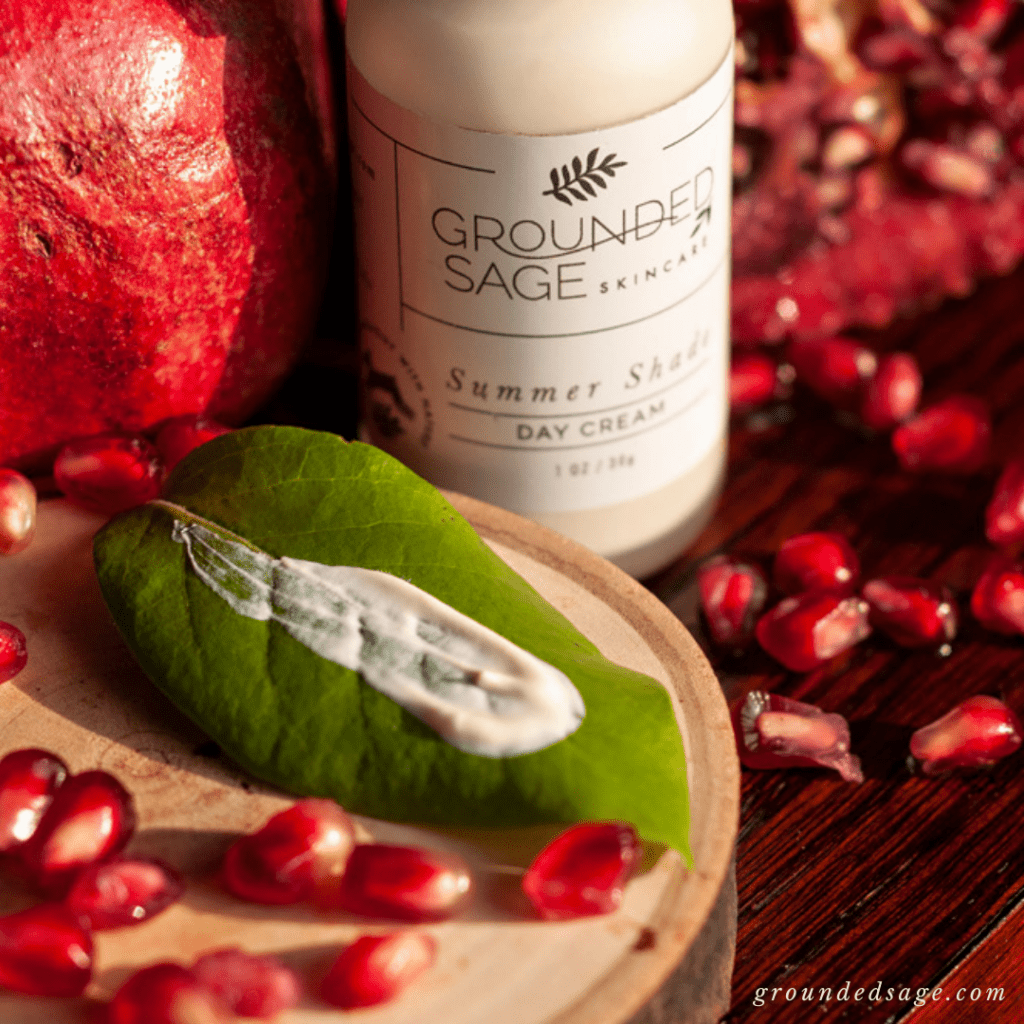 QUESTION:
The following question was asked by a radiant rebel in our Facebook community:
"What can I do about the age spots appearing on my 65 year old face?"

ANSWER:
So age spots, are actually more to do with cumulative sun damage than they are with age. What's happening is that the pigment-producing cells in our skin are overproducing melanin in the "spot" where the age spot shows up.
The good news is that there are several things that can be done to help improve the appearance and protect the skin from producing more age spots.
SUNSCREEN
Without a doubt, a broad-spectrum daily sunscreen is the first course of action (which I'm sure you expected since age spots are triggered by too much sun exposure).
Look for mineral options that use zinc oxide.
TOPICAL ANTIOXIDANTS
Antioxidants help stop inflammatory reactions that can lead to skin damage.
Ingredients to look that are potent sources for the skin included green tea, vitamin c, vitamin e, licorice extract, avocado oil, carrot seed oil, grape seed, etc.
Product recommendations include the Vitamin C Serum and Forever Young Facial Moisturizer.
BARRIER FUNCTION
It's time to focus on supporting and repairing barrier function. Why? This helps restore skin hydration and the protective mechanism of the skin. In other words, you'll be supporting your skin so its barrier can work properly.
Ingredients to look for are ceramides, fatty acids (the types that help aging skin the most are found in high levels in cocoa butter, mango butter, shea butter, sunflower oil, hemp seed oil, safflower oil, rosehip oil, evening primrose oil, etc.).
Product recommendations include Raspberry Repair Ceramide Hydrator and Forever Young Facial Moisturizer.
AHAs (alpha hydroxy acids)
AHAs help to restore a normal cell renewal cycle by working to remove dead, dry, surface cells, which stimulates their replacement. This is actually a step in helping to restore a healthy barrier function while improving the texture of the skin and minimizing the look of uneven skin tone.
Ingredients to look for include vitamin c, pumpkin enzymes (the gentlest form of AHAs), pineapple enzymes, sugar cane enzymes, and sugar maple enzymes.
Product recommendations include Vitamin C Serum, Pure Amore Gel Cleanser, and Green Tea & Pineapple Cleanser.
I hope that helps! 🙂


Pin for later: