Spring is here (sort of- Mother Nature seems to be playing tricks on us here in South Western Ontario) and we've noticed a lot of you are switching up your routines to account for the climate changes. Doing a routine refresh when the seasons' change is an excellent way to reassess your skin and make sure you're using the right products based on its current state of behaviour.
The changing of the season is also one of the highest traffic times for questions here at Grounded Sage. This year, a common theme seems to be surrounding the difference between the Patchouli Facial Moisturizer and Raw Radiance Facial Moisturizer, so we thought we'd pop everything you need to know here in a blog post.
So let's break this down…

The 'spruce the boost' method
As you're likely aware, we are proud of the fact that our formulas are designed to address a number of facets when it comes to your skin. You'd be hard-pressed to find a product that's a one-trick pony. When crafting new products, we focus on what we call our boosting ingredients. We like to highlight these on the ingredients tabs of our product pages to help you identify the real stars of the show.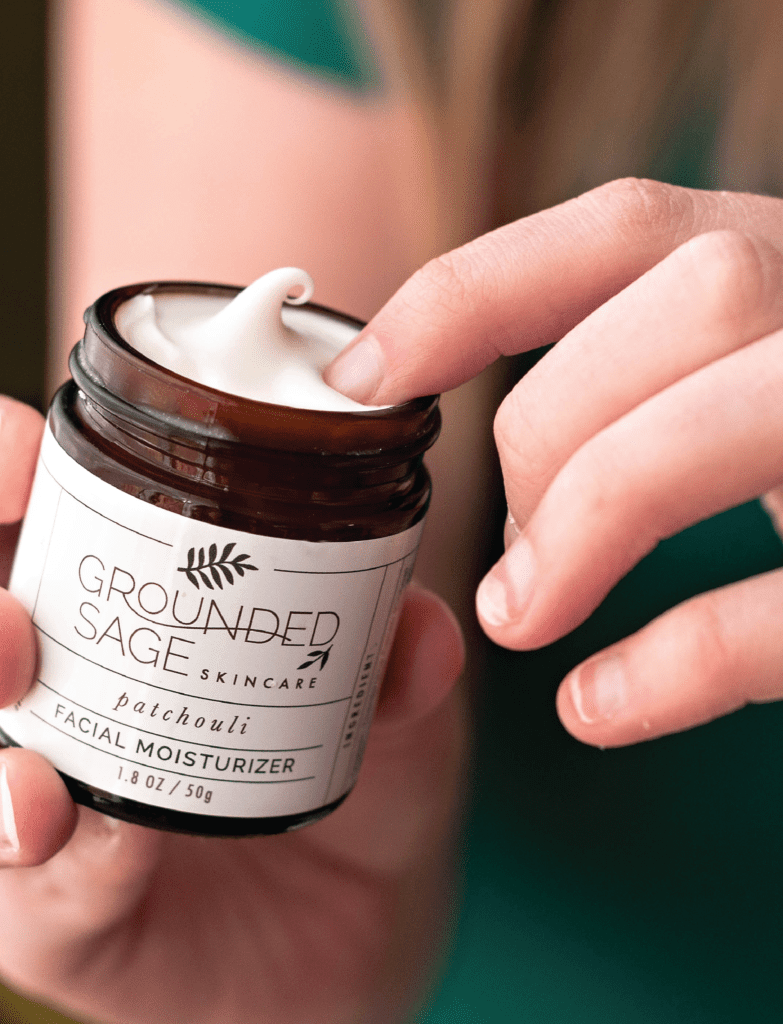 When it comes to our Patchouli Facial Moisturizer, our leading lady is (you can probably guess it) the dark patchouli essential oil. This ingredient is amazing at reducing inflammation, speeding up the healing process, and a gentle cleansing ingredient that's great for highly reactive skin.
As for the Raw Radiance Facial Moisturizer, it's the deadly (for acne- hehehe) combo of lavender essential oil and the antioxidant-packed extracts like Kakadu plum and green tea that makes this formula unique.  Recent studies have shown these to reduce acne by clearing, as well as stopping the inflammation that is a key part of forming new blemishes. Once that step of the acne formation is stopped, the cycle doesn't spiral into a breakout as readily.

Because you know, we're all about that base…
The second biggest difference between these two moisturizers is the base ingredients (or bedrock of the formula). Since we're not a fan of fillers (what's the point if they don't have a purpose), our bases consist of rich butters and/or oils that still provide the skin with a multitude of benefits.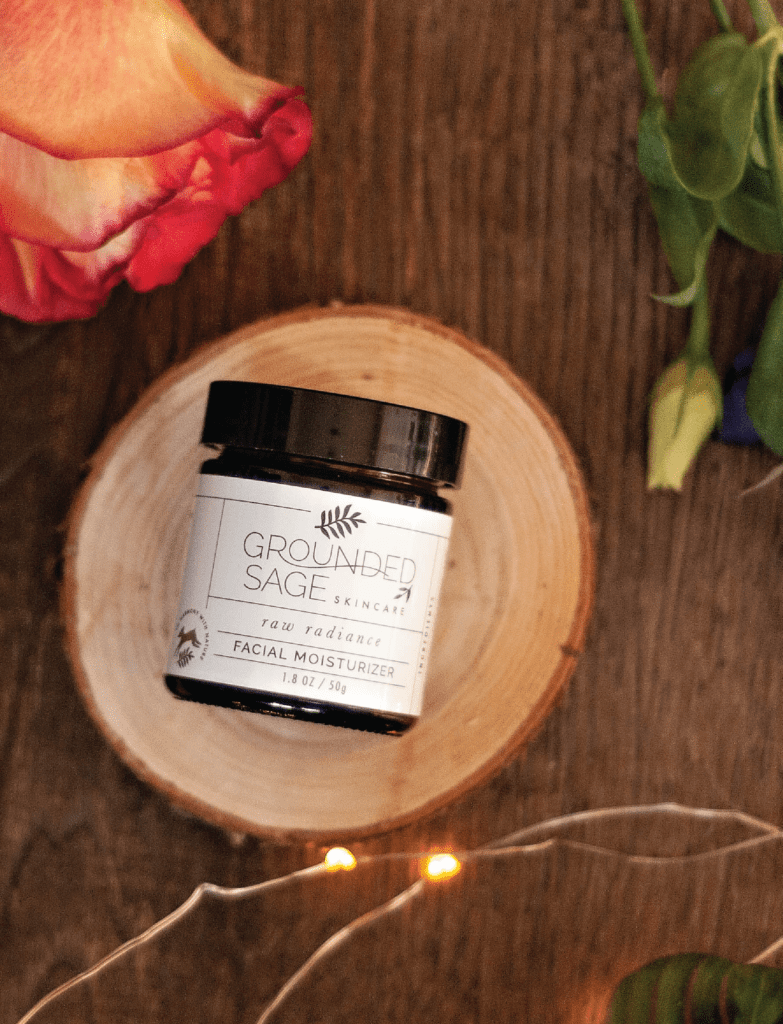 In the Patchouli Facial Moisturizer, I use plant-based butters which are rich, thick, nourishing ingredients. These are great for Radiant Rebels who have a hard time keeping hydration in their skin and need the extra layer of protection. When a fragile lipid barrier is present, the elements (wind, snow, heat, dry air, etc.) are easily able to get at your skin and can cause a ruckus. As a bonus, the Patchouli Facial Moisturizer also includes plant-based oils that are known to help repair the lipid barrier.
On the other hand, the Raw Radiance Facial Moisturizer doesn't contain any plant-based butters. Instead, it features plant-based oils, which makes it a lighter formula. This property makes it a solid choice for those who don't need extra protection.
People in this category often find…
They don't have a fragile lipid barrier and perhaps just need lipid barrier maintenance,
They aren't prone to dehydrated skin or dry skin (This is different from dehydrated skin. Dehydrated means a lack of hydration or water content in the skin. Dry means a lack of lipids or oil/sebum on the skin).
The Raw Radiance Facial Moisturizer is generally better suited to oily-prone Radiant Rebels, or to be used in the summer by all skin types (when the need for the extra protection butters offer is lessened).

Hopefully, this helps clear up some of the looming questions you may have had about the difference between these to products. In our opinion (we may be a wee bit biased) and the reviews from other Radiant Rebels, both are pretty awesome and it's really just about connecting the dots between your skin's needs and what each formula has to offer.
With love & radiance,

P.S. Do you often find yourself pondering questions like this? The best and fastest way to get the answers is in our private Facebook Group for Radiant Rebels! Already a member? Join in the conversation because we'd love to hear which of these moisturizer has become your go-to for your skin and why!

Pin this article for later: