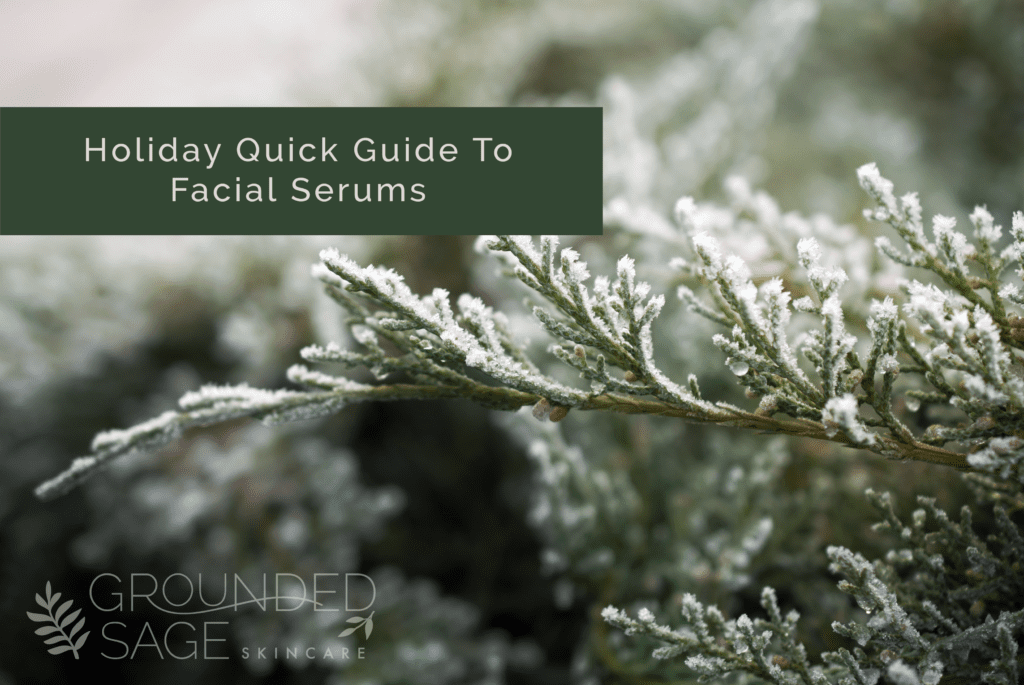 We love trying to find new ways we can help make life easier. One of the most complicated (and sometimes frustrating) parts of life is holiday shopping. The long lines, nosy crowds, tricky-to-buy-for folks- there's already enough challenges to overcome. If doing a little Grounded Sage shopping is on your list, then we've put together a series of quick guides to help make your purchasing smooth sailing.
Up this week: Serums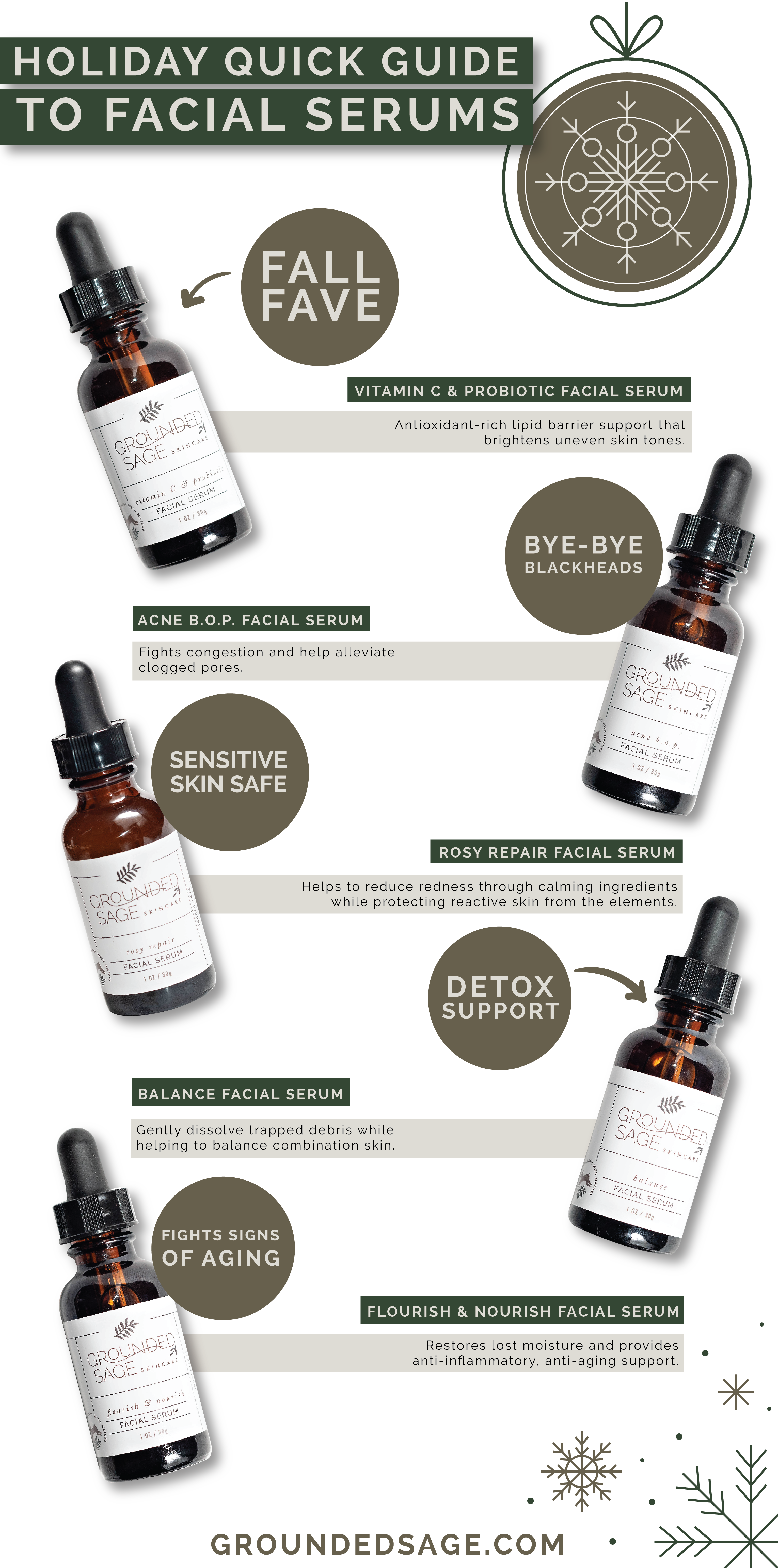 Products in this Quick Guides
(click the name to be taken directly to the product listing)
Vitamin C & Probiotic Facial Serum
Green beauty lover's favourite!
Antioxidant-rich lipid barrier support
Brightens uneven skin tones
Anti-pollution support for skin
Great for clearing post-acne marks fast
Bye-bye blackheads
Fights pore congestion
Helps alleviate clogged pores
Balances excess oil
Great for acne-prone oily skin
Sensitive skin safe
Helps to reduce redness through calming ingredients
Protects reactive skin from the elements
Detox support
Gentle dissolves trapped debris
Helps balance combination skin
Great for combination acne-prone skin
Flourish & Nourish Facial Serum
Fights signs of aging
Restores lost moisture
Provides anti-inflammatory, anti-aging, anti-pollution support

Hopefully, this helps you make some quick picks so you can cross a few people off your shopping list.  This is the last post of this series but we've also covered facial cleansers,  hydrators, moisturizers, and masks if you happened to miss them.
Until next time,