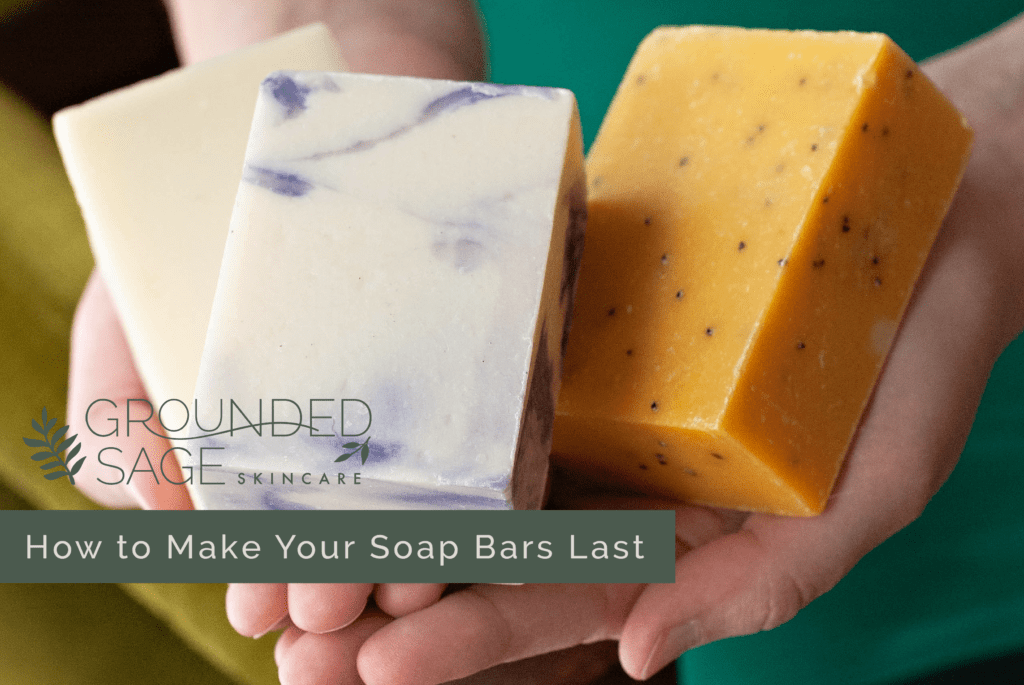 Once you've tried handmade soap you want every silky skin loving bubble to last! Thankfully I won't stop making handmade soap any time soon BUT I know you want each and every bar to last even longer than they already do! No problem! Here are a few tips on how to make them last!

Don't leave your handmade soap in the tub while you're soaking in the tub.
Make sure your handmade soap isn't in the water stream – keep it in a corner of the shower or tub where it won't be constantly hit by water.
Use a soap dish that provides appropriate drainage so your soap bar can completely dry out between uses.
Rub your soap bar onto a washcloth & use that to get clean rather than rubbing the soap bar right onto your body.
Keep your soap bars in their packaging, in a cool dry place until you're ready to use them.
Consider cutting your soap bars in half and only putting one half in the shower at a time.
With love & radiance,


Pin this article for later: