Today we answer the question:
Is concealer the same as foundation?
It's a great question because on the surface they can seem very similar!
They both can even out skin tone.
They can both conceal imperfections.
They are both coloured cosmetics.

So what's the difference between concealer and foundation?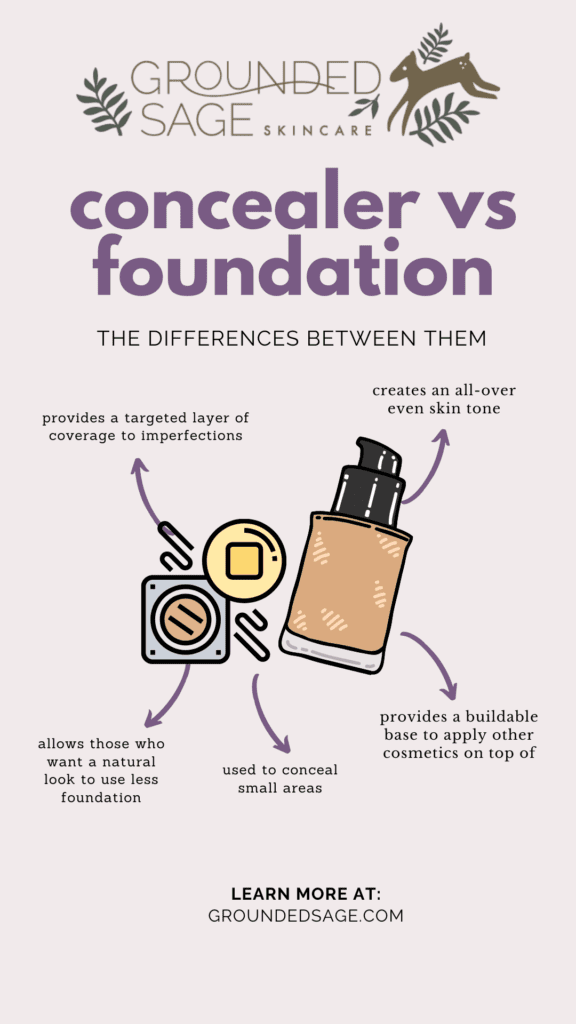 Let's have a look: Concealer vs Foundation.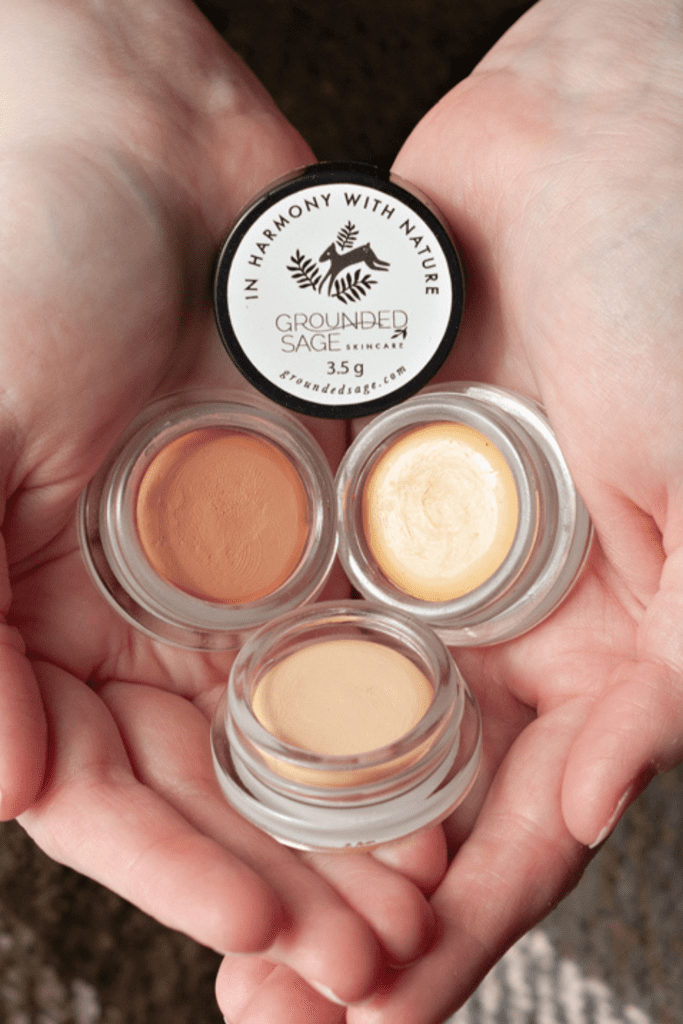 Concealer:
concealer is typically applied after foundation (unless we're talking about a colour corrector which is applied before foundation and concealer)
used to cover up blemishes and other imperfections (when applied after foundation, we avoid creasing or the blemish peeking through. We can also apply setting powder directly to the concealer to make sure it stays put all day)
think of your concealer as a tool to pull out when you need it for small areas (unlike a foundation that is best for larger areas)
concealer provides a targeted layer of coverage and protection that is difficult to achieve with foundation
certain concealer formulas can also provide brightening or highlight benefits (or matte down shine-prone areas)
using a concealer helps us use a lighter foundation formula or a tinted moisturizer – especially if we're not interested in a "full face of makeup" look and are aiming for a more naturally radiant vibe.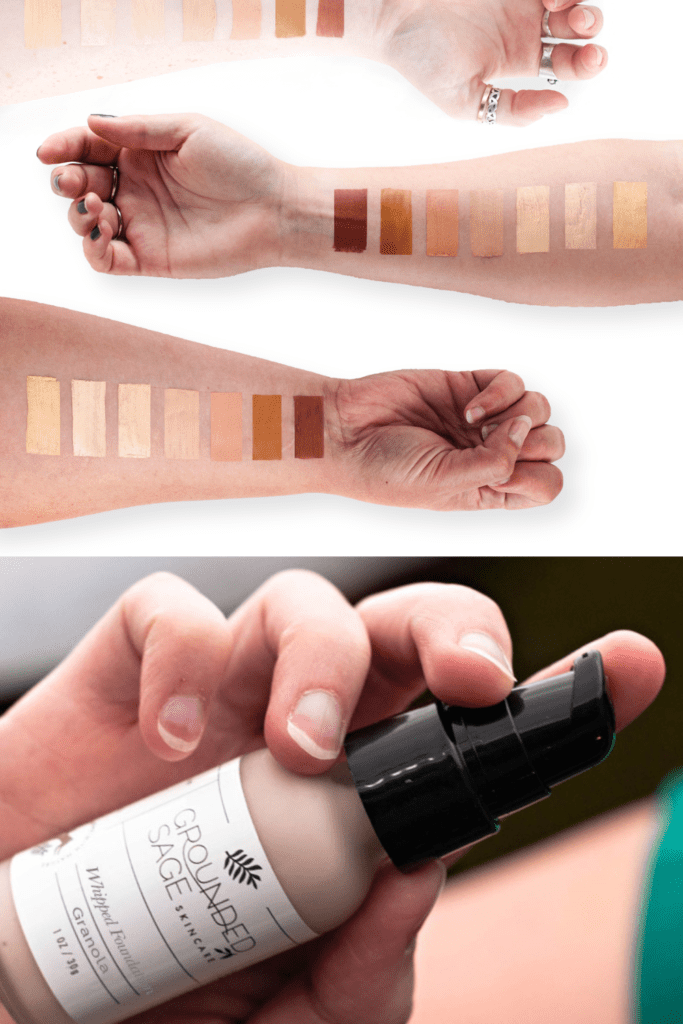 Foundation:
foundation is typically applied before concealer to give the skin an even skin tone
applying a foundation first helps us judge how much concealer we actually want to use (so we typically use far less which helps keep our makeup look stay fresh and flawless all day)
think of foundation as your base – a foundation – for any other cosmetics we choose to apply after
foundation comes in a range of coverage options from almost sheer to full-coverage and provides a buildable surface to layer concealer on to.

Is concealer better than foundation or vice versa?
Neither is better than the other – they just have different jobs so to speak. Foundations are better for covering larger areas and giving an all-over even skin tone for reducing redness, discolouration, and creating a unified look. Concealers are better at targeted, spot-specific coverage for blemishes, dark spots, and for brightening.

Looking for natural vegan makeup products that are handmade in Canada? Shop the collection here.