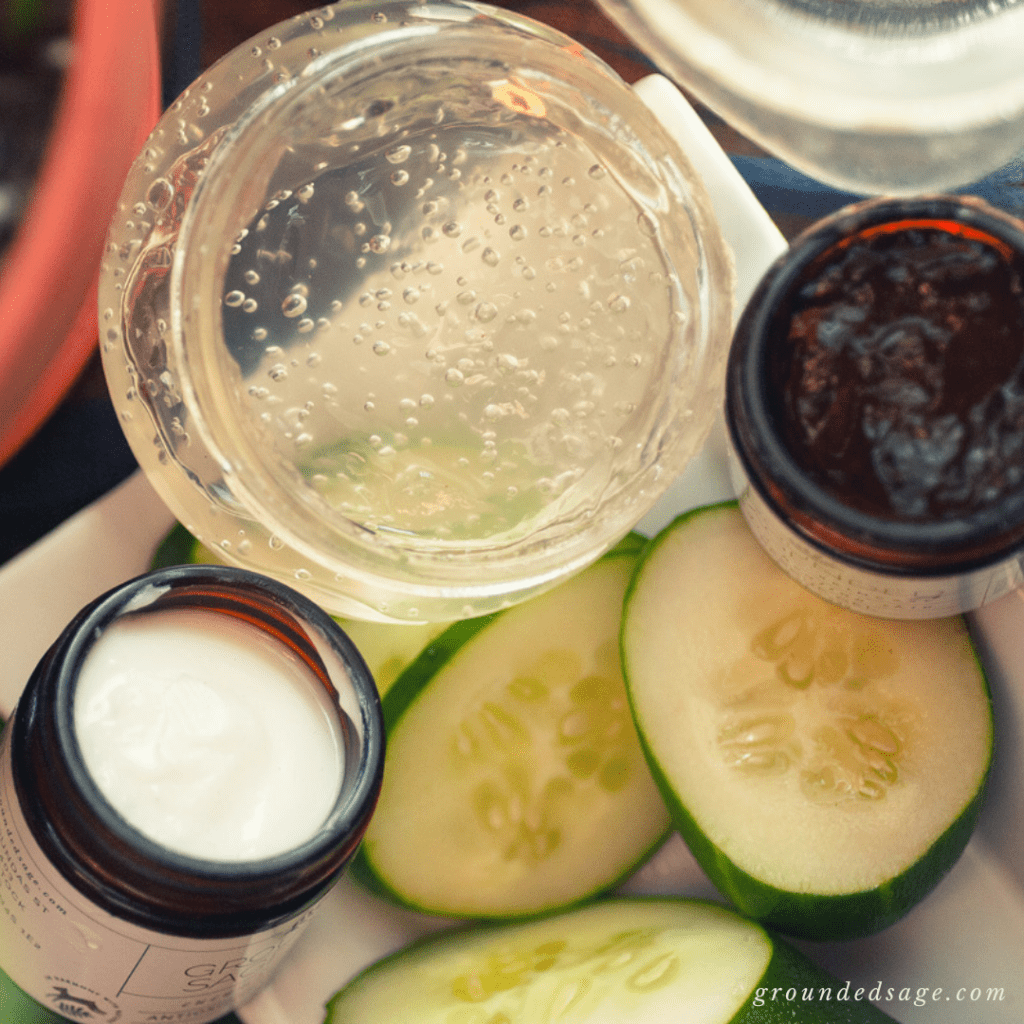 QUESTION:
The following question was asked by a radiant rebel in our Facebook community:
"I'm currently pregnant and dealing with lots of Melasma (never experienced this before even with my last pregnancy which I used your products all throughout). I guess I'm looking to see if you have any suggestions on what I should add/discontinue to help. I currently use the hydration gel and daily detox and the cc cream. Thanks!"

ANSWER:
Hey! It's great to hear from you. 
Melasma during pregnancy is so tricky because the root cause is usually the hormonal shifts.
And as far as treatments go, very few are natural or all that effective (and some work for certain people, while some make things worse for others!).
The best advice I have is to manage the triggers as best you can.
So while you can't tackle the root cause during pregnancy (to my knowledge- but a naturopath would be the ideal person to ask about internal/holistic approaches to managing it)… we can do our best to reduce the triggers.
Triggers include the sun (light / heat / UV exposure), pollution (it makes the skin more susceptible), oxidative damage to the skin (often called "skin stressors").
Managing those triggers will include a mineral sunscreen (with the highest SPF you can find – zinc-based is best but a blend of titanium dioxide and zinc is ok too!)… when it comes to managing melasma triggers, our calendula & oat facial moisturizer as well as our summer shade day cream both have 20% zinc with approximately 30 spf. But if you can find a higher, definitely go with the higher!
For tackling pollution as well as oxidative stress, you'll want to focus on cleansing your skin twice a day and using potent antioxidants to stop oxidation and repair damage.
Pick a cleanser that's high in antioxidants, doesn't leave your skin tight, and ideal is ultra calming (to rescue any inflammation that can trigger damage). The best cleanser for this will depend on whether you wear makeup during the day, and what your skin type is. Take this quick quiz to narrow down the best cleanser for your skin.
For a potent dose of antioxidants, I'd recommend applying the vitamin c serum in the morning after cleansing and before any other products. For night time healing, the pumpkin enzyme mask (used as a moisturizer) is a good choice.
Other than that, reduce your sun exposure as much as possible, and focus on deep nourishing repair in the evenings (like using creamy masks as your moisturizer).
I hope that helps 


Pin for later: