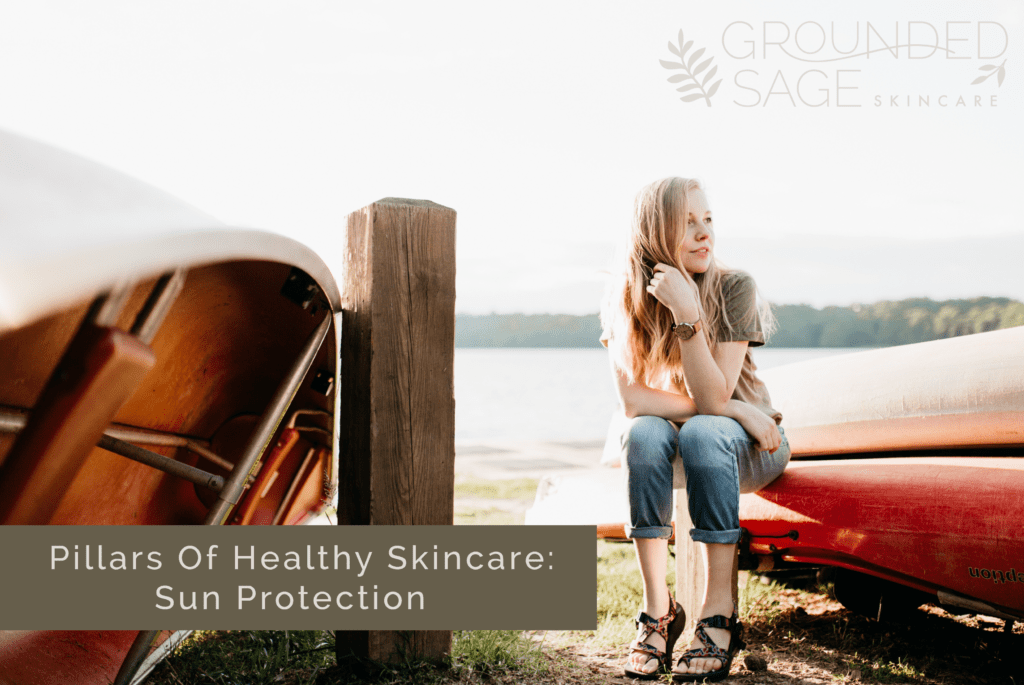 When it comes to supporting our skin over the long haul, we don't need to have elaborate routines or follow the latest beauty trends. Keeping our skin happy and well supported involves a few key concepts (one of which I'll cover today – see this post for more). Within each concept, we each have the freedom to find ingredients, products, and routines that work best for us (more on that here).
Today I'll be talking about sun protection. And before you pass over this pillar of healthy skincare, you're going to want to have at least a quick skim of this article (even if you've heard "be sun safe" a thousand times).
I know so many of us (myself included) can be quick to dismiss sun protection if we're not going to the beach or planning on being in the direct sunlight over an extended period of time, however, I was being completely intentional when I put sun protection as the first pillar in this series. It's that important.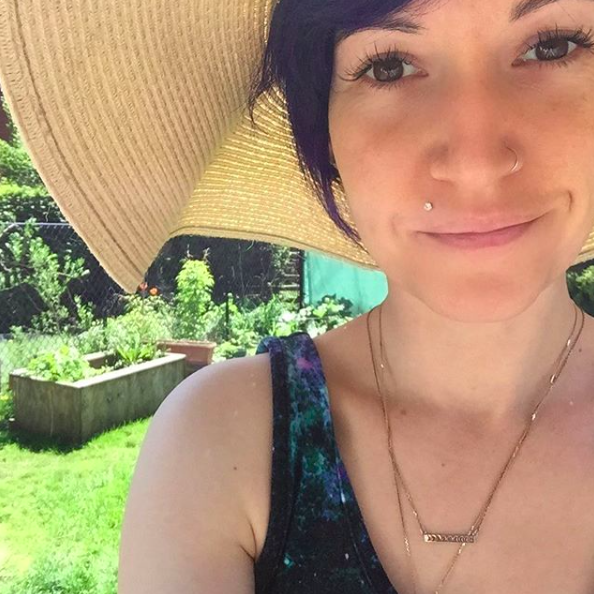 Pillar 1: Sun Protection.
🌿 What:
Daily, use broad-spectrum sun protection.
🌿 Why:
When it comes to signs of ageing that we can control, as well as protecting our cells from damage, sun exposure is at the top of the list.
While intrinsic skin ageing (ageing of the skin that occurs naturally) is something we have no control over, extrinsic skin ageing (ageing of the skin due to exposure and environmental factors) is something we have a lot of control over – and the number one extrinsic skin ageing factor? Sun exposure.
Food for thought…
One of the first appearing signs of extrinsic skin ageing is uneven skin tone – this splotchy discolouration of the skin is caused by the skin trying to defend itself against sun exposure.
Inflammation is another massive factor in the health of our skin. We want to keep inflammation as low as possible so our skin can function correctly, comfortably, and radiantly. Chronic inflammation, including from cumulative sun exposure, causes damage to DNA in cells, fibroblasts (they produce collagen in the skin which gives firmness to the skin), and elastin (which provides flexibility to the skin)
Inflammation is also a common (and often ignored) triggers for acne.
Speaking of acne, UV exposure can cause our sebum (our skin's natural oil) to oxidize and become highly pore clogging. If you're prone to acne, congestion, clogged pores, or blackheads, you have another reason to ensure you're adequately protecting your skin from UV exposure.
🌿 How:
Apply broad-spectrum sun protection daily. Look for a mineral sunscreen (mineral sunscreen uses zinc or titanium dioxide as the active ingredient) that is formulated for sensitive skin and is free from ingredients found on the dirty dozen list.

Ready to learn about the other pillars of healthy skincare? Right this way…
Until next time,

P.s. Need help knowing what facial sunscreen is right for your skin? Score a copy of our guide to facial sunscreen.

Pin this article for later: