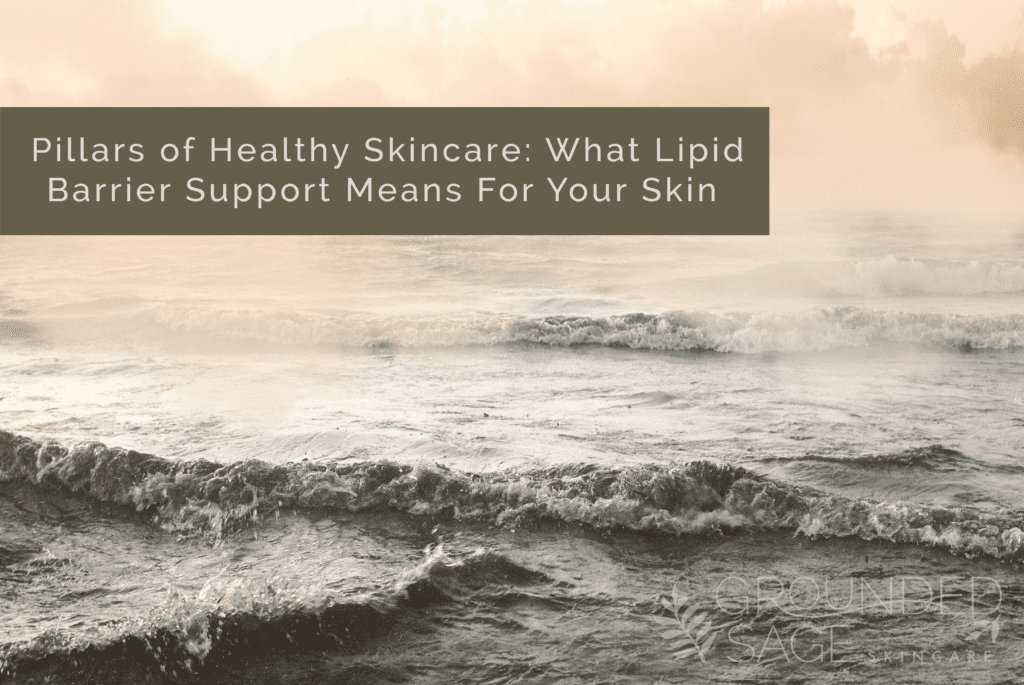 When it comes to supporting our skin over the long haul, we don't need to have elaborate routines or follow the latest beauty trends. Keeping our skin happy and well supported involved a few key concepts (one of which I'll cover today – see this post for more). Within each concept, we each have the freedom to find ingredients, products, and routines that work best for us (more on that here).
Today I'll be talking about lipid barrier support!

🌿 What:
Protect, repair, and supporting our skin's barrier function
🌿 Why:
As we age, our skin is more prone to barrier function impairment. A healthy barrier is essential for keeping our skin looking (and feeling) it's best. When it's impaired, it can become dehydrated, sensitive, red, inflamed, congested, and prone to breakouts.
🌿 How:
1: Ditch the foaming, stripping cleansers.
Make sure you're using a cleanser that doesn't leave your skin feeling tight or irritated. If it foams or bubbles a lot, there's a good chance that switching to something a bit more gentle could have you seeing improves in your skin – especially if it's prone to redness, sensitivity, or acne.
What to use instead:
A gentle cream cleanser like our Green Tea & Pineapple Cleanser which is best for acne-prone skin.
A gentle combo cleanser like our Calendula & Cucumber Cleanser which is best for oily, sensitive or rosacea-prone skin, as well as for anyone who's been overly exfoliating (more on that below).
A hydrating cleanser like our Pure Amore Gel Cleanser which best used as a morning cleanser for those who have found themselves skipping a face wash in the morning due to their skin feeling irritated by cleansing twice a day.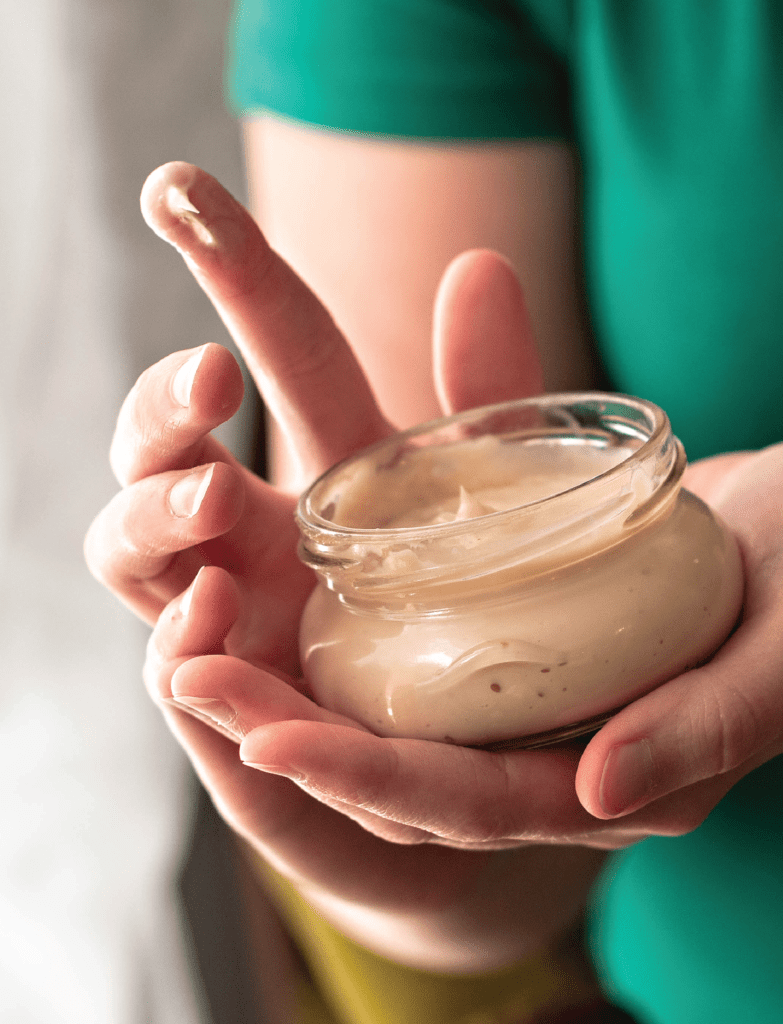 2: Only exfoliate as much as your skin needs.
For many of us, that means using gentle enzymes in our regular routine as a way to work mild exfoliation in without having to reach for something "scrubby" every day. Scrubs can be great sometimes but they are often overused or used at unideal times (like in the summer months when our skin is easily irritated my physical exfoliants and scrubby).
If you suspect your skin might have been exposed to too much exfoliation recently (or it's the summer!), skip any scrubby products, stop using sonic cleansing brushes (and other gadgets that scrub, rub or buff the skin), and instead, work enzyme exfoliation into your routine.
Suggestions include:

3: Ditch astringent toners.
For the sake of your lipid barrier, please stop using astringent toners! They can and will contribute to a weak, stripped lipid barrier. Swap them step for a hydrating product instead. Great examples are our Hydration Mist and Calendula Gel Hydrator.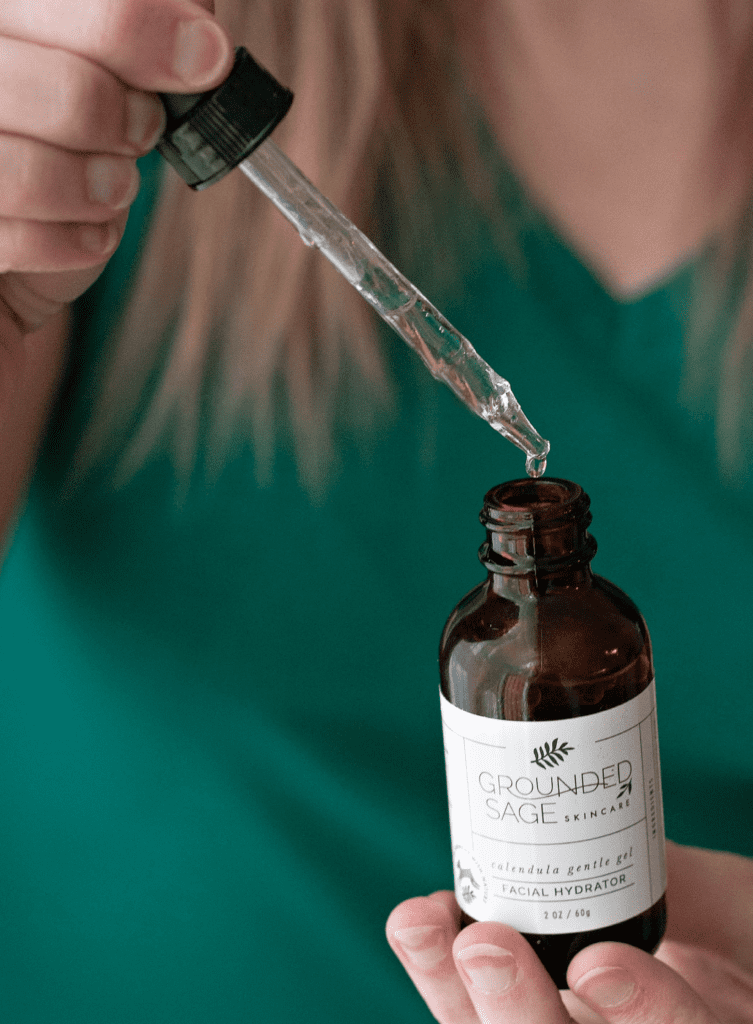 4) Feed Your Skin Supply your skin with lots of hydrating, calming, lipid-loving ingredients.
These will include hydrating products to help replace lost hydration until your skin can hold on to it better, as well as moisturizers and serums that contain ingredients that mimic our skin's lipid barrier and help to provide the building blocks for a healthy barrier.
Examples of hydrating Ingredients:
🌊 Hydrating products that include the above ingredients can be found here.
Examples of lipid-loving + supporting ingredients:
🥰 All of our moisturizers and plant-oil blend serums are made with lipid-loving natural ingredients (including all the ingredients listed above). Yay!

If you need help picking out the right hydrating or lipid-loving product for your skin, check out the quizzes (hydrator quiz | moisturizer quiz), connect with our community, or contact us.
Want to discover the other pillars in this series? Check out these blogs:
Until next time, stay radiant!


Pin this article for later: