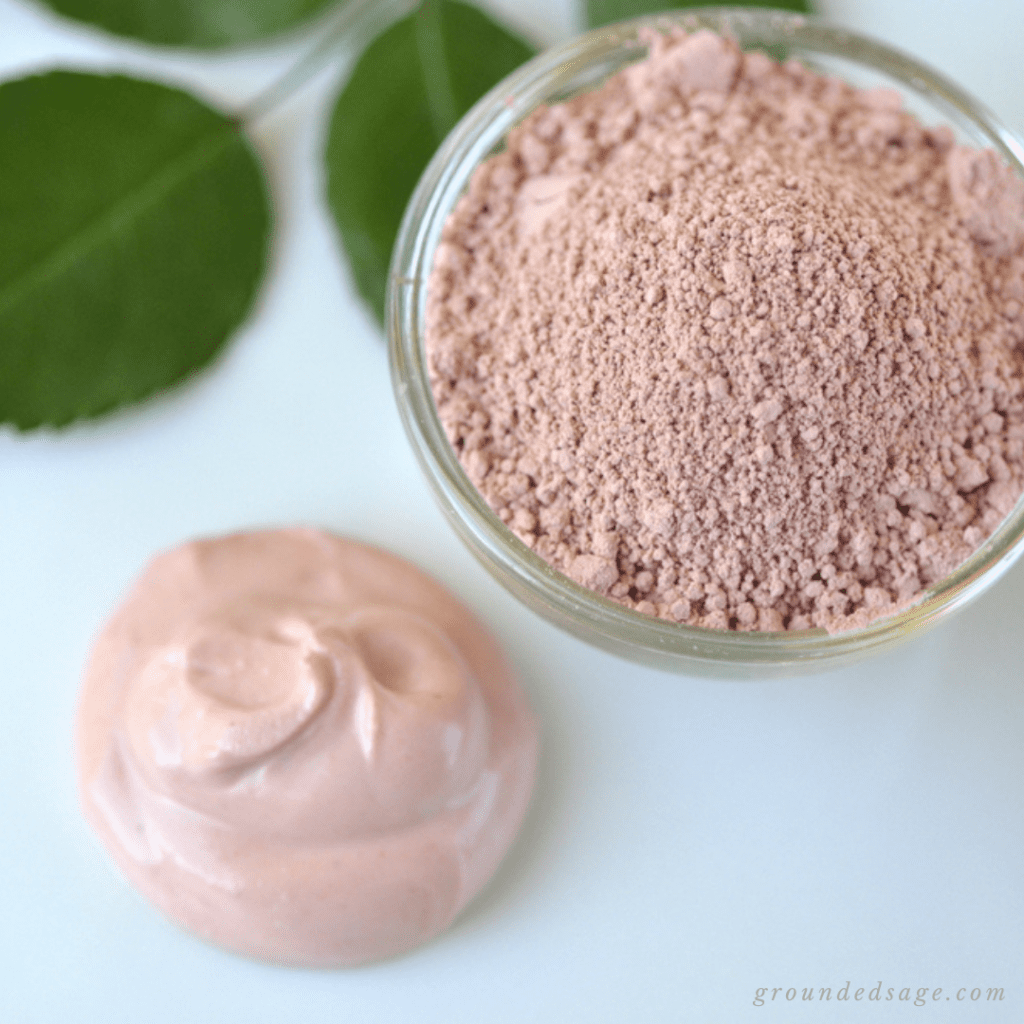 QUESTION:
The following question was asked by a radiant rebel in our Facebook community:
"What's the best way to help with skin redness?"

ANSWER:
The answer is to focus on 3 specific areas…
Calming Skincare: Focus on reducing inflammation by using products that contain calming skincare ingredients like calendula, cucumber, oats, and turmeric.

Lipid Barrier Repair: Focus on fortifying (strengthening) your lipid barrier – this is the natural barrier on your skin that keeps allergins and irritants from creating redness and sensitivity. Lipid rich ingredients are what to focus on here, for example, sunflower or rosehip oil. As well as making sure any stripping ingredients or actions (like the overuse of peels, "resurfacing" masks, harsh cleansers, and scrubs).

Internal Support: Focus on any "internal heat" that's going on and cool the fires from the inside out.
Let's dive into each area…

PART ONE: Calming Skincare.
Bring the power of plants into your skincare with one of mother nature's most soothing medicinal plants, calendula.
Calendula – a sunny little flower that makes the perfect "first aid" botanical as it's soothing to irritated, damaged, and injured skin, comforts and calms itchy skin, and relieves redness quickly.
To infuse your skincare routine with the benefits of calendula, check out the
calendula skincare collection
by Grounded Sage. This herbal skincare collection was made specifically for sensitivity, redness, rosacea, and skin that needs soothing ingredients NOW.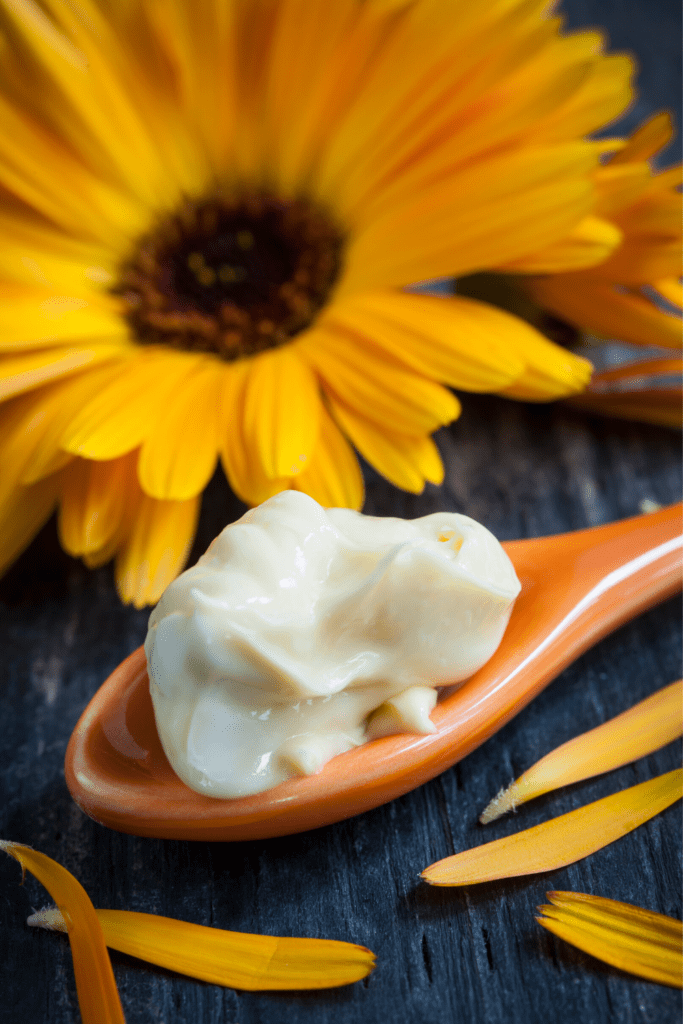 PART TWO: Lipid Barrier Repair
As we age, our skin is more prone to barrier function impairment. A healthy barrier is essential for keeping our skin looking (and feeling) it's best. When it's impaired, it can become dehydrated, sensitive, red, inflamed, congested, and prone to breakouts.
So how do we repair and support our lipid barrier? By feeding our skin with lots of calming, lipid-loving ingredients.
These will include hydrating products to help replace lost hydration until your skin can hold on to it better, as well as moisturizers and serums that contain ingredients that mimic our skin's lipid barrier and help to provide the building blocks for a healthy barrier.
While many Grounded Sage products will help repair and fortify our skin's lipid barrier, check out these two products that provide our skin with a generous dose of  lipid barrier building blocks:
To dive deeper with lipid barrier repair, check out these resources: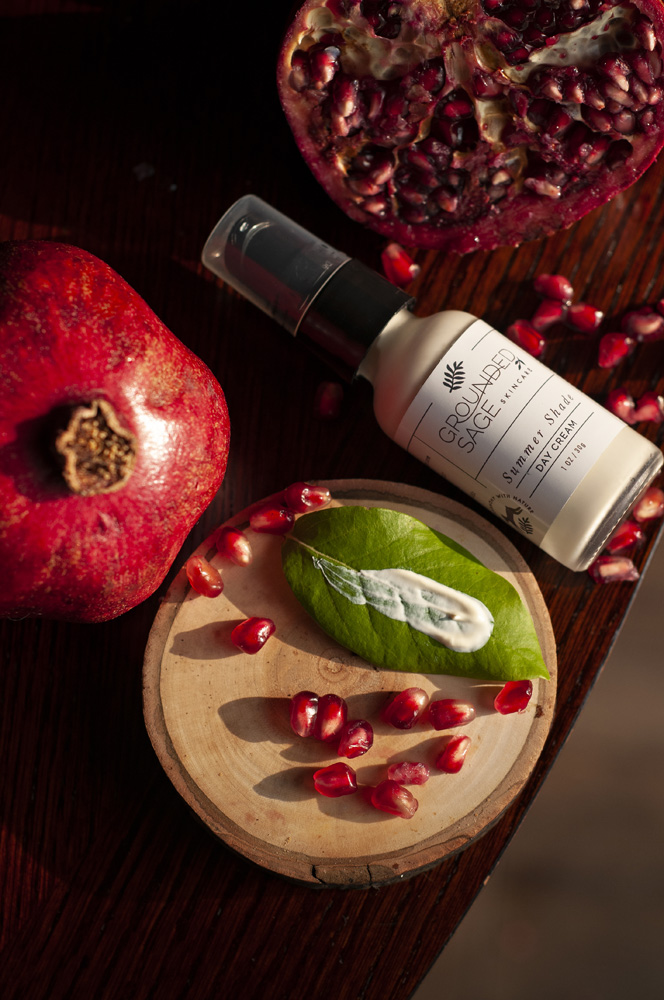 PART THREE: Internal Support
Phew – where to start. When it comes to redness, outside of topical skincare (assuming that's figured out and you're protecting your skin with SPF every day), addressing 3 areas of internal health can really make a difference. Working with a naturopath is the best way to sort through all this but most often the root causes are:
Inflammation (internal inflammation often fuels the fires of external inflammation)
Microbiome disturbance (this is both internal – in the gut, and external – our skin's microbiome. We can't address inflammation without addressing both)
Hormones (particularly inflammation inducing hormones like cortisol – "the stress hormone").
Start exploring how to reduce internal inflammation, support your gut, and balance out hormones to really get to the root of things
Going into all of those is definitely beyond the scope of what I can advise (or even try to unpack in this post), but start by looking to slowly adjust your diet to include antiinflammatory foods, get enough sleep, find ways to reduce stress (deep breaths, walking, spending time in nature, etc), and support your skin with SPF, calming ingredients, and topical probiotics. I know all of these adjustments are easy to say but not easily changed, so just take baby steps towards balancing/supporting your whole body in each area.
I hope that helps! 


Pin for later: