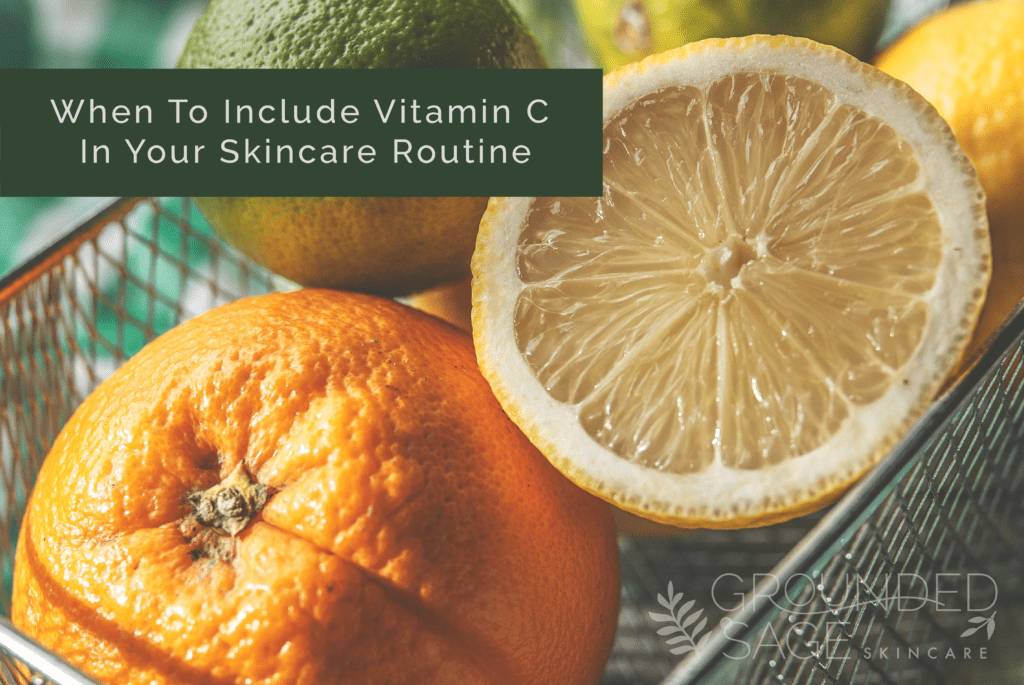 There's a lot of confusion about when the best time to use a vitamin c serum is and understandably, there's lots of conflicting advice.
Before we pinpoint when to use a vitamin c serum, let's have a refresher on why using vitamin c is so beneficial.

Why vitamin C is such a smart ingredient to use when you have acne-prone skin
it fights hyperpigmentation by inhibiting its development
can both help clear up acne and reduce the redness associated with it
it can neutralize the UV damage that breaks through our sunscreen
it helps inhibit the oxidations of oils (when oils oxidize they get sticky and clog our pores)
it's a powerful antioxidant (antioxidants are a vital pillar of healthy skincare – both for overall skin health, anti-ageing, and acne)
It's easy to get on board with the benefits of vitamin C, but without the right information, it can get tricky to know when to use it. That's what we'll talk about below.

When to use Vitamin C
Traditional advice for using vitamin c has been to use it during the day (with a sunscreen). The reason being is that retinol and vitamin C don't play well together, and retinol is often a part of traditional evening routines.
That advice still holds if you use any products with retinol in them. However, if you don't use retinol, you have options for when to use vitamin c:
? Use your Vitamin C Serum during the day for neutralizing free radical damage from UV exposure (while also getting all the additional benefits of vitamin c).  Using vitamin C during the day is particularly important if you get a lot of UV exposure.
? Use your Vitamin C Serum in the evening for a more effective dose of the acne clearing, redness correcting, damage repairing goodness. It's been theorized that for better efficiency from your vitamin c serum, use it at night when it doesn't have to support your sunscreen. When vitamin C isn't busy supporting our sunscreen, it can get to work providing the other benefits of vitamin c more thoroughly.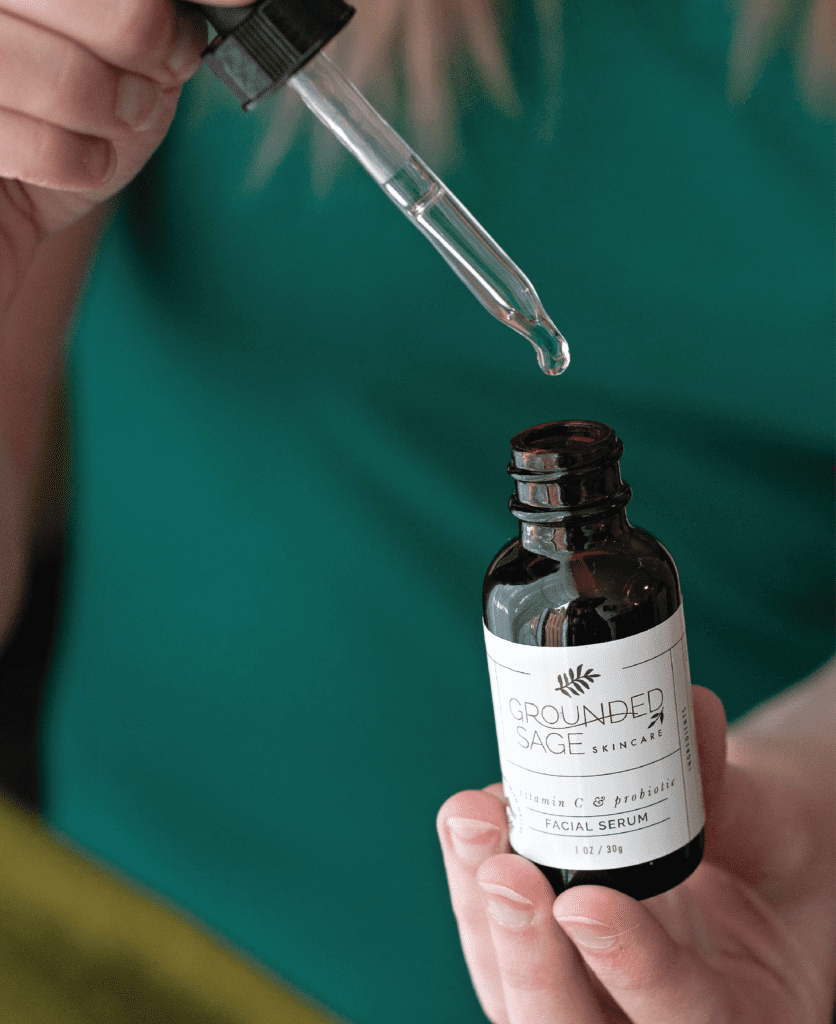 What's best for you?
? If you get a lot of sun exposure, I'd recommend using your Vitamin C Serum during the day to support your sunscreen and at night to repair some of the UV damage that will inevitably happen.
? If you don't get a lot of sun exposure, you're free to use your Vitamin C Serum whenever it works best for you (while still reaping all the benefits).

Vitamin C Alternatives?
If you find your skin doesn't tolerate even the safest, most readily absorbed versions of vitamin c, there are a few gentle antioxidant alternatives for supporting acne-prone skin. My favourite option is niacinamide (vitamin B3), and you can find it in our Hydration Facial Mist.
Here's to antioxidant-supported skin,


Pin this article for later: