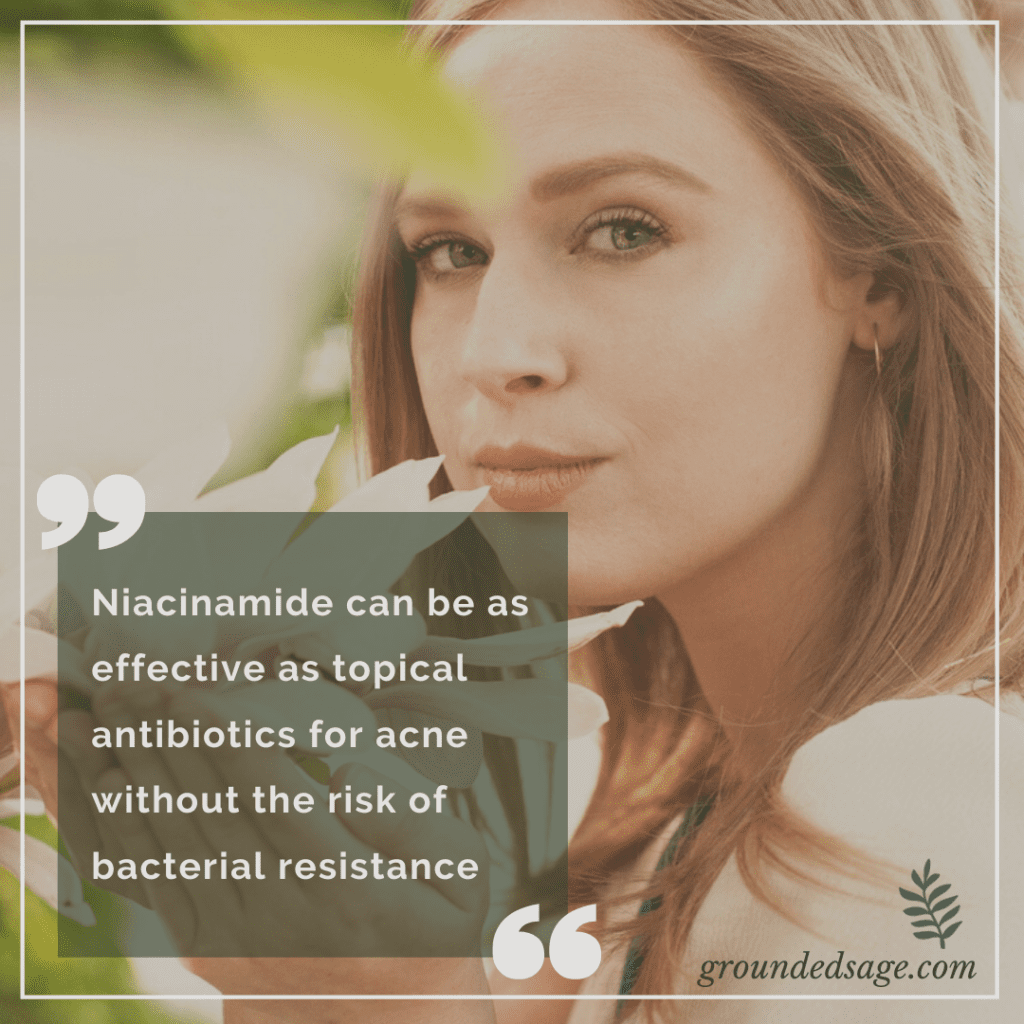 Have you heard all the buzz going around about using niacinamide in skincare routines for acne-prone skin?
Niacinamide is an ingredient that is worth the hype.
The benefits of niacinamide in skincare
Skin Supporting Niacinamide …
is an active form of vitamin B3
is pH balanced and non-irritating 
is antimicrobial so it balances acne-causing bacteria
is anti-inflammatory so calms active acne breakouts
has proven to be as effective as topical antibiotics for acne without the risk of bacterial resistance
is gentle unlike retinoids and benzoyl peroxide
has proven to balance oily skin and it doesn't just mop up excess oil, it slows down how much sebum is released after about 4 weeks of continued use
strengthens sensitive skin by restoring the skin's natural barrier function (compromised lipid barrier? Get some niacinamide in your routine!)
fights against dehydration
fights free radicals (aka it's an "anti-aging" ingredient)
prevents oxidative stress (aka it's an anti-pollution skincare ingredient)
has proven to fade pigmentation including acne scars and post-acne spots
helps calm down redness for acne-prone skin
helps keep collagen flexible, which helps reduce fine lines – something acne-prone skin is often prone to due to dehydration or damage from past breakouts.

Gentle Skincare Products with Niacinamide for Acne-Prone Skin
Want some Niacinamide in your life?
I've been using it in my skincare products for years and would hate to go without it in my routine!
If you'd like to make it apart of your skincare routine too, you'll find it in: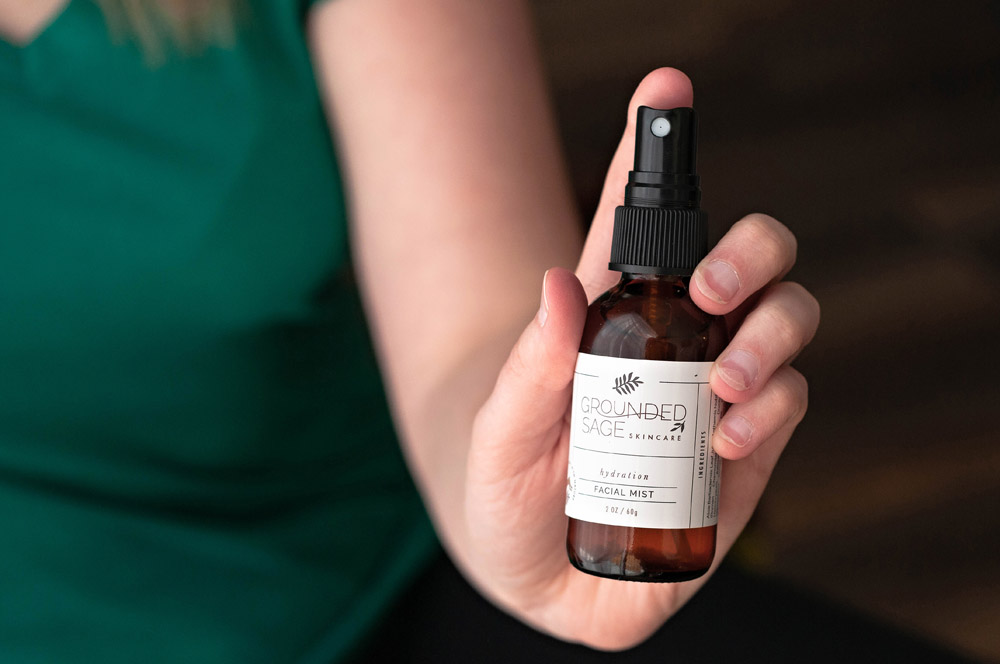 Hydration Facial Mist – a hydrating toner with soothing plant extracts including aloe, chamomile, rose water, and helichrysum flower.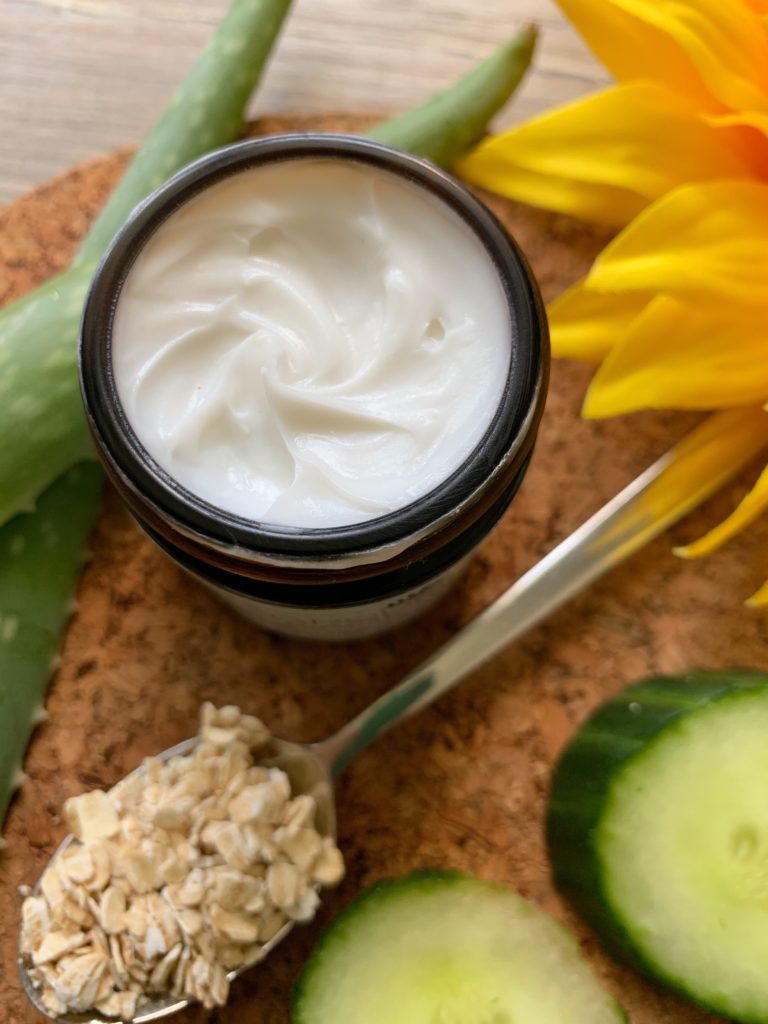 Raw Radiance Facial Moisturizer – hydrating acne face cream with niacinamide and a blend of pure, calming antioxidants for troubled skin from aloe, argan, avocado, calendula, cucumber, golden seal, grapesed, green tea, hyaluronic acid, jojoba, Kakadu plum, lavender, licorice, oats, sunflower, vitamin c, and soothing zinc.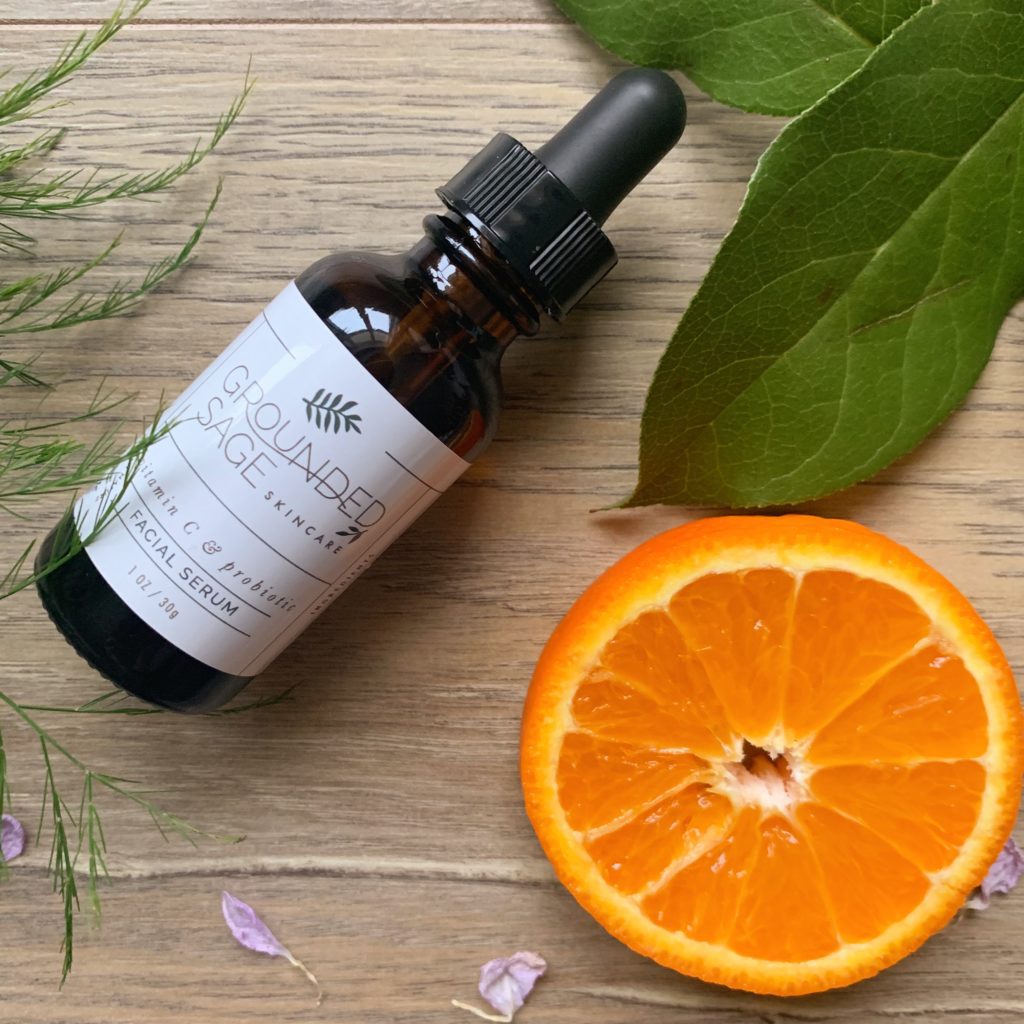 Vitamin C & Probiotics Facial Serum – brightening, balancing, and scar fading vitamin c serum with niacinamide, aloe, cucumber, and natural complexion brightening fruit enzymes from lemon, orange, sugar cane, and sugar maple.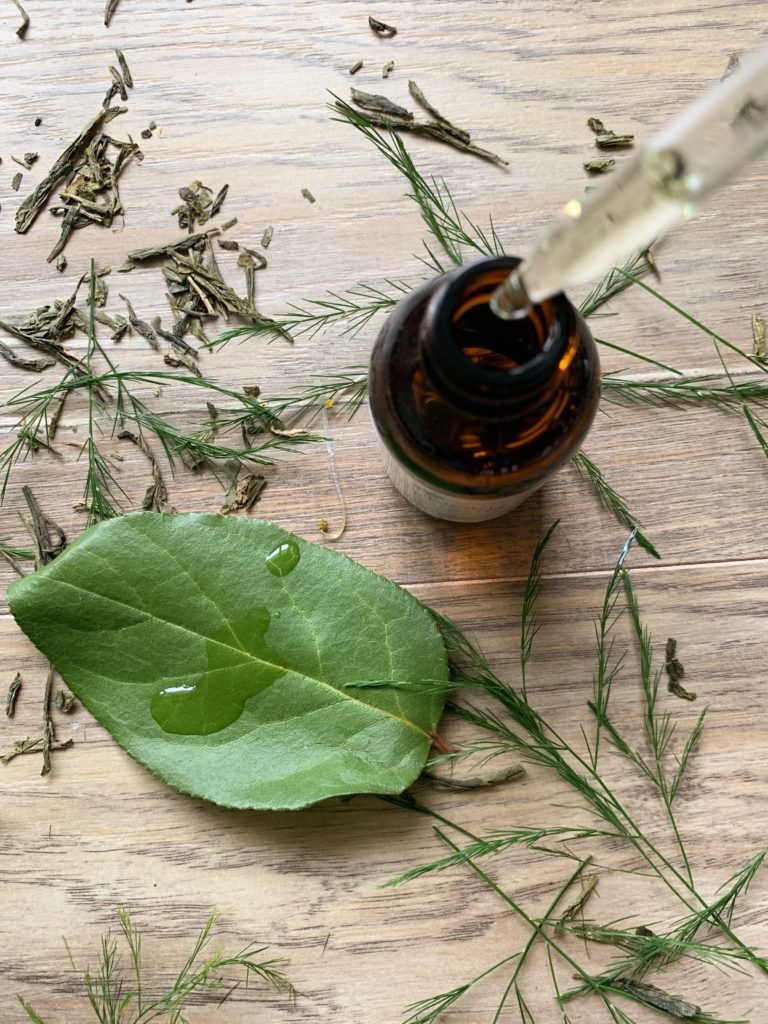 Pro tip: Work one of your niacinamide-containing skincare products into your nighttime routine to boost your skin-supporting efforts while you sleep.
Now go get your skin a heaping dose of vitamin B3!
Sending you heaps of love and skin-supporting vitamins,

Pin for later: