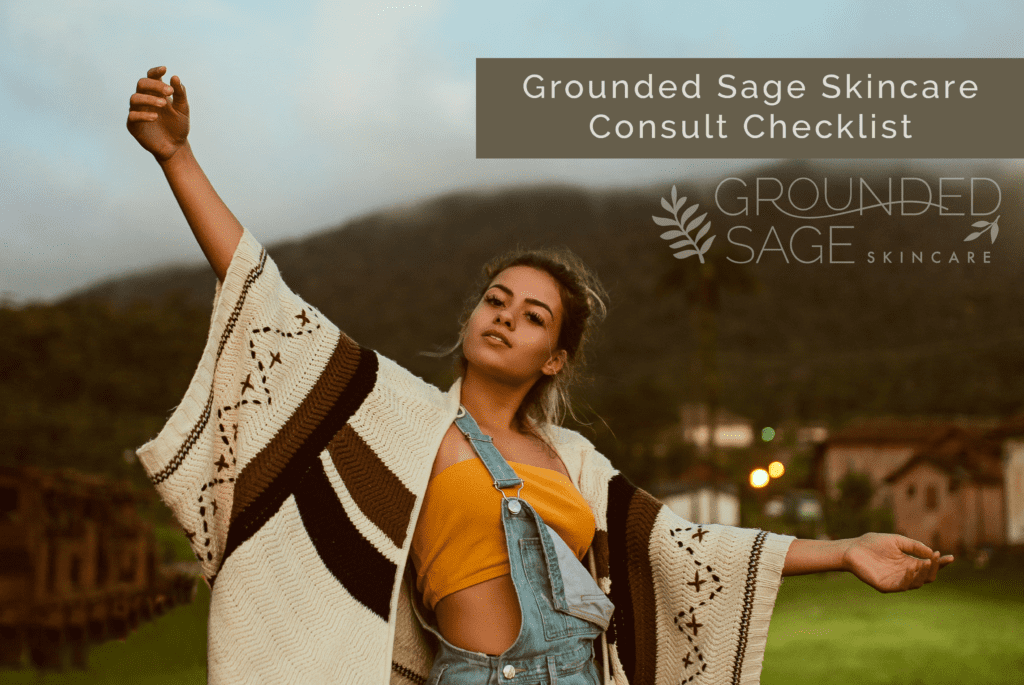 I recently shared the checklist that I use when doing a quick, one-on-one consult. The reason I shared this was that it has vital internal action steps to take based on the type of acne present (see: Addressing Root Causes on the quick consult sheet).
Radiant Rebels said they'd love for me to make this resource available to them, so that's exactly what I did. It was posted on the Facebook fan page. However, I thought I'd post it here as well, so any Radiant Rebels who get their Grounded Sage news exclusively from the blog don't miss out.
Click here to download the PDF or click the image below for a closer look.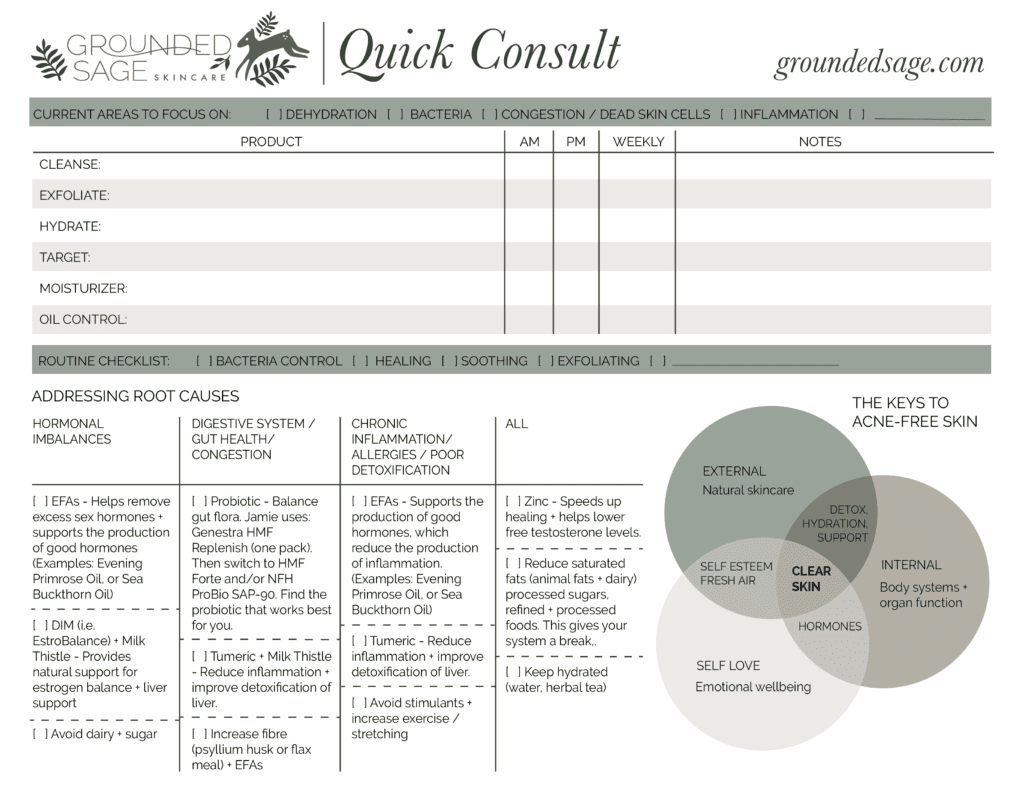 With love & radiance,

P.s. Looking for more resources for clearing acne? Check out the Acne Learning Nook!

Pin this article for later: