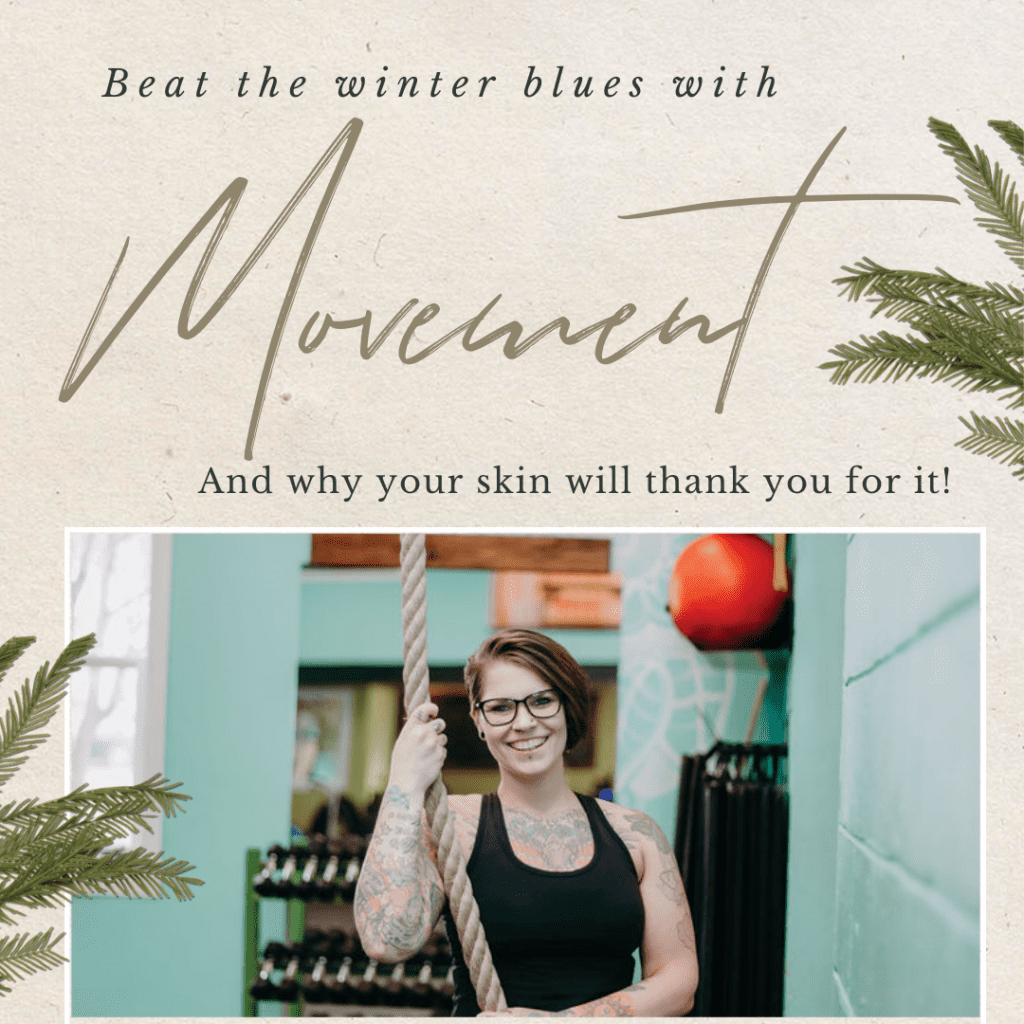 Guest post by Whisper Gardiner of Alternate Routes
For those of us who don't love the cold, getting movement in through the winter months can be hard. Instead of replacing our outdoor hikes, bikes or swims, we get naturally throughout the summer, we sit indoors waiting for the nice weather to come back, but in the meantime, our mood goes downhill, our body can become achy and toxins can accumulate affecting our hormones and ultimately our skin!
So this winter, let's keep moving, twisting, and detoxing the body by sweating it out indoors!

Here a few easy ways to exercise indoors through the winter:
?  Don't think too much about it
stand up, do a couple of squats, lunges, push-ups or even Tricep dips off your coffee table! It doesn't have to be an hour workout. Just do that a couple of times throughout your day and you'll feel great! Switch up the exercises weekly to keep your body balanced!
?‍♀️ Bike… inside!
If you like to bike outside, you could treat yourself to an indoor bike trainer! It's a stand that you can hook your outdoor bike up to it, and you're good to go! Turn on your favourite Grounded Sage Podcast and start peddling!
? From running to rowing
I like to run in the summer, but I switch to rowing in the winter. I own an indoor rower and like to follow Concept 2's online Workout of the Day. I also enjoy that I can create teams and compete in challenges with my friends. It's really nice to feel connected to people, even if we aren't working out in the same room together.
?  Stay (or get) strong without all the fuss
If you're ready to do some strength training at home and want to keep it minimal, the best 2 pieces of equipment you could have is a Kettlebell and a Steel Mace. You can follow my IG page @alternateroutes to check out some of the workouts I do. I love that I can strength train, get my heart rate up and hit all my muscle groups with only 2 pieces of equipment. And it's never boring!
?‍♀️ Mobility and mood
Last but not least – Yoga. I use yoga to keep my body mobile and feeling good! It's great for slowing down and checking in with what your body needs. There are so many varieties of yoga practice, and you literally only need your body (and maybe a mat and set of yoga blocks) to fit in movement every day. You could slow flow, power flow, rest and restore, twist and detox, practice standing on your head and more! The possibilities are endless. Hit up any of your local yoga studios for some zoom classes you can attend, or find an app like @commune that you can log on and yoga anytime you want!


Movement: why your skin will thank you for it
Moving the body is so beneficial for you. It helps to decrease stress, balance hormones, detox, improve digestion, improve stamina and strength and overall leads to a happier and more enjoyable life! Everything in our body and mind is connected to our health. So never forget what the power of moving can do for you, your mood and your (largest organ) the skin! ?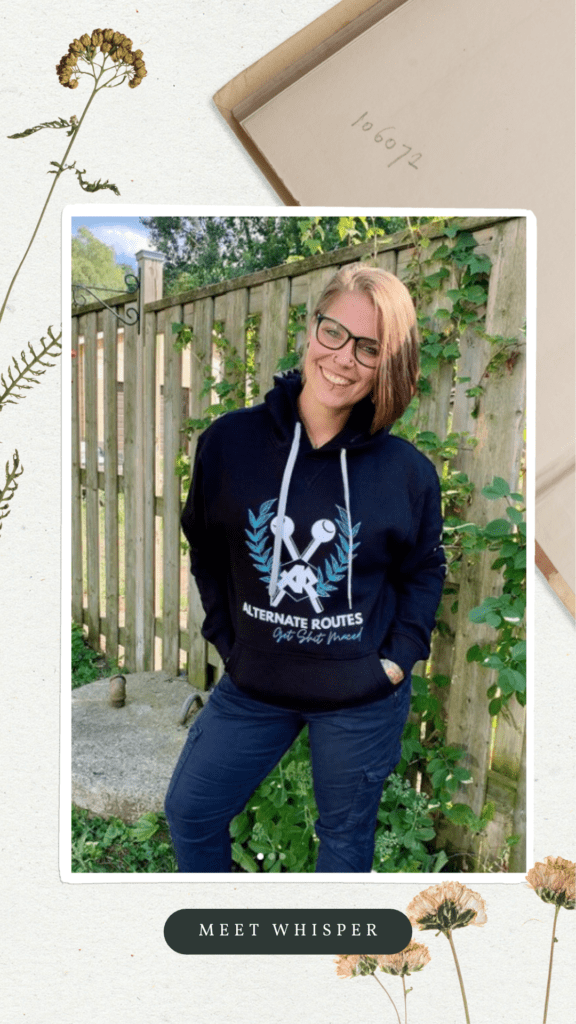 This guest post was written by Whisper Gardiner
Whisper is a Personal Trainer, Registered Holistic Nutritionist, and Fascial Stretch Therapist and is currently studying Mindfulness through McMaster University. She has a passion for unconventional methods of training and holistic living. She loves educating on the mind/body connection, allowing self-discovery to happen organically with her clients, improving resilience and longevity. Whisper has been in the fitness industry since 2009, and started her own business, Alternate Routes, in 2013, focusing on a holistic approach to health and wellness. She currently teaches Steel Mace Workouts online, helping connect people more mindfully to their movement while working out from home.

Whisper was interviewed on our podcast about the benefits of nutrition, movement, a healthy mindset, and more!