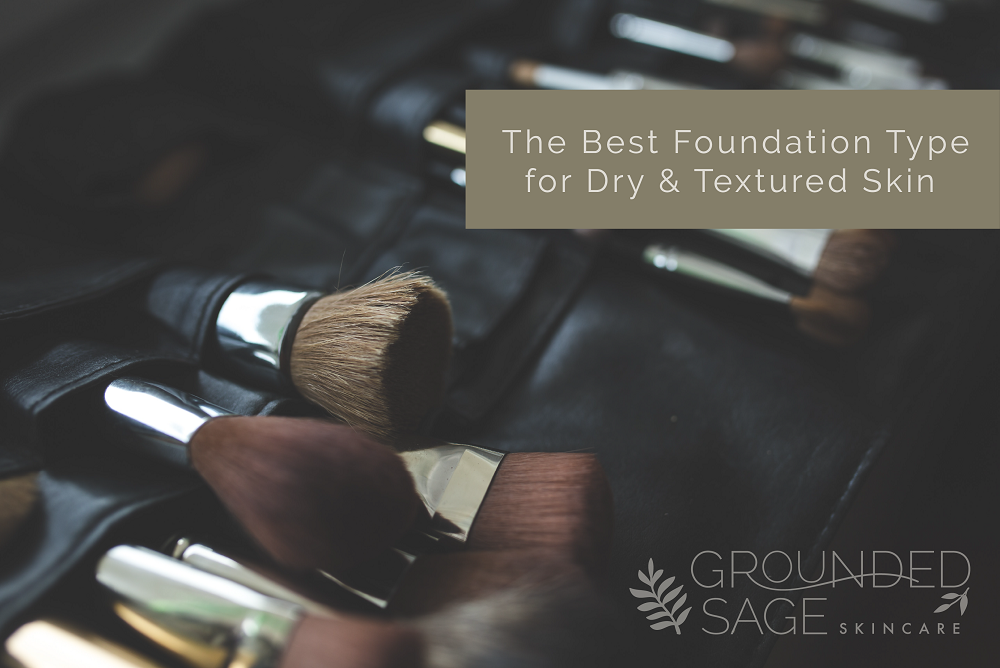 When it comes to textured skin, applying foundation can be an instant headache. It never seems to apply evenly, looks patchy and clings to every nook and cranny. If you don't have your blending technique on point, this process can leave you feeling like a hot mess.
That's where mineral makeup comes in (and yes, we're talking about the loose powder form).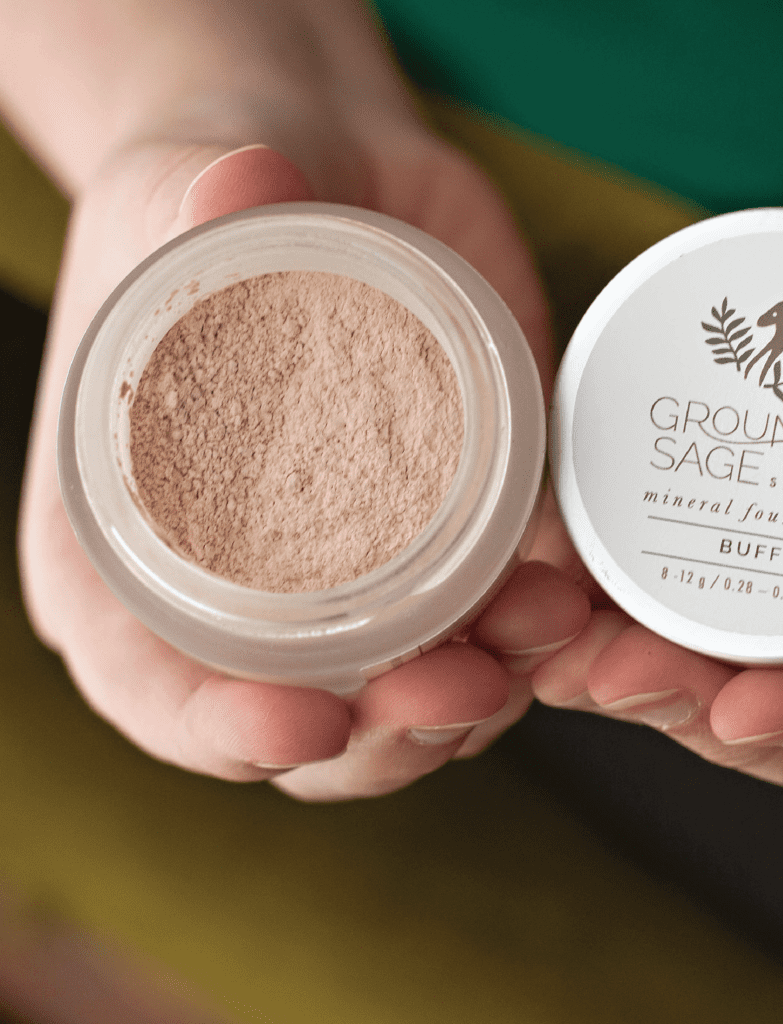 Why does this work for this skin type?
Well, think of your skin as a canvas you buy at the craft store. Canvases aren't a solidly, smooth surface. In fact, there are tons of little divots that work similarly to your pores. On a regular canvas, liquid foundations can be manipulated to fill the little holes.
BUT- for someone with a texture that is more pronounced (whether from acne scarring, current breakouts, dehydrated skin, sticky cells, etc.) these ups and downs in the skin make that process hard for liquids to consistently and fluidly cover. It's like pouring a bucket of water down a hill on a MUCH smaller scale. The product will inevitably move to the lowest ground. This is due to the fact that the molecules in a liquid or cream-based foundation need to stay connected (bond) to create a seamless coverage. When the bonds are broken, you notice separation in the application and areas where the foundation will settle.
Mineral makeup, on the other hand, works as independent particles. Instead of relying on each other, each particle is able to provide coverage on its own. This means that those with textured skin are able to achieve coverage that lasts and doesn't cake up/clingy to rougher areas.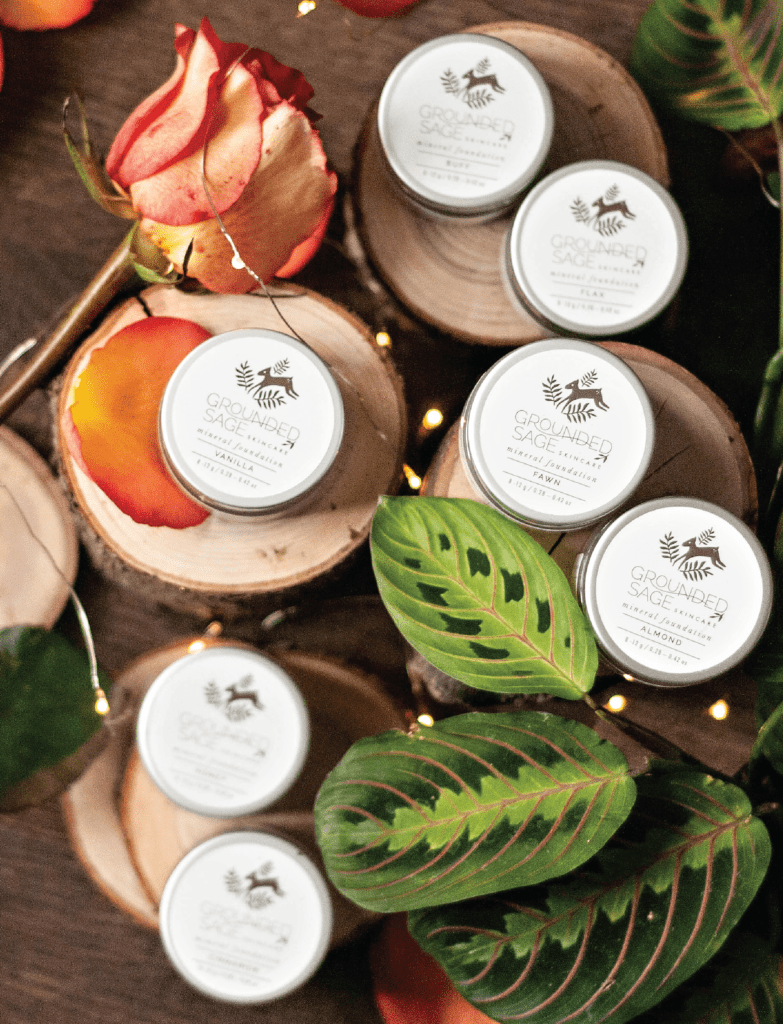 Application Tips
You absolutely need to use a dense kabuki brush when applying loose mineral foundations. This will make or break your success with mineral makeup. Invest in a brush that is dense, but very soft.
Always apply in light layers. Starting off with too much powder will be tough to blend out properly. The coverage is very buildable with mineral foundations, but you need to work up to it, or it won't sit right on the skin.
Blend. Blend. Blend! Most people give up on mineral foundations because they just can't seem to figure it out. Most often it's because they haven't blended out each layer well enough. Use light, circular motions until each independent layer looks natural and even on the skin. If you find your skin looks 'shimmery', it's most likely because you haven't blended enough.
Look for a mineral makeup that contains ingredients like titanium dioxide or sericite. While minerals don't require bonds between particles, they do need something that bonds them to your skin. Both of these ingredients add a 'stick' factor without adding liquid to the formula. Our Mineral Makeup Foundation contains both of these to ensure your foundation will get you through the day!
Make sure your moisturizer and other liquid skin care products have had a chance to absorb. If they're still sitting on the surface and haven't had a chance to matte down, it will make blending much more difficult to do.

There you have it. We know mineral foundations can seem a little scary at first. With a good brush and a little practice, you'll have your dry and/or textured skin looking flawless in no time!
With love and radiance,


Pin this article for later: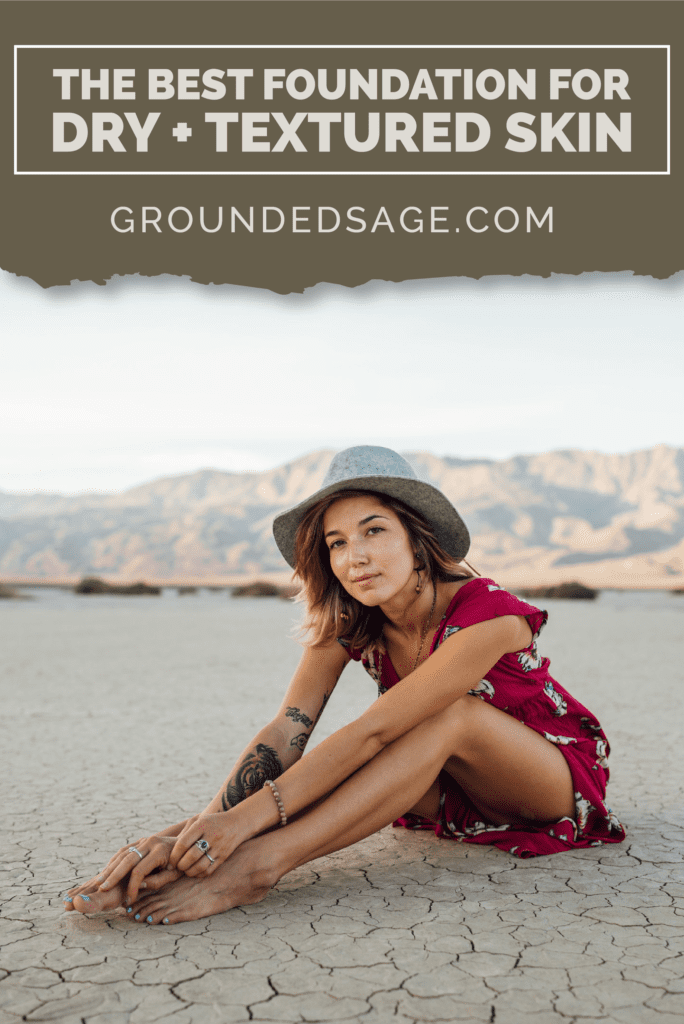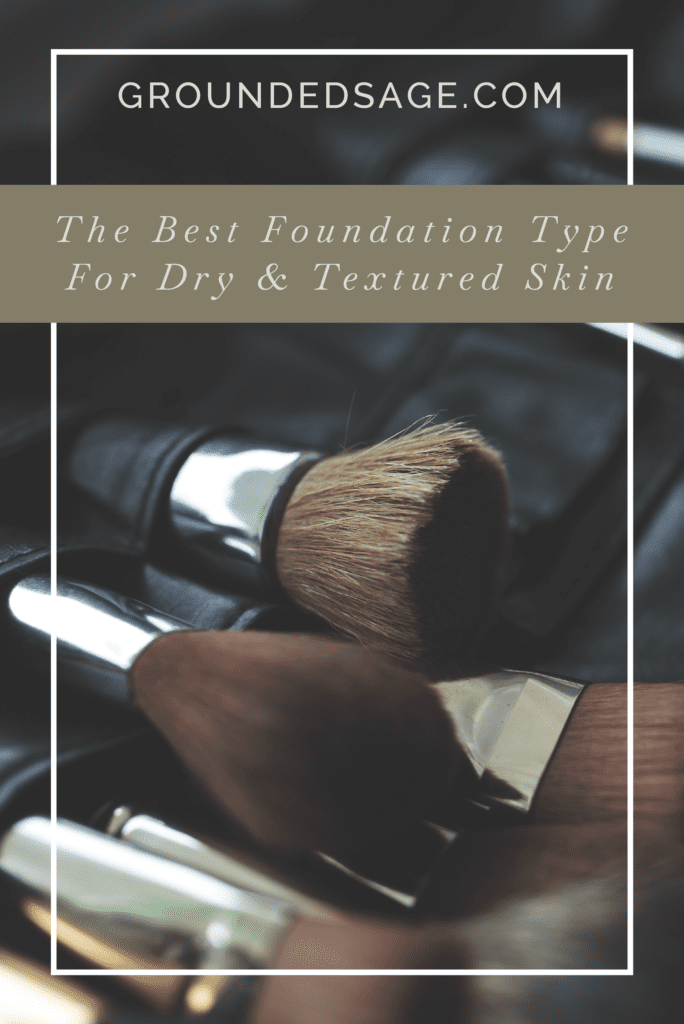 SaveSave
SaveSave
SaveSave