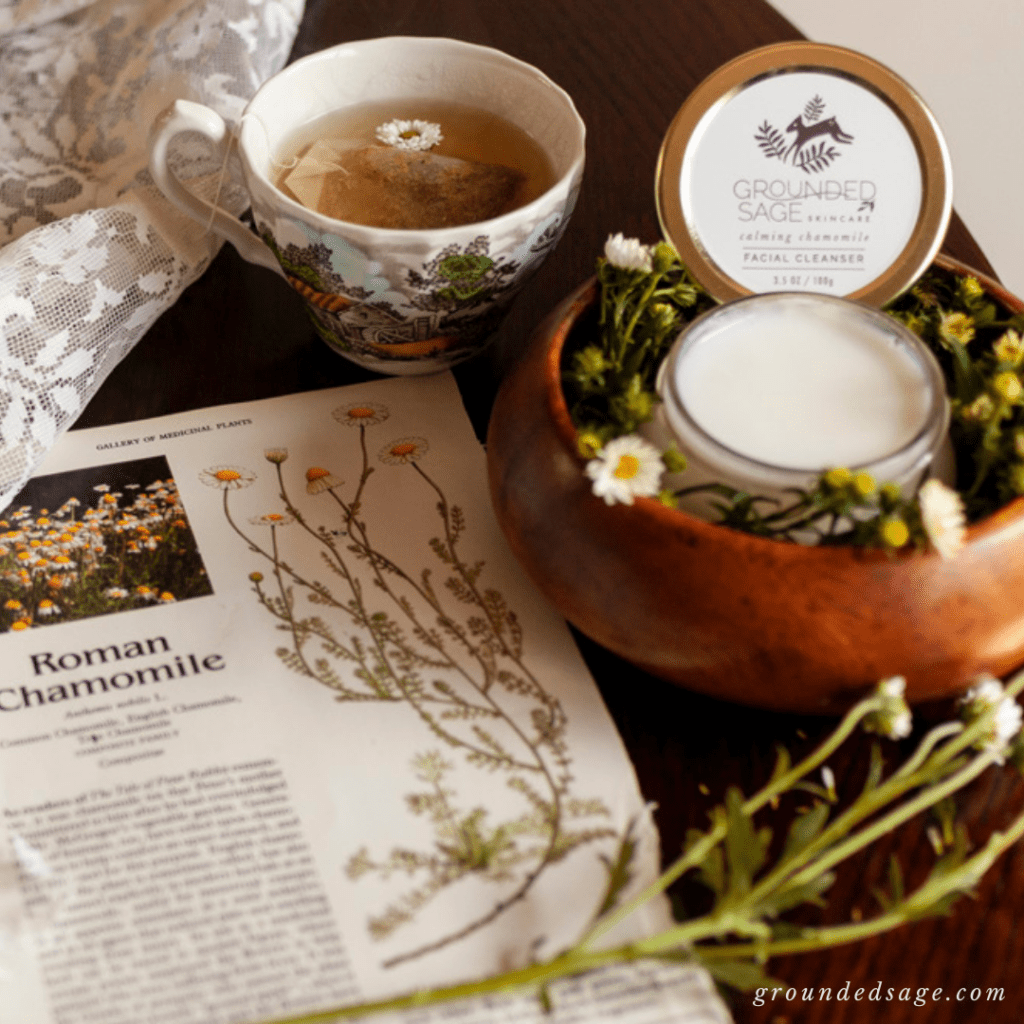 QUESTION:
The following question was asked by a radiant rebel in our Facebook community:
"My skin is just perpetually, chronically so dry! I'd love to know how to keep my skin glowy and soft."

ANSWER:
So when it comes to dry skin, we want to focus on supporting our skin's lipid barrier and the natural oils that our skin produces to protect itself.
Dry skin lacks these protective oils (lipids) either because it doesn't produce enough OR they've been stripped off the skin.
More often than not, new customers to Grounded Sage are experiencing the second cause from using cleansers that aren't right for their skin.
Note that foaming, super bubbly face washes aren't right for ANYONE's face as these formulas strip all the oils off our skin – that's a bad thing and leaves our skin exposed and unable to protect itself.
When we have dry skin + flaking, the barrier has broken down so much that our skin literally can't hold itself together. Sloughing off of dead skin cells is normal, but visible flaking means there's trouble in paradise!
The radiant rebel who asked the question is likely in the first camp though (as they found Grounded Sage when we were still called Batty's Bath). Meaning, their skin likely doesn't produce enough healthy, protective sebum (lipid/oils) to keep their skin nourished.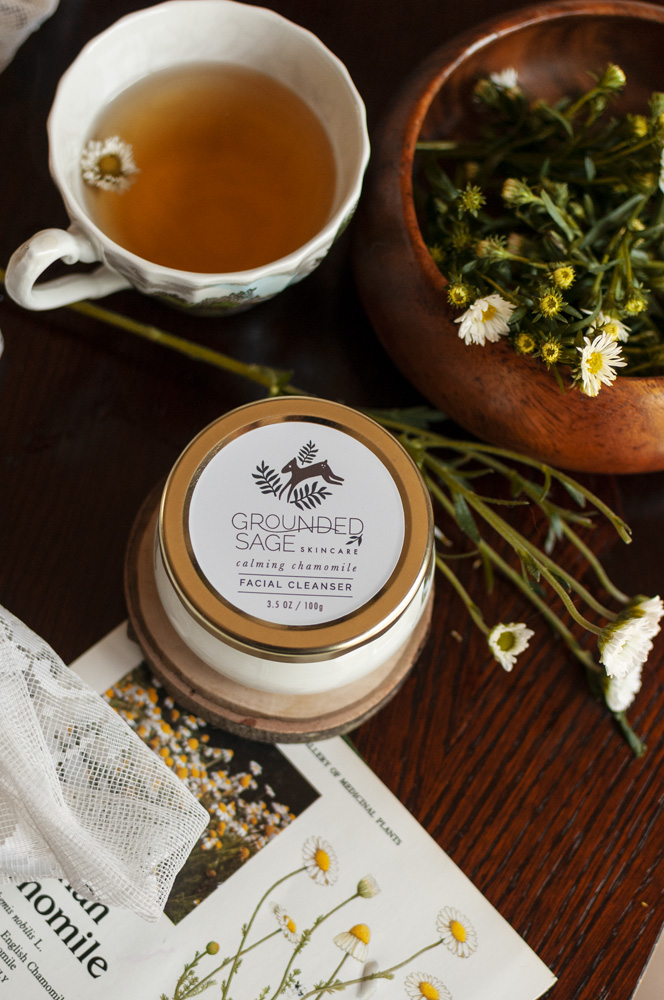 Thankfully, we can draw on the power of plants to replace the building blocks that our skin needs to fortify and repair a leaky/insufficient barrier.
What do I mean by leaky? If there are significant gaps in our skin's barrier, hydration will "leaky" out too fast and our skin becomes dehydrated, tight, and uncomfortable.
So what do we do if our skin's barrier isn't keeping our skin feeling soft, glowy, and comfortable?
We start by examining our cleanser!
If our cleanser is too harsh and depleting our skin's barrier, we'll be caught in an endless cycle of dry skin.
If your skin feels stripped after you wash it, if it has a "squeaky clean" feeling (rather than a soft, damp feel), or if you're experiencing any discomfort (burning, stinging, etc)… it's time to find a new cleanser!
Here are a few starting points:
Next, we want to provide our skin with a dose of hydration (the part that has been "leaking" from our barrier).
When looking for adequate hydration, we want to look for water-rich ingredients with more to offer than just H2O. Aloe is a great example – water-rich and packed with calming antioxidants to help soothe any inflammation our skin is experiencing from being exposed to irritants (when our barrier is leaky, irritants can easily penetrate the skin).
Hands down my #1 recommendation for dry skin is hydra healing skin rescue gel. Though if you're acne-prone, you can use the acne mask as your hydrator instead.
BONUS: to provide your skin with additional building blocks for barrier repair, apply the Raspberry Repair Ceramide Hydrator overtop of the hydra gel or acne mask. Ceramides are literally barrier building blocks that your skin can readily use to repair itself. Just wait for the hydra gel or acne mask to absorb and then apply a small amount of Raspberry Repair to the most depleted areas.
Finally, we need to seal in all that hydration with fatty acid rich ingredients!
These essential fatty acids keep water-rich ingredients from evaporating into the air (so your skin has time to absorb them properly) while repairing your barrier – these are also the ingredients that soften the skin and provide a smooth, soft texture.
You may have guessed that these ingredients are found in moisturizers! The key is picking the moisturizer that provides an adequate shield against transdermal water loss for YOUR skin.
Some need very little support with their "shield" against water loss. Others need a lot! Many who first come to Grounded Sage need a lot and then can gradually transition to less (for example starting with the patchouli moisturizer and over time, transitioning to the cucumber refresh).
Hands down, the most fatty-acid-rich moisturizer we have is the patchouli moisturizer. It's a thick, rich moisturizer that can be the shield for your skin while it repairs its own barrier.
BONUS: one of the best times to really pack in the beneficial ingredients is overnight – night creams (like our blueberry & cornflower night cream) or overnight masks (like our pumpkin mask) can provide deep nourishment so your skin can balance itself fast.
ANOTHER BONUS: if what I decided above still leaves your skin thirsty for more, check our flourish & nourish or rosy repair serum (if acne-prone, go with Balance Serum). Apply these at night over top of everything else for a high concentration of essential fatty acids.
I hope that helps! 🙂

P.s. Want to follow the discussion thread for this question in our Facebook group? Awesome! Join our Facebook group and then click here to go directly to this question thread.

Pin for later: