The number thing I've been asked about lately is solutions to new skin concerns that are cropping up due to wearing a face mask (fabric face covering) all day.
This is completely understandable as we're all navigating a new normal right now – and our skincare routines are no exception.
Below is a quick guide I've put together to cover the 4 most common skin concerns I've been asked about (and the natural skin care products that can help).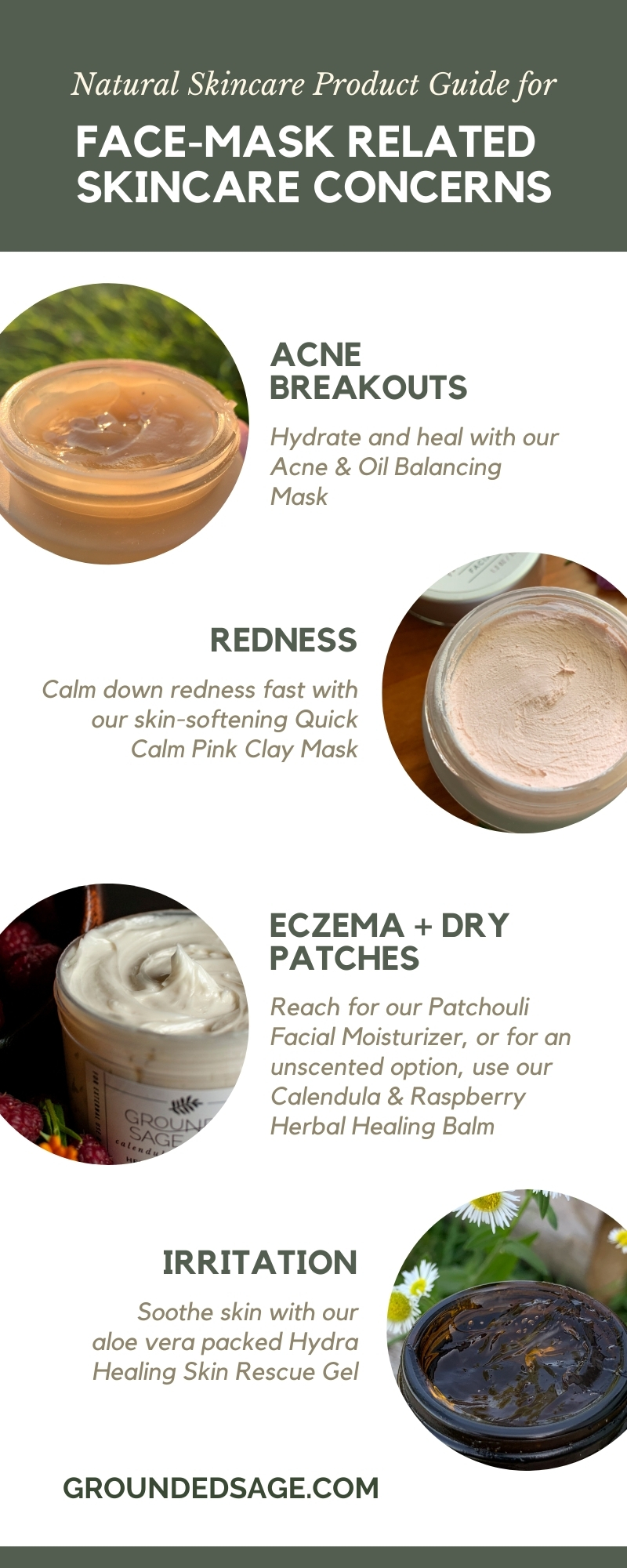 Acne Breakouts: hydrate and heal with our Acne & Oil Balancing Facial Mask
Redness: Calm down redness fast with our skin-softening Quick Calm Calendula & Pink Clay Facial Mask
Eczema and Dry Patches on the face: Reach for our Patchouli Facial Moisturizer. For an unscented (essential oil free) option, reach for our Calendula & Raspberry Herbal Healing Balm.
Irritation: Soothe skin with our #1 best selling aloe vera packed Hydra Healing Skin Rescue Gel

I hope that helps!
If you need any extra support, feel free to reach out.


Pin for later: