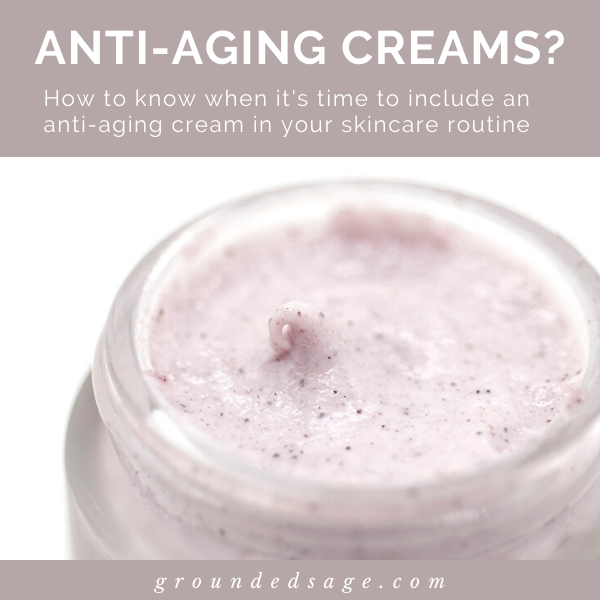 If you're following an intuitive approach to skincare, you know that having some basic guidelines to refer to is so helpful when it comes to making decisions about what's right for your skin.
That's what this article aims to help you with: making decisions that will help keep your skin healthy, comfortable, and radiant.
Below I answer some trending questions directly in our radiant rebel community. Armed with the info below, you'll be able to decide for yourself whether or not adding an "anti-aging" product to your routine is right for you.
But before diving in, I do want to preface this article by saying that my goal is always to support skin based on its current needs – not the wants or pressures of pervasive beauty standards or the rigid notion that our worth comes from our outward appearance. Want to know more? Check out the values, impact, and initiatives I support here.

The answer is yes if:
Your skin is experiencing (or is prone to) dehydration (see a list of the signs below)
You would like to provide your skin with more nourishment 
You've been using harsh products for a long time and want to provide your skin with some serious TLC (without getting into irritating, harsh anti-aging treatments)
Your skin is regularly exposed to harsh conditions (wind, sun, dry air, chloride, extreme temperatures)

Is your skin dehydrated?
Common signs include:
Your skin feels uncomfortably tight (even if it's not dry)
Your skin is experiencing an increase in sensitivity
Your skin is dull or tired-looking (the opposite of a healthy glow)
Your skin is easily congested and is experiencing clogged pores
Your skin has become prone to having a buildup of dead skin cells (and isn't shedding them easily)

FAQ: Beginners Guide to Anti-Aging Creams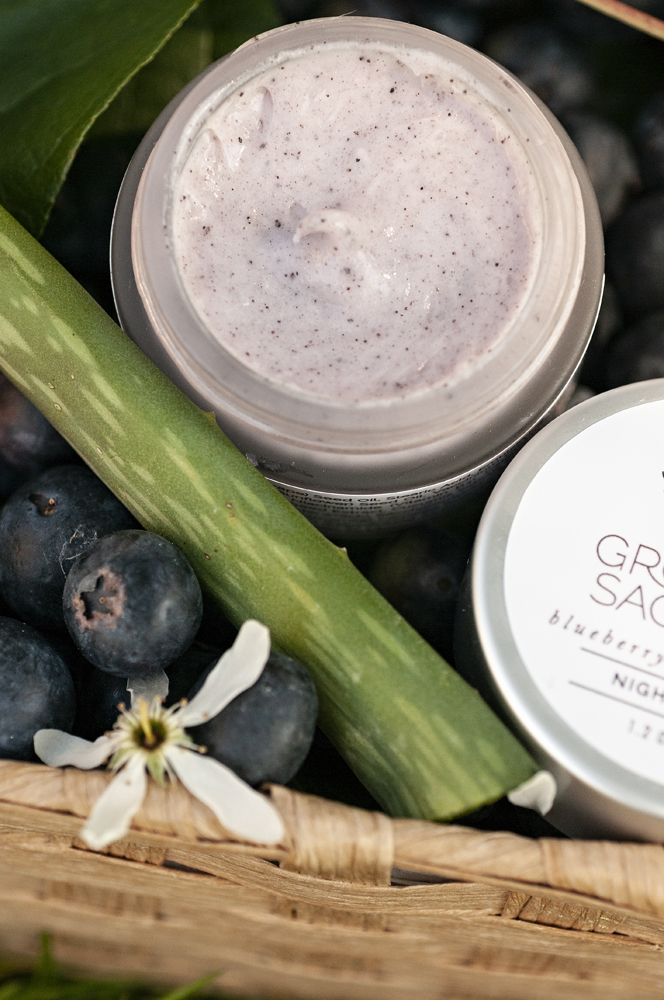 I'm ready to use an anti-aging cream! But I'm lost! Help!
If you've read the above information and have decided you would like to include an anti-aging cream in your routine, you may have a few more questions. Not to worry, we tackle some of the most common questions below.

How can I safely use night cream without causing acne breakouts, sensitive skin, inflammation, irritation, or redness?
The answer is to reach for a creamy, deeply hydrating barrier repair night cream that bridges the gap between the needs of sensitive, acne-prone skin, and mature, depleted skin – whether you have oily or dry skin (or a combination of both).
The key is a combination of deeply hydrating ingredients + moisture-locking ingredients.
The trick is to pick hydrating ingredients that provide soothing relief and essential nutrients to depleted skin while also picking moisture-locking ingredients that play nice with acne-prone skin.
This cream bridges the gap and fits the bill nicely!

Can anti-aging benefits come from natural ingredients?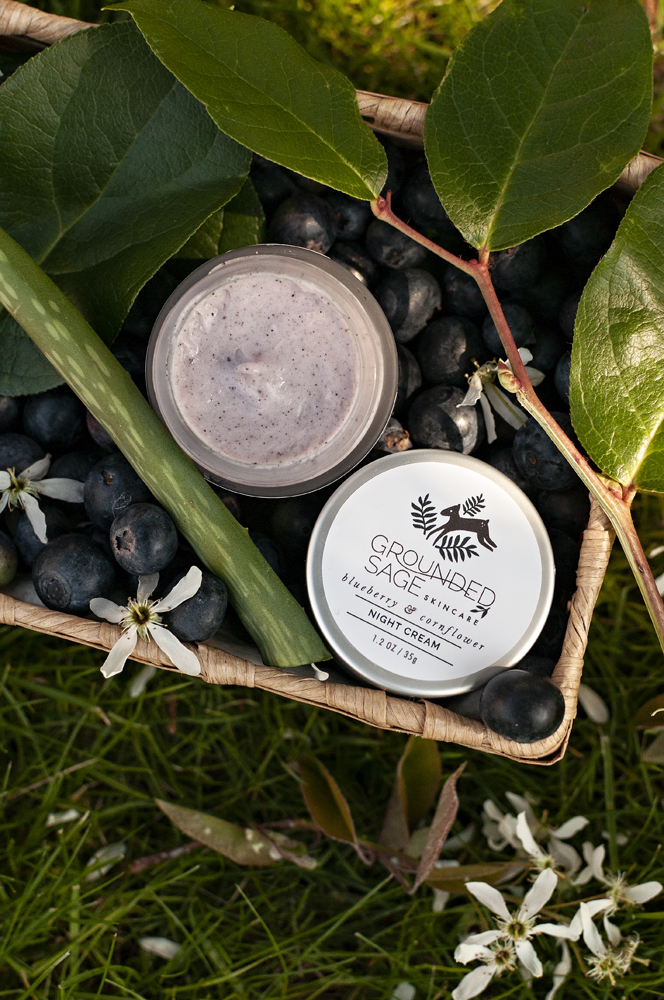 You bet they can – many natural ingredients are uniquely created by mother nature to support the health of our skin! 🙂
The critical factor in holistic anti-aging skincare support is using free-radical fighting ingredients in your daily skincare routine.
Free radicals, when left unchecked, accelerate skin aging by:
breaking down collagen
breakdown the DNA of the skin
This breakdown creates damage that shows up as:
dull skin
wrinkles
dryness
age spots
fine lines
hyperpigmentation

What types of natural ingredients help protect the skin against damage?
Antioxidants!
Without a doubt, antioxidants are the best ingredients to help protect your skin! Include them in your diet and your skincare routine to support all levels of your skin.
When it comes to topical skincare care products, look for ingredients that are rich in antioxidants (including some of the most well-known antioxidants: vitamins A, C and E).
Check out the unique combination of botanicals, herbs, and natural plant ingredients we've blended into our Blueberry & Cornflower Night Cream to create an anti-aging cream that's packed with antioxidants.
The cherry on top? The anti-aging combination found in our Blueberry & Cornflower Night Cream is safe for acne-prone and sensitive skin.
Blueberries Benefits for The Skin:
Anti-inflammatory to comfort and calm skin
Antioxidant-rich to fight off damage
Mineral-rich to rehydrate skin
Minimizes uneven pigmentation thanks to naturally occurring vitamins A, C, and E.
Canadian Cornflower Benefits for the Skin:
A unique blend of antioxidants that are super calming for sensitive skin

Contains cooling anti-inflammatory minerals soothe and rehydrated damaged skin

A gentle astringent that frees up congested, clogged pores 
Barrier Repairing Botanicals To Reduce Moisture Loss:
Tamarind seed – a mineral and amino acid-rich extract that locks in moisture and protects against further barrier damage
Oat – a natural barrier repair protein that research has found to be as effective as a synthetic ceramide-based cream at improving transepidermal water loss (TEWL)
Grapeseed & Sunflower Oil – non-comedogenic oils with a high concentration of natural barrier repairing ceramides (these fill the gaps in a leaky skin barrier)
Avocado – vitamin-rich and helps protect the skin against environmental damage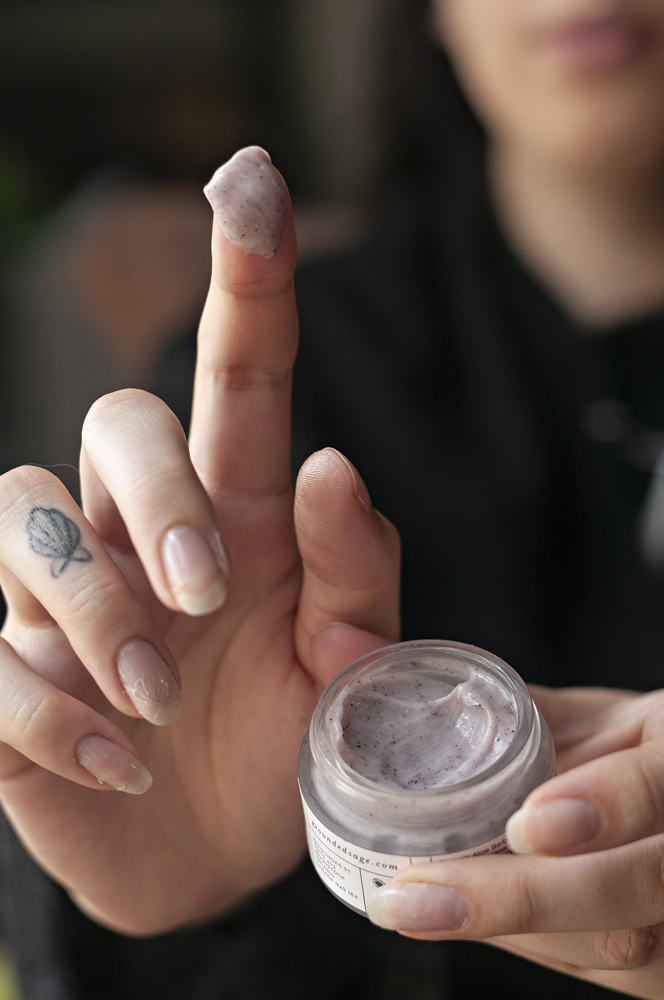 What natural skincare product has all anti-aging, barrier repairing benefits listed above?
Grounded Sage Skincare's Blueberry & Cornflower Hydra Well Night Cream!
When your natural defences against dehydration, sensitivity, and fine lines are in short supply, yet you don't want to risk upsetting the delicate balance that congestion-prone skin requires, it's time to make friends with the nourishing blend of non-comedogenic, shield restoring botanicals found in the Blueberry & Cornflower Night Cream.
This moisture-locking cream is also for anyone who has always struggled to keep their skin moisturized, hydrated, soft, comfortable, and fully nourished.
The barrier repairing botanicals in this consciously crafted blend cushion your skin while you sleep with moisture-locking nutrients, hydrating minerals, and antioxidant-rich plant extracts.
Give your skin a head start each morning by using this cream overnight (when your skin cell turnover phase and the moon is at its peak) to trigger deep-absorbing barrier repair for compromised, dehydrated, or depleted skin.
Is the blueberry & cornflower cream ok for dry skin?
Yes! Dry skin and dehydrated skin often go hand in hand but can be tackled at the same time though moisture-locking ingredients and deep hydration. While dry skin is a skin type (not a temporary symptom like dehydration), dry skin always benefits from formulas that are rich in fatty acids to replenish the skin's moisture. Fatty acids are plentiful in this night cream thanks to grape seed oil, avocado oil, and sunflower seed oil.
Is the blueberry & cornflower cream ok for my oily skin?
Yes! This night cream contains hydrating, moisture-locking, and barrier repairing ingredients that won't clog up oily skin! The repairing blend of non-comedogenic botanicals found in this night cream can be just what oily skin needs to feel and look its best (all without any risk of clogging pores).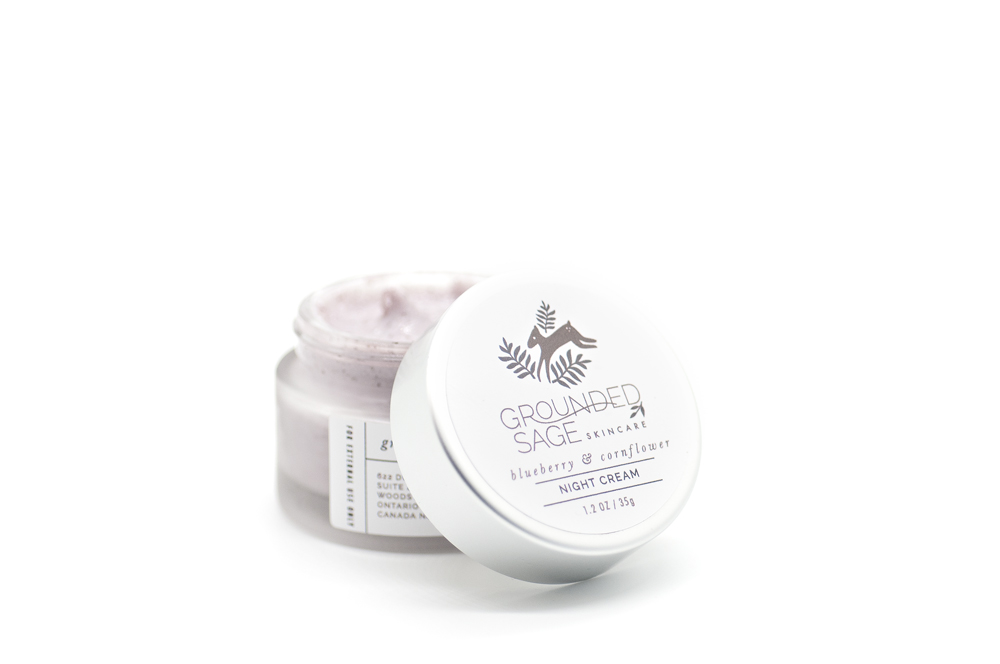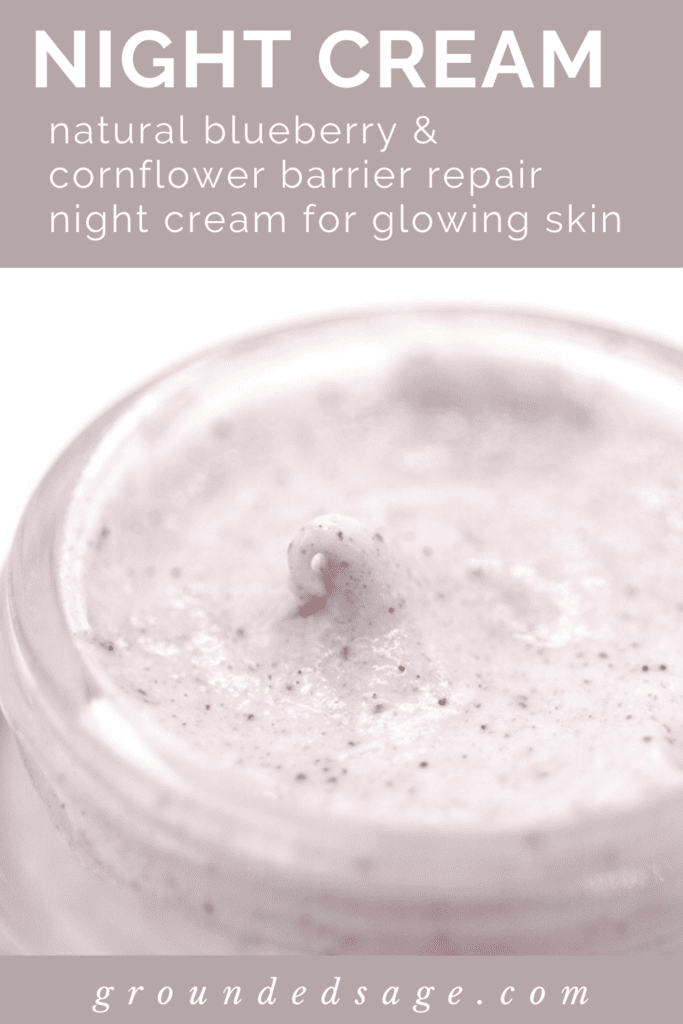 There you have it! Lots of questions, lots of answers, and lots of skin-supporting antioxidants!
Did you know that these questions came directly from our Radiant Rebel Facebook Group? It's true! If you'd like to join in the conversation (and perhaps ask a few of your own questions), join the group here.
Sending you lots of love and wildflower wishes,


Pin for later: