Plant-Based Skin Care Tips for Spring.
These simple, nature-based tips infuse healing herbs and grounding plant-based remedies into your slow living routine this spring.

Sun Protection
Have a step in your morning skincare routine that provides mineral UV protection by finding a formula that works well for your skin.
Related Holistic Skin Care Links:
Healing Herbs
Nourish your skin from the inside out this season with cleansing lemon water and purifying dandelion root tea.
Botanical Remedies & Recommendations: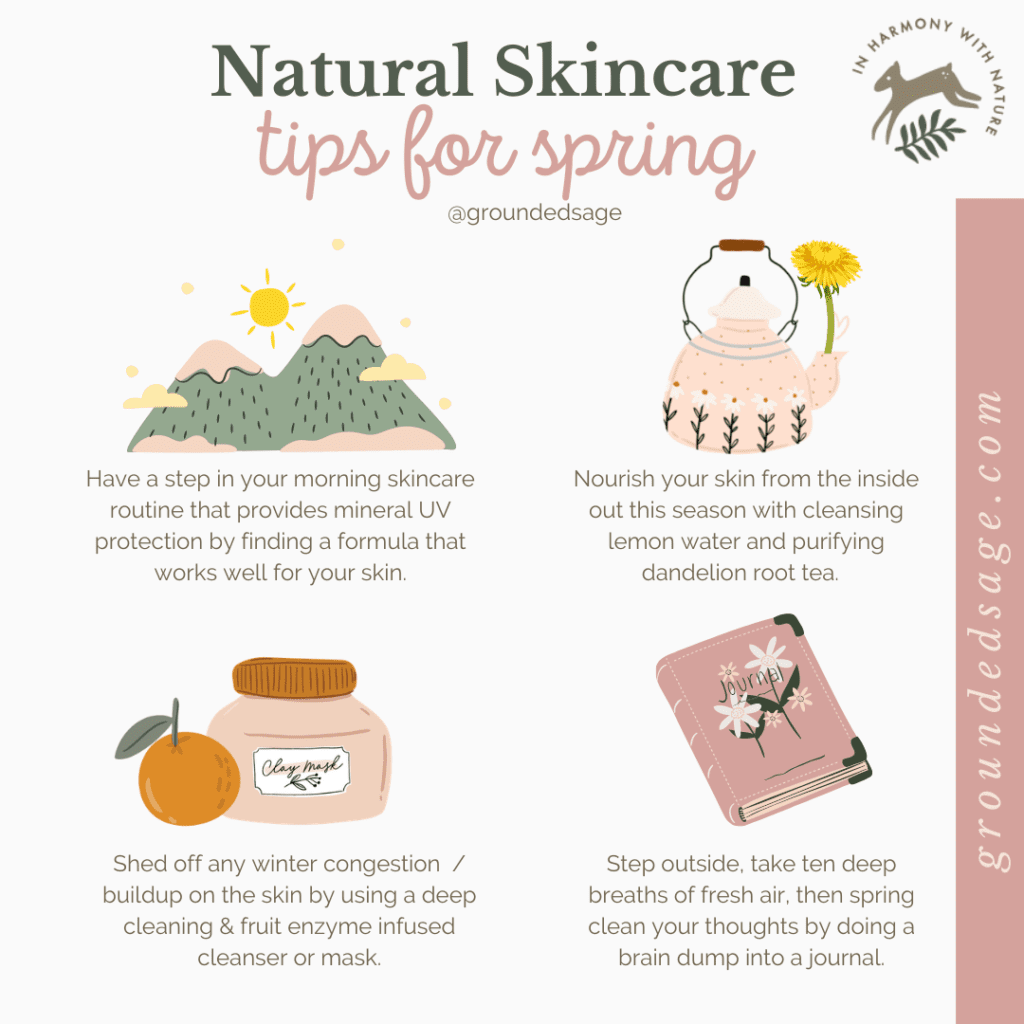 Release Buildup
Shed off any winter congestion and buildup on the skin by using a deep cleaning & fruit enzyme-infused cleanser or mask in your spring skincare routine.
Plant-Based Skin Care Products To Try:
Clean & Clarify Your Mind
Step outside, take ten deep breaths of fresh air, then spring clean your thoughts by doing a brain dump into a journal. Release any judgement about what you write. Just enjoy the fresh air, the opportunity to take some time to get your thoughts out of your head (and on to paper), and let that be enough.
Nature-Based Slow Living Resources:

Pin for later: