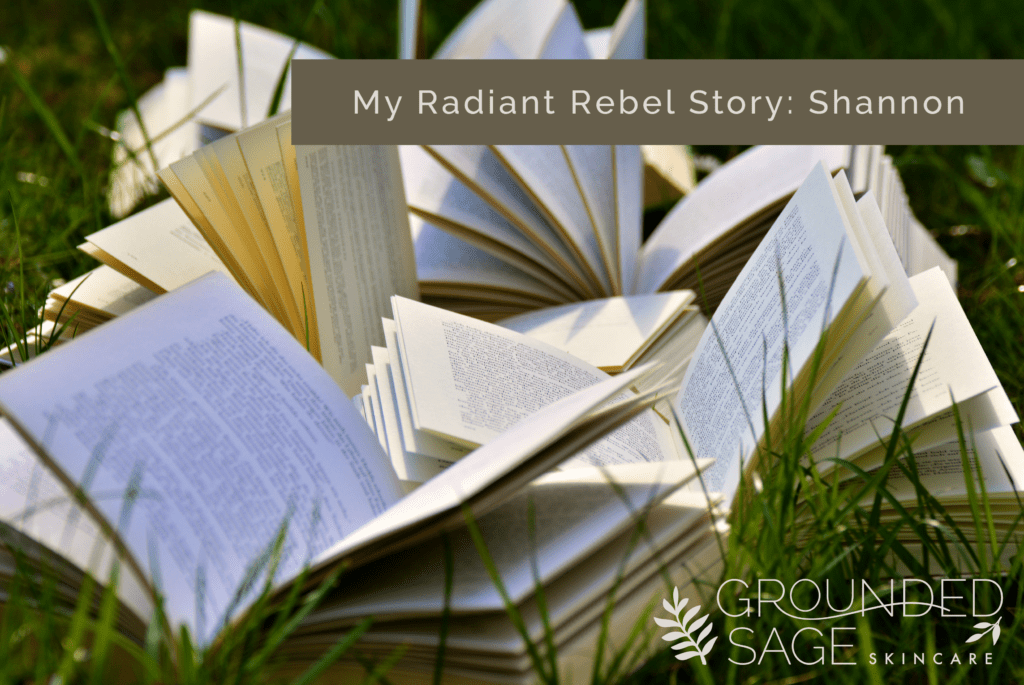 It's time for another story from one of our beloved Radiant Rebels. This journey comes to us from Shannon.
Shannon was experiencing red, sore bumps along her hairline, sensitive skin, redness, and irritation of the skin on her forehead.
Here's what she did to remedy and calm the eczema-like forehead flare-up.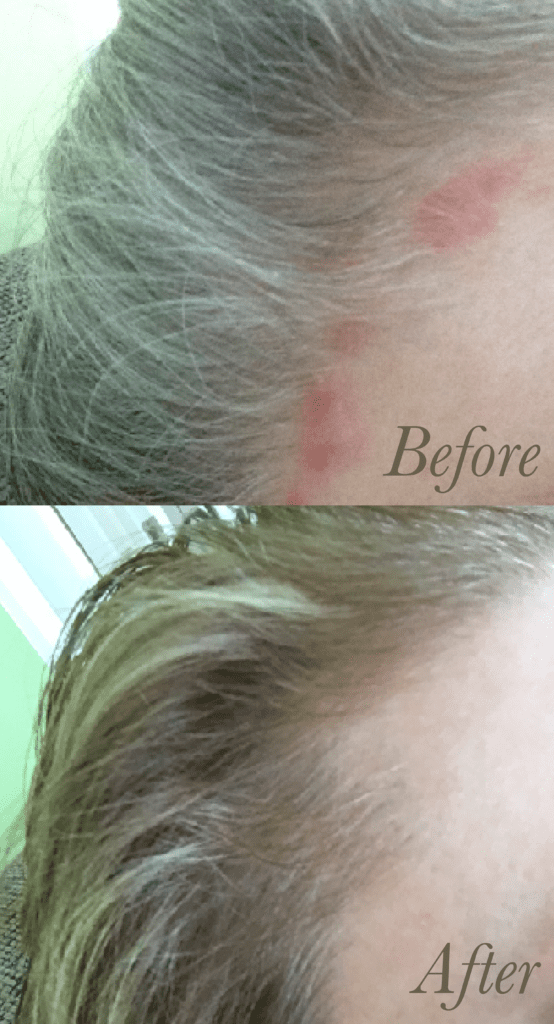 "I've been fortunate enough to never experience any major issues with my skin. My skin is super fair and I've been known to burn really easily. There have been times when I could experience some redness, but that was about it. Since my late teens, my skincare routine had always been pretty basic- just a cleanser and moisturizer. Then came my "mid-life crisis". I suddenly found myself having a horrible time with painful skin sensitivities, mild rosacea, large pores, rough, uneven skin texture and I would even react to eyeshadows. It blindsided me all at once, which made it extra overwhelming. I was at a loss as to what to target first or how to even go about it. I couldn't even wear makeup anymore because the reactions were so frequent and so severe.
Eventually, I went online and started to do some research and found out that there's a whole world of green beauty and organic skincare options out there. That's when I came across Grounded Sage and boy-oh-boy am I glad I did! My "lightbulb" moment hit when I came across the resources that explain how our skin needs both oil and water (hydration) to properly balance. It just made so much sense. From there I was hooked and immediately started devouring all the resources and flowcharts they provide on her website. I felt instantly drawn to try their creations and to her honest approach to skincare. 
I've seen major improvements in my skin since I've started using Grounded Sage products a mere 7 months ago. My skin sensitivities have almost all disappeared. My redness is next to non-existent and I have very few (if any) rosacea bumps now. My skin texture is so much smoother now.  As added bonuses, I also completely cleared up some eczema on the back of my neck and some psoriasis spots on my hairline using both the Hydra Healing Skin Rescue Gel and Patchouli Moisturizer twice a day.
Their products are just amazing! You get real results all the while feeling confident that you're feeding your skin "good for you" ingredients. As a fellow Canadian, I really appreciated that Grounded Sage products are made here in Canada, in small batches with organic ingredients they can stand by.
They've made it so easy to find appropriate products based on your skin's needs with her flowcharts and worksheets. I've just started using some of the cosmetic items after falling in love with the skincare line and am equally impressed. Their honest and straightforward approach is so refreshing from what one typically finds in the conventional beauty world. 
Right now, I can be found using the Pure Amore Gel Cleanser, Soothing Cleanser, and Soothing Eye Gel as part my regular skincare routine, but my favourite combo to use is the Hydra Healing Gel and Patchouli Moisturizer together as a super duo! One last tidbit I've found to be super handy while detoxing from chemical-based deodorants is to use the Charcoal Soap on your armpits 3x a week.
I will continue to strive for complete balance in my skin, but I now feel confident in my abilities to read and understand a label. As a Radiant Rebel, I also know that there are others going through similar journeys, which is super encouraging, and that I have a support system in Jamie, and her team whenever I feel stuck or stumped."
– Shannon, Radiant Rebel & Youtube Addict

If you have a story like Shannon's that you think other Radiant Rebels need to hear, don't be shy! We'd love to hear them! Simply click HERE!
Until next time!

Pin this article for later: