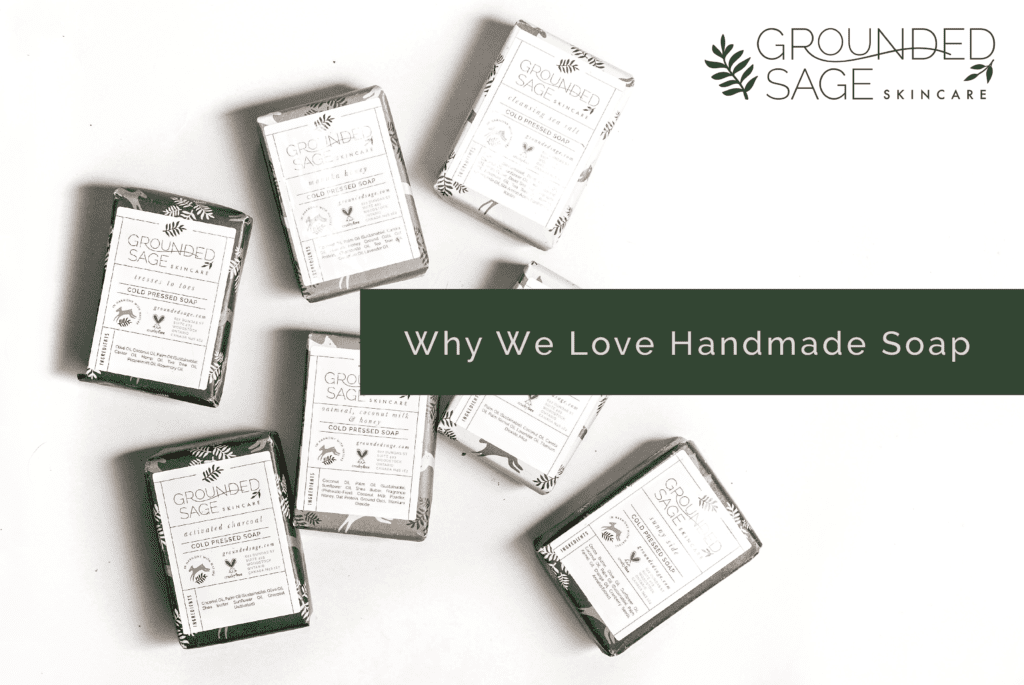 If you've tried a well-formulated, handmade, natural soap bar before you know there's no going back to commercial soap. What's the problem with commercial soap? Many times they aren't soap at all!
Check the label to see if the word "soap" is actually used. Many times you'll find that it's not because the product isn't actually "soap" (and therefore it can't legally be labelled soap). Instead, they are detergent bars. Clever labels will call these detergent bars "cleansing bars", "beauty bars", or "moisturizing bars".  To be clear, detergents will certainly clean (a little TOO well as they strip the skin), but they will never moisturize!

Handmade soap to the rescue!
The good news is that with natural handmade soaps cleanse WITHOUT the use of detergents and they contain naturally occurring glycerin (which makes for a creamy, gentle, non-stripping lather).
What's even more awesome about handmade, natural soaps?
They don't harm the environment when their lather goes down the drain and
bars like ours
, are made to be super gentle with skin-loving plant-based butters, oils, and therapeutic essential oils! The hardest thing about using handmade, natural soap is picking which bar to use next!

Which is why we've created a soap sampler pack!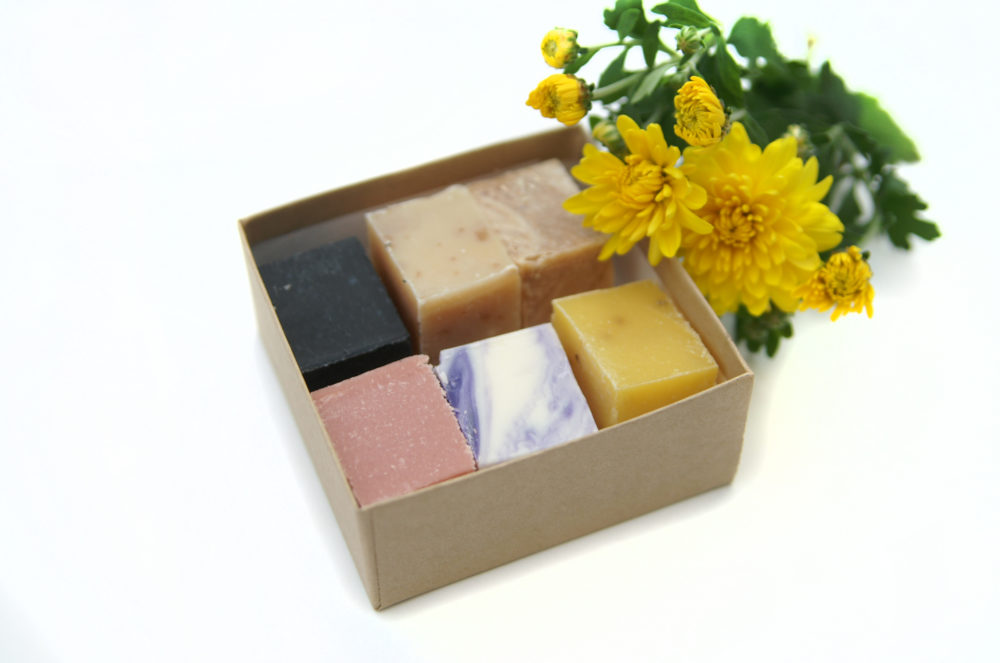 It includes all the soaps in our signature line (aka the soaps radiant rebels have made bestsellers over the years).

Pin this article for later: