Question:
"Each time I have an acne breakout, I'm left with red hyperpigmentation that takes forever to fade and go away. I hate it because even when my skin doesn't have any active breakouts, those red post-acne spots and scars make it look like my skin isn't clear. What product would you suggest I add to my routine for acne scars?"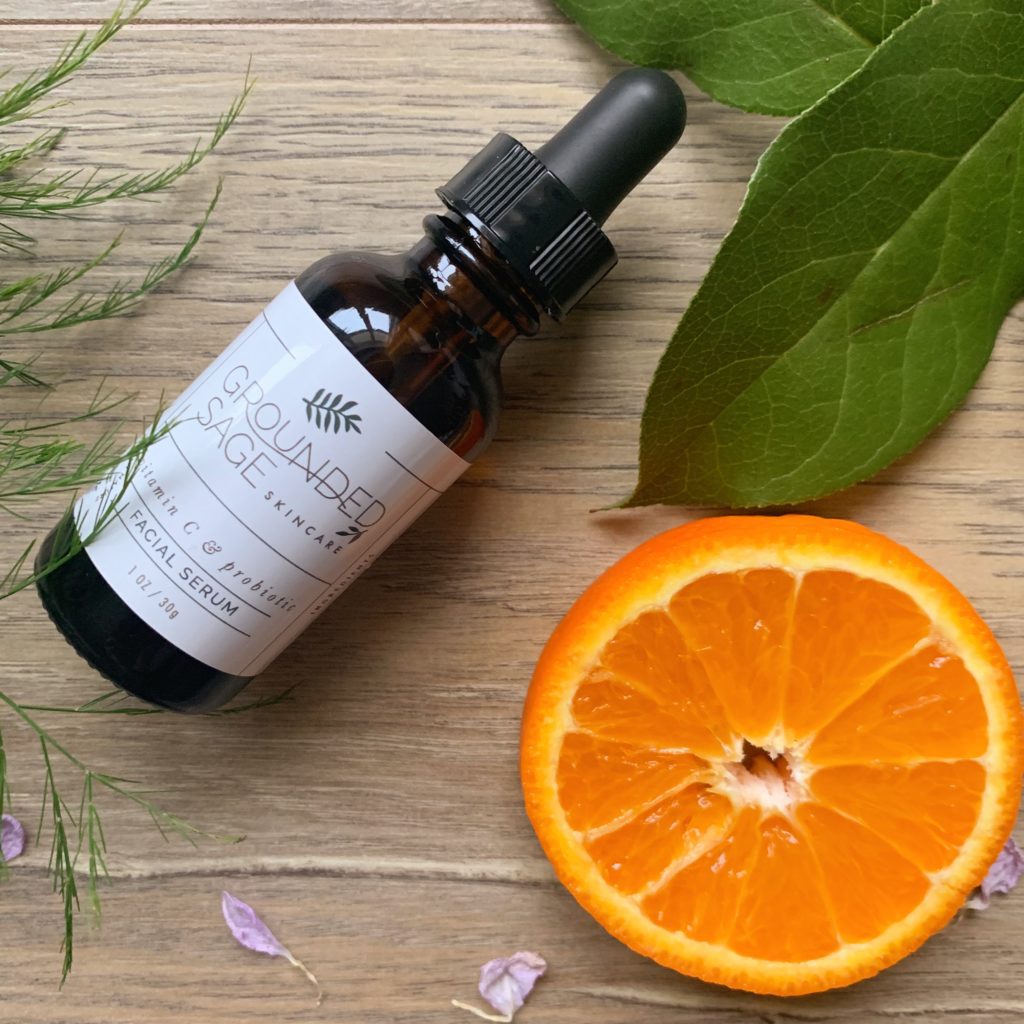 Answer:
For fading post-acne pigmentation fast, add the Vitamin C + Probiotics Serum to your routine. While it can't help with deep, textural scaring, it can help brighten marks on the skin left behind by blemishes while also plumping the skin with hydration.
The Vitamin C + Probiotics Serum is a blend of antioxidant-rich vitamin C, skin tone balancing vitamin B3, hydrating hyaluronic acid, soothing aloe, calming cucumber, skin-supporting probiotics and congestion lifting fruit enzymes.
Simply apply it after cleansing and before your moisturizer (in other words, use it as your hydrator once a day). Want more advice on how to use a vitamin c serum? Check out this blog post.
You should start to see results after a couple of weeks (if not sooner). See how quickly I faded a big scar on my arm below…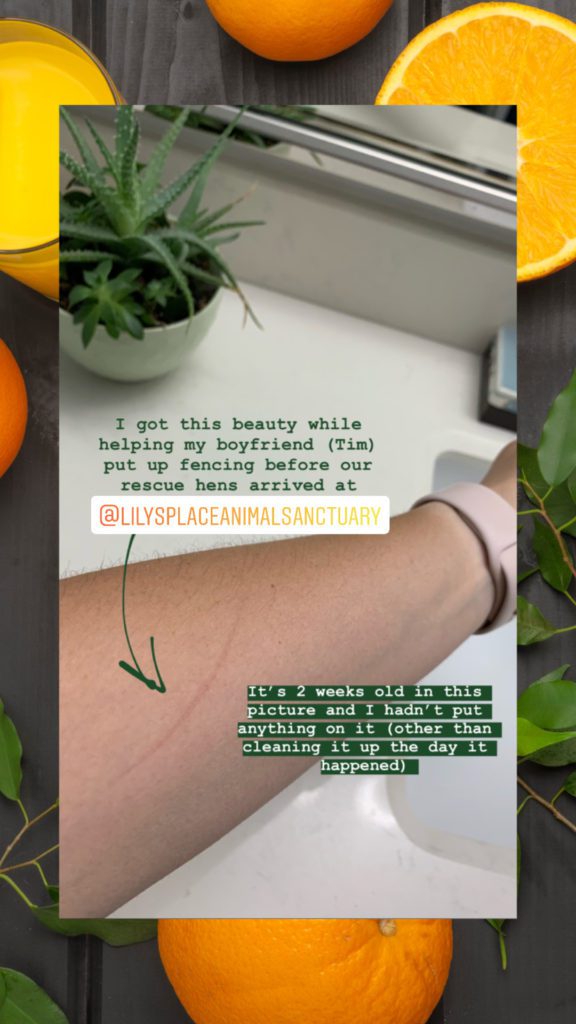 I got this scar while putting up fencing at Lily's Place Animal Sanctuary (fun fact: Lily's Place is able to exist because of product sales from Grounded Sage Skincare! Each time you shop with Grounded Sage, you're helping animals!). In the picture above, the scar is two weeks old and I hadn't put any products on it other than cleaning it up the day it happened.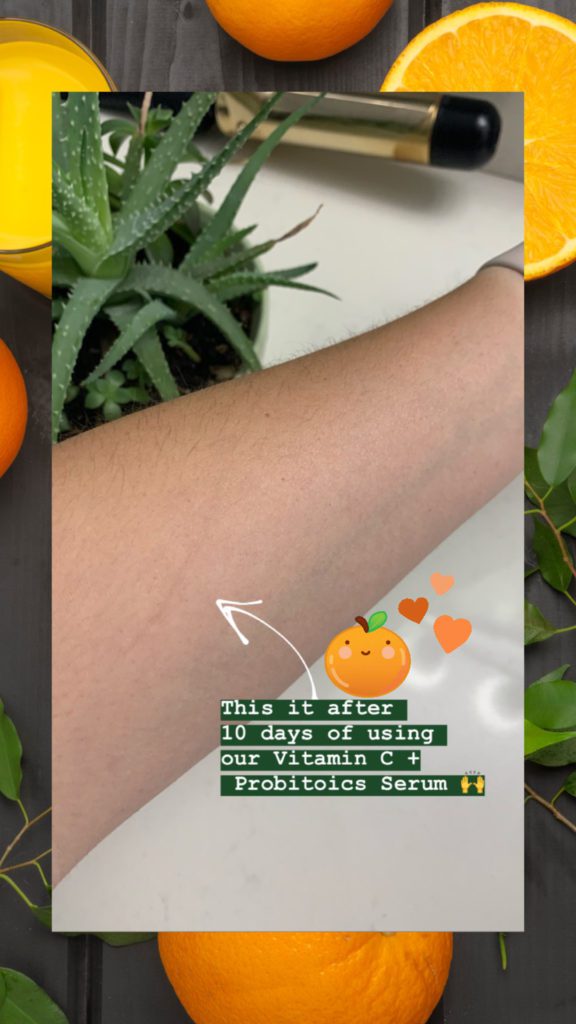 Above: this is a picture of my scar after using the Vitamin C + Probiotics Serum on it for 10 days.


Preventing Acne Scars
The vitamin c serum will also provide a big dose of antioxidants to counteract further discolouration – in other words, it prevents and corrects. Find out more here.


Pin for later: